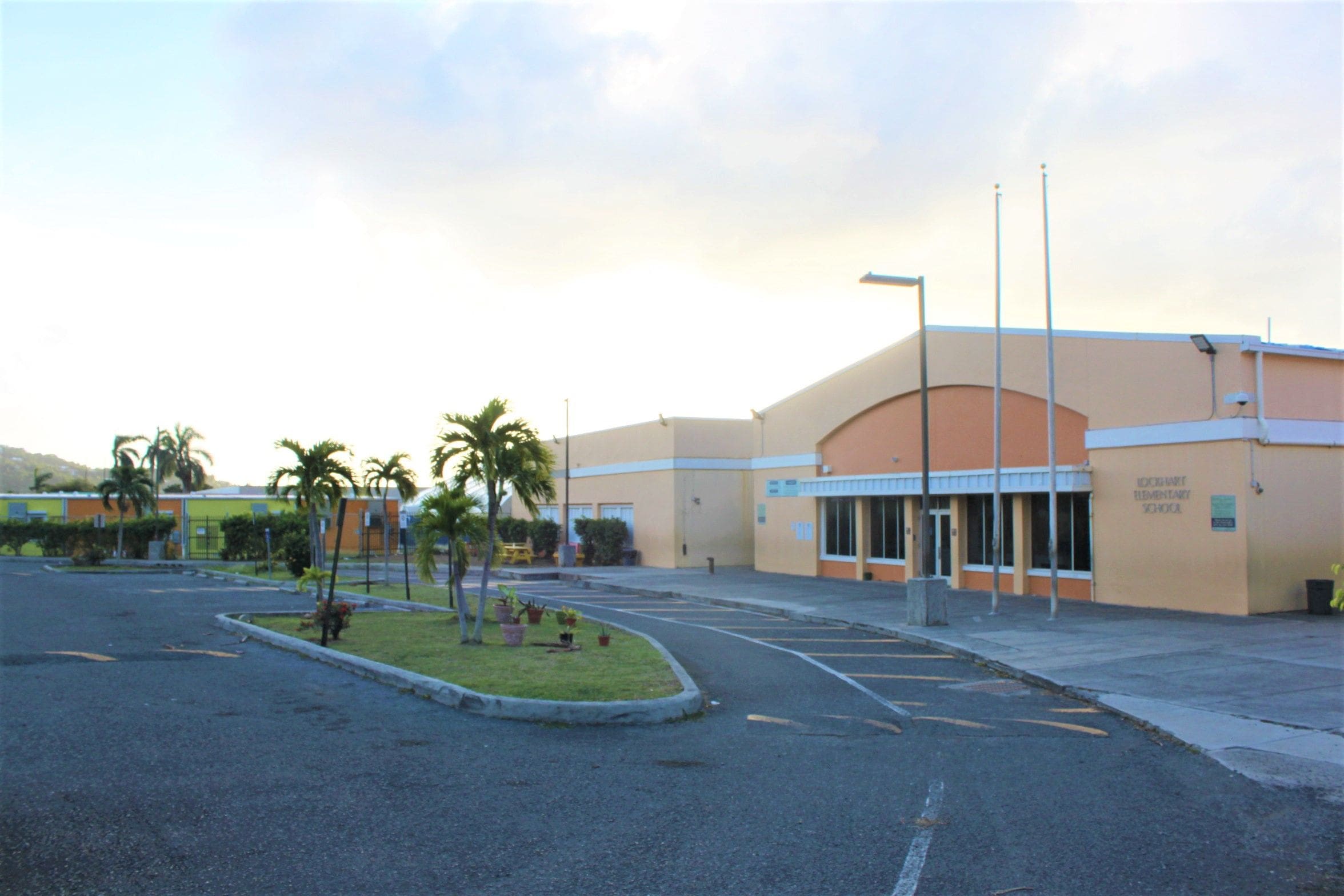 A bomb threat phoned in as a prank cost students at Lockhart Elementary School nearly a full day of instructional time and the V.I. Police Department critical manpower hours as officials amassed a cadre of local and federal resources to investigate.
"It's a large threat, so, of course, we have to err on the side of caution and take it seriously," Police Commissioner Ray Martinez said by phone Tuesday afternoon. The threat was called in around 11 a.m. and in response, both VIPD and V.I. Port Authority officers assembled, along with the Federal Bureau of Investigations (FBI) and K9 units that ultimately found no devices on the campus.
What they did find while tracing the call, however, was that the threat had been placed by students at the Addelita Cancryn Intermediate and Junior High School against Lockhart, which houses kindergarten through third graders who were evacuated from the classrooms while their campus was locked down and searched.
No arrests have been made yet, but that is a possibility, though neither VIPD nor Education officials believe that the students who made the call would be tried as adults if so. A decision could be made by the V.I. Superior Court's Family Division within the next day or two, and the students themselves could be facing suspension or expulsion – but really, what's at the heart of the matter, as incidents like these become more frequent, is how Education will tackle student behavioral issues ahead of time so that the risks of future threats are minimized, shared Education Commissioner Dionne Wells-Hedrington.
"Are we really talking to students about the power of choice and really explaining to them that one bad choice can cause so many bad consequences," Wells-Hedrington said. "They don't even understand the depth of what they did as a prank. The threat to the lives and safety of the students and faculty involved is no joke – and it's us, and on the outside the families as well, that have the responsibility to educate students about what comes out of the choices that they make."
The department has been putting in place the foundation for tiered behavioral and intervention services this school year, with memorandums of understanding being developed with partner agencies that could provide student or family counseling. However, weighing on Wells-Hedrington's mind is the need to make these resources available consistently, looking beyond suspensions or expulsions to address issues that are affecting the students' behavior long term.
"There just has to be another component," she said Tuesday. "And while we also have to seize the opportunity provided by teachable moments to educate students about the consequences of their actions, we also have to find a consistent strategy for helping those who are exhibiting these behavioral issues to ensure they have the tools they need to make better choices and prevent incidents like these from happening."