Over the 28 years I have lived in the Virgin Islands, I have seen our litter problem grow by leaps and bounds. More people nowadays just seem to ignore the trash lying on the sidewalk or out in the middle of the street. Years ago this was not so.
If we want to stay on top of being a prime tourist destination, we have to fix this problem, and the sooner the better. Tourism is our major income producer in the VI. To ignore the trash problem is to throw our tourism away.
There are ways to fix this problem!
Call or write our Senators and tell them you want them to support the recycling bill and anti-litter bill.
Businesses can start to place trash receptacles outside their business (this should be a law)
Educate children about proper disposal of trash.
Join up with "Get Trashed St John" for a cleanup day. They supply trash bags, gloves, and cold drinks afterwards too.
When you go out for a walk, carry a trash bag with you to help clean up litter.
Yes, I know I harp on this issue quite frequently! Until it's no longer a problem, I will keep writing about it.
Last week while surfing the web, I read an article about our second-most common source of trash at the landfills and recycling centers that no one talks about: clothes!
We throw away more clothes than ever before. We now buy 400 percent more clothes than we did 20 years ago. All because we want to keep up with fashion!
In the United States, we throw away more than 11 tons of textiles every year, which comes out to 82 pounds of textile waste per person annually. We have about 110,000 people in the Virgin Islands, so 82 × 110,000 is more than 9 million pounds in our landfills each year!
What can people do to reduce textile waste? E.g., clothing swaps, reuse old clothes as rags, think twice before buying new clothing, donate towels to the Animal Care Center and old clothes to charities, etc.
We live in one of the most beautiful places on Earth. It's time we start treating it that way, before it's too late.
For a greener tomorrow,
Dan Boyd
Lovango Cay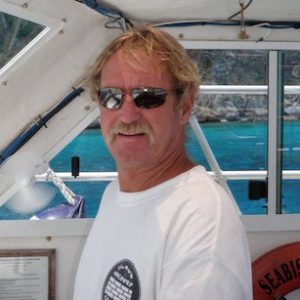 Dan Boyd of Island Solar is a Virgin Islands Energy Office authorized vendor. For more information, call Boyd on his cell phone at 340-626-9685 or by email at islandsolarvi@gmail.com.