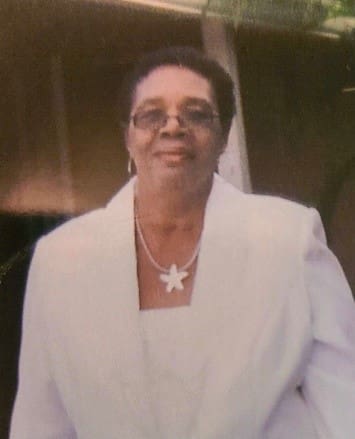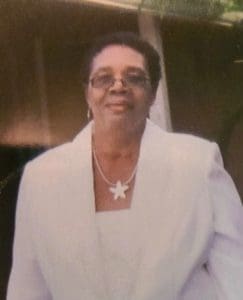 Bernadette Hopkins, also know as "Delta," of Frederiksted died on Oct. 3. She was 78 years old.
She was preceded in death by her mother, Helena Royer; and father, Arthur Royer.
She is survived by her daughter, Ivida Jackson, Francisca Hopkins and Suzan Hopkins; son, Michael Hopkins; grandchildren: La Donna Jackson, Shirriah Jackson, Michael Hopkins Jr., Akeem Christmas, Kayo Samuel and Kaira Samuel; great-grandchildren: Mason Walker, Cameron Jackson and Skyler Tucker; and sisters: Elaine Benjamin, Magdalene Joseph, Lorne Polydore, Leticia Royer, Martha Royer and Claron Royer;
She is also survived by her brother, Elidge Benel Royer; nieces: Marlyn Benjamin, Nina Benjamin, Alie Felix, Cathy Alexander, Anthea Royer, Lillian Polydore, Erna Regis, Erica Polydore, Merle Matthew, Agatha Royer and Daphney Royer; nephews: Matthew Benjamin, Elvin Benjamin, Clayton Hill, Peter Liburd, Mervin Edwards, Michael Edwards, Whaindy Royer and Wade Royer; and great nieces: Crystal Benjamin, Shenise Collins, Teneisha Collins, Maliyah Collins, Hope Williams and Danielle Polydore Paul;
Other survivors include great nephews: Kalena McSween, Malik Collins-Liburd, Caelan Williams, Emmanuel Williams, Kamaria Hill and Kamali Hill; special friends: Sherifa Jadooram, Thecla Bailey, Sonia Williams and Family, Lionel Smith, Esleyn Adams, James Thomas, Dale Ritter, Brenda Christian, Charlotte Tronberg, Raymond Adams and Adam Peter; as well as other relatives and friends too numerous to mention.
A viewing will be held at 9:30 a.m. followed by a funeral service at 10:30 a.m., Friday, Oct. 29, at St. Patrick's Catholic. Interment will be at Kingshill Cemetery.