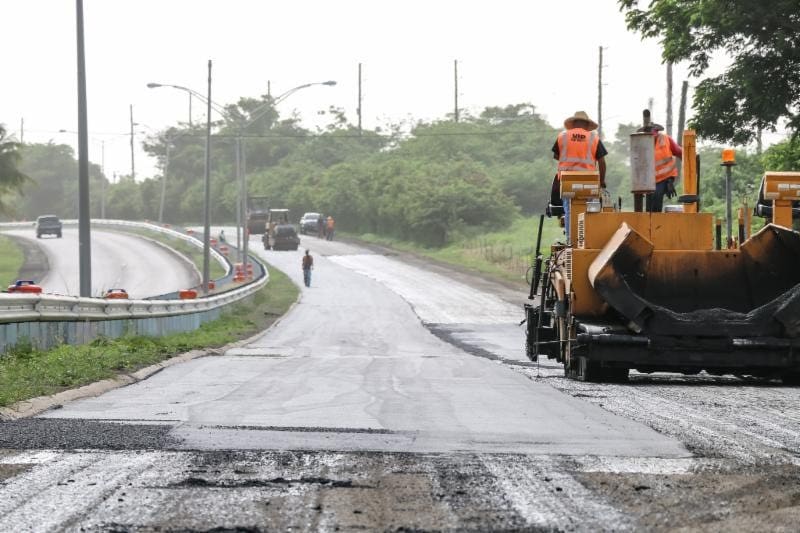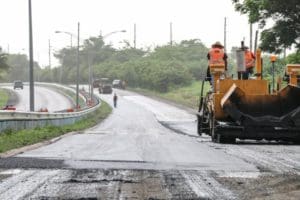 With $96 million announced for the territory through the federal Bipartisan Infrastructure Law, the Department of Public Works will be getting an extra $2 million per year over the next five years to shore up some funding gaps for unfinished projects.
During a webinar Thursday, federal U.S. Department of Transportation officials said the funds were part of more than $1.14 billion pledged for the territories to repair and rebuild roads and bridges. Across the board, that amounts to $219 million in fiscal year 2022 alone for the U.S. Virgin Islands, Puerto Rico, American Samoa, Guam and the Commonwealth of the Northern Mariana Islands.
"This funding will greatly support the territories to improve their highway networks, stimulate economic opportunity and increase highway safety," said Deputy Federal Highway Administrator Stephanie Pollack. "Today's funding will help move forward major repairs to highways and bridges and improve transportation systems on these islands."
U.S. Department of Transportation officials pointed to potential improvements on Centerline and Midland roads on St. Croix, along with the Melvin Evans Highway, then Veterans Drive on St. Thomas. Speaking to the Source Thursday, Public Works Commissioner Derek Gabriel and his team said the funds, on average, would provide a "good complement" to those projects already in the works, adding room for safety improvements and additional signage.
Funding planning and research efforts could also be on the list, added Jomo McClean, the department's highway program manager.
In particular, McClean explained that one of the department's goals has been to reestablish its State Planning and Research Office, which got collapsed into the transportation safety division more than five years ago.
"As some of those functions were shared, we moved away from the State Planning and Research Office, but it would be great to have that reestablished and to provide additional training as well," he said. "Transportation safety is really one of the key goals for Public Works and a major part of our corrective action plan."
Looking at the additional funds from a broader perspective, Gabriel added that the award shows that the Public Works is gaining momentum.
"Over the past two weeks, we got a grant award from the Department of Transportation that would help us purchase a new ferry and we have an increase in our allotment in federal highway funds, which shows us that the government is paying attention to the territories, especially the U.S. Virgin Islands," he said. "This is putting us in a good position for future funding opportunities, especially as we are looking to see the Build Back Better bill passed."