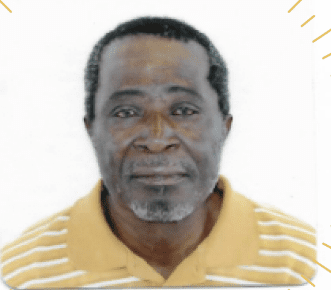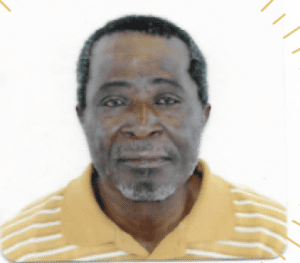 Charles Henry, affectionately known as "Meril," died on Jan. 15.
He was preceded in death by his father, John Henry; and son, Charley Dwayne Henry; and aunts: Idona Idona and Janeva Harrigan.
Charles is survived by his mother, Octavia Harrigan Francis; children: Janice Kerry Henry Burke and Kishorn Henry-Walker; special friends: Ms. Phyllis, Dorothea Edgecombe, Donna Knight and Shirley Vanterpool; grandchildren: Shemeca Henry, Ariel Edwards-Burton, Dwayne Henry, Shaquiel Henry, Ryeem Bennett and Kareem Bennett; great-grandchildren: Deveca Richards, Royalty Edwards, Tariq Carr and Brent Harrigan; In-laws: Lloyd Burke, Aharon Henry-Walker and Tishorn Burton; sisters: Veronica Harrrigan, Cathy Jeremiah, Ginelle Tabor and Donna "Dorn" Jeremi; and brothers: Leo Henry, Denroy Harrigan and Carlos Harrigan.
He is also survived by nieces: Karissa Henry, Narika Sweeney, Akiella Thomas, Cherisa "Shemeke" Harrigan, Jerrilyn "Nadia" Harrigan, Rackel "Terry" Harrigan, Ginesha Harrigan, Nesa McCurdy, Jahara Harrigan, Orese Harrigan and Kiara Harrigan; nephews: Dane Henry, Michael Henry, Timothy Henry, Jovanny Harrigan, Jovanny Harrigan Jr., Quinton Scottland, Caleb Henry and Kaisen Henry; and aunts: Nesrine Williams, Ophela Carr, Helena Joseph and Merna Pigott.
He also leaves to mourn a host of other relatives and friends throughout the U.S., St. Croix, St. John and St. Thomas: Phyllis Massac and family, Dorothea Edgecombe and family, Donna Knight and family, Shirley Vanterpool and family, and Glenroy "Naddy" Browne and family; in Antigua: the Henrys, Calebs, Peles and Mckays of Old Road, he Harrigan's of Bolans, Urlings of Old Road, Swetes, All Saints and English Harbour. (For the names of families and friends who were not mentioned above, it was not intentional. Charles Meril Henry left a host of other family and friends too numerous to mention).
Relatives and friends are invited to attend the first viewing from 4-6 p.m., Thursday, March 3, at Turnbull's Funeral Home. The second viewing will be held at 9 a.m. followed by the funeral service at 10 a.m., Friday, March 4, at Turnbull's Funeral Home. Interment will be at Smith Bay Eastern Cemetery.