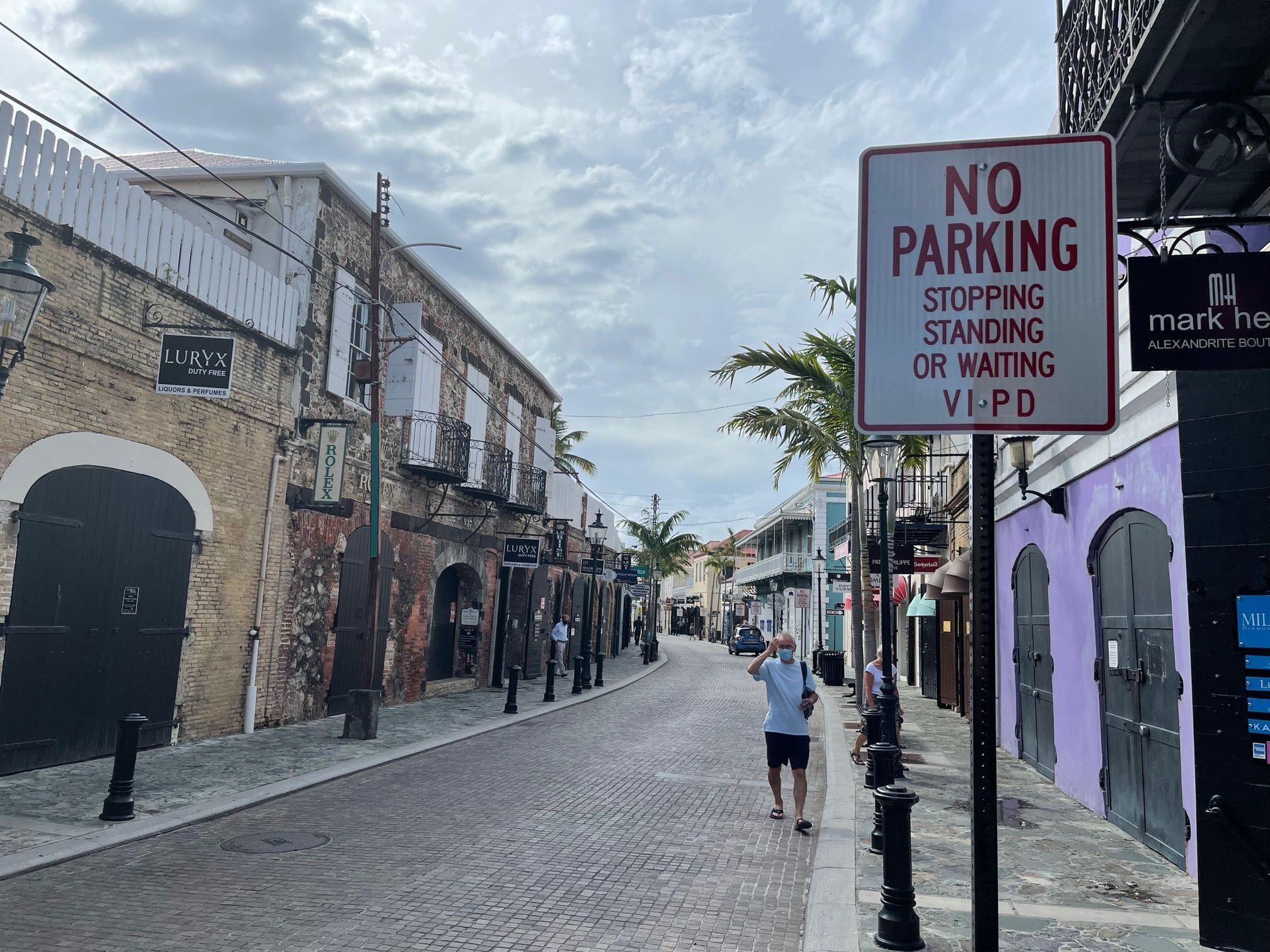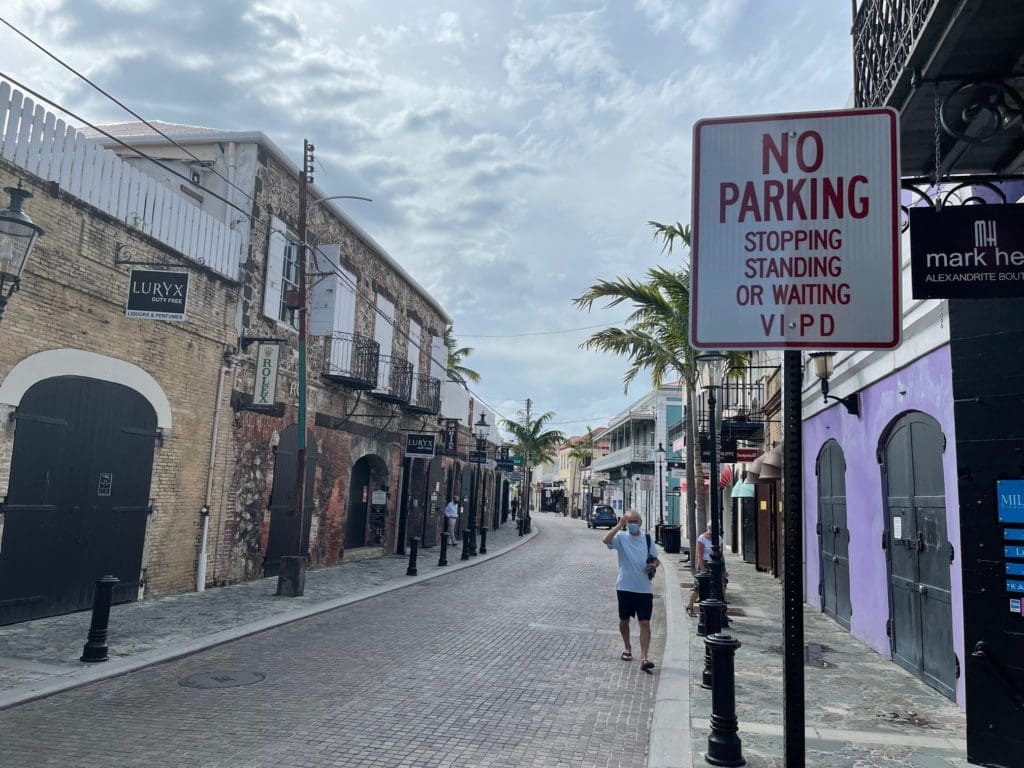 Wednesday, with a cruise ship in port, Charlotte Amalie was bustling for most of the morning. With Thanksgiving around the corner, shops had already started to hang signs for post-holiday deals, and visitors were weaving in and out, trying to snag the best ones.
By mid-afternoon, however, the pace had slowed down, and while there were a few sales here and there, merchants said they really didn't expect the day to be as it was in years past.
"Still, we were closed for months, so anything is a blessing," said Pash Daswani, owner of Lucky Jewelers and president of the India Association. Daswani said the good news has been the return of ships to the water, though, at this point, they are not at full occupancy.
"COVID isn't going anywhere, and we are going to keep learning how to adjust and deal with it safely," he said. "Once we keep moving forward and keep taking the precautions we need to, we'll continue to move back to normal and see more of the traffic we were before."
He and other vendors noted that while the flow of visitors to the island has ebbed and flowed in terms of shop sales, residents of the island did come out. Wednesday, there were events in Emancipation Garden that pushed additional shoppers onto Main Street, and through Thursday and Friday, other local stores observed the same.
At Tutu Park Mall, Boost Mobile had prepared for "Black Friday" by ordering some of the more in-demand electronics and toys, and while the stock wasn't flying off the shelves, owner Wala Mansour said video games, phone accessories, and other smaller items were. The store was also packed throughout Friday morning.
"It is up and down," he said. "We know people are anxious to be out, so we are seeing some of that, but it will take some time to get back to normal."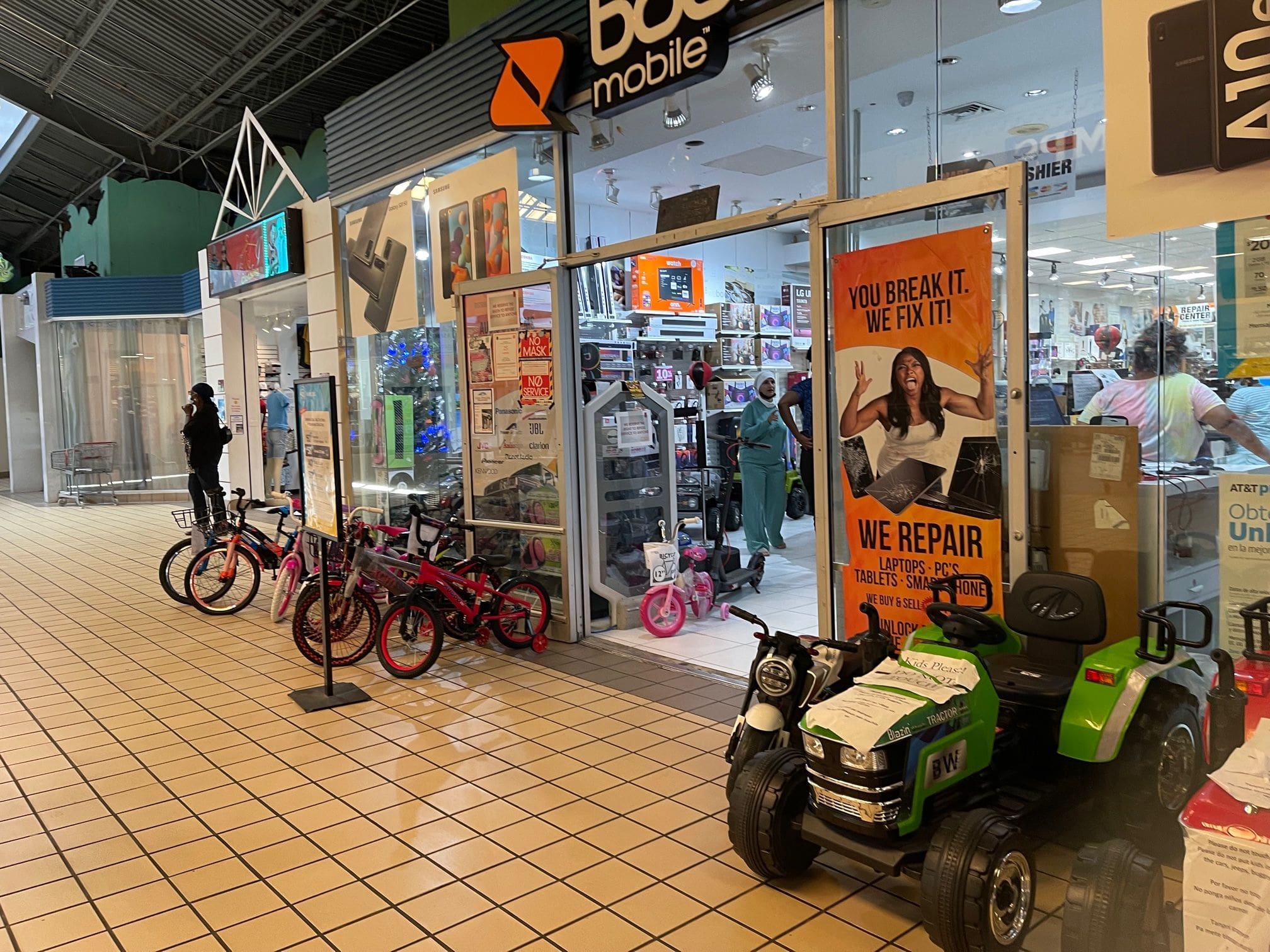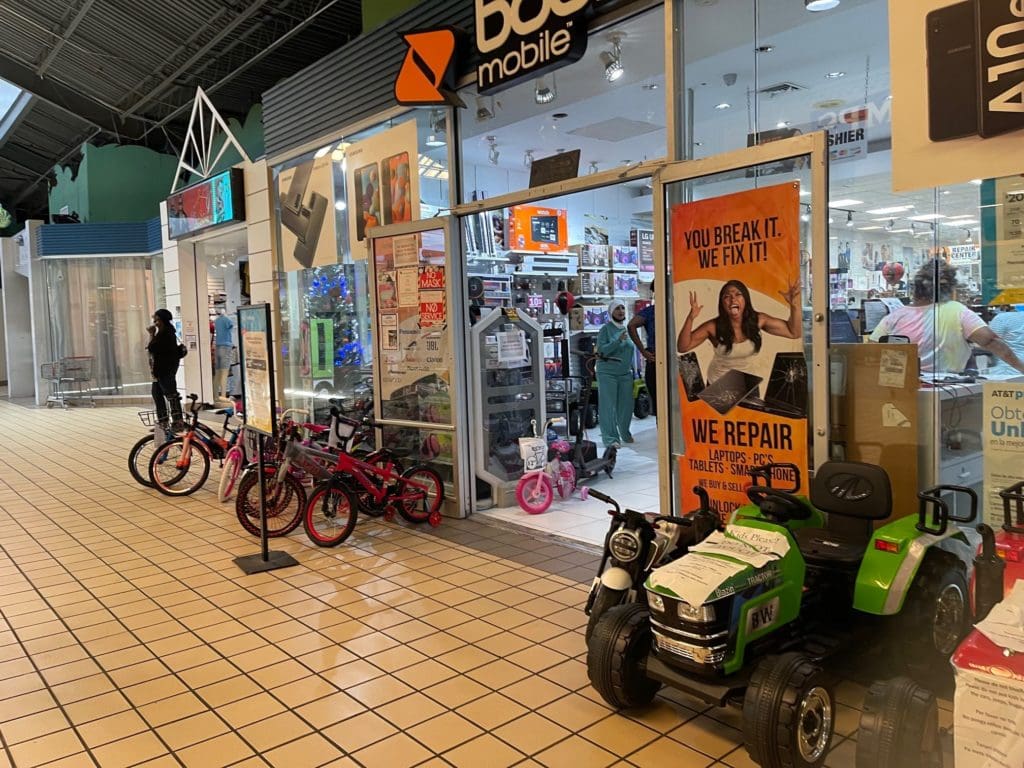 Kmart representatives on St. Thomas also said some items – shoe sales in particular – were doing better than others. Over the past year, both stores have downsized their stock, making shoppers wary of whether it will be replenished. But many of the previously closed isles were open Friday, and reps added that thanks to a relationship with a new shipper, more should be coming in for the holidays and into the new year.
The season has been a boon for individual vendors, though, who dotted downtown and even the mall over the past few days, selling handmade soy candles, jewelry, and body products, among other things.
At Tutu Park, Maya A. Smith was even able to add a "sold out" sticker on the listings for a few of her scrubs and bath items.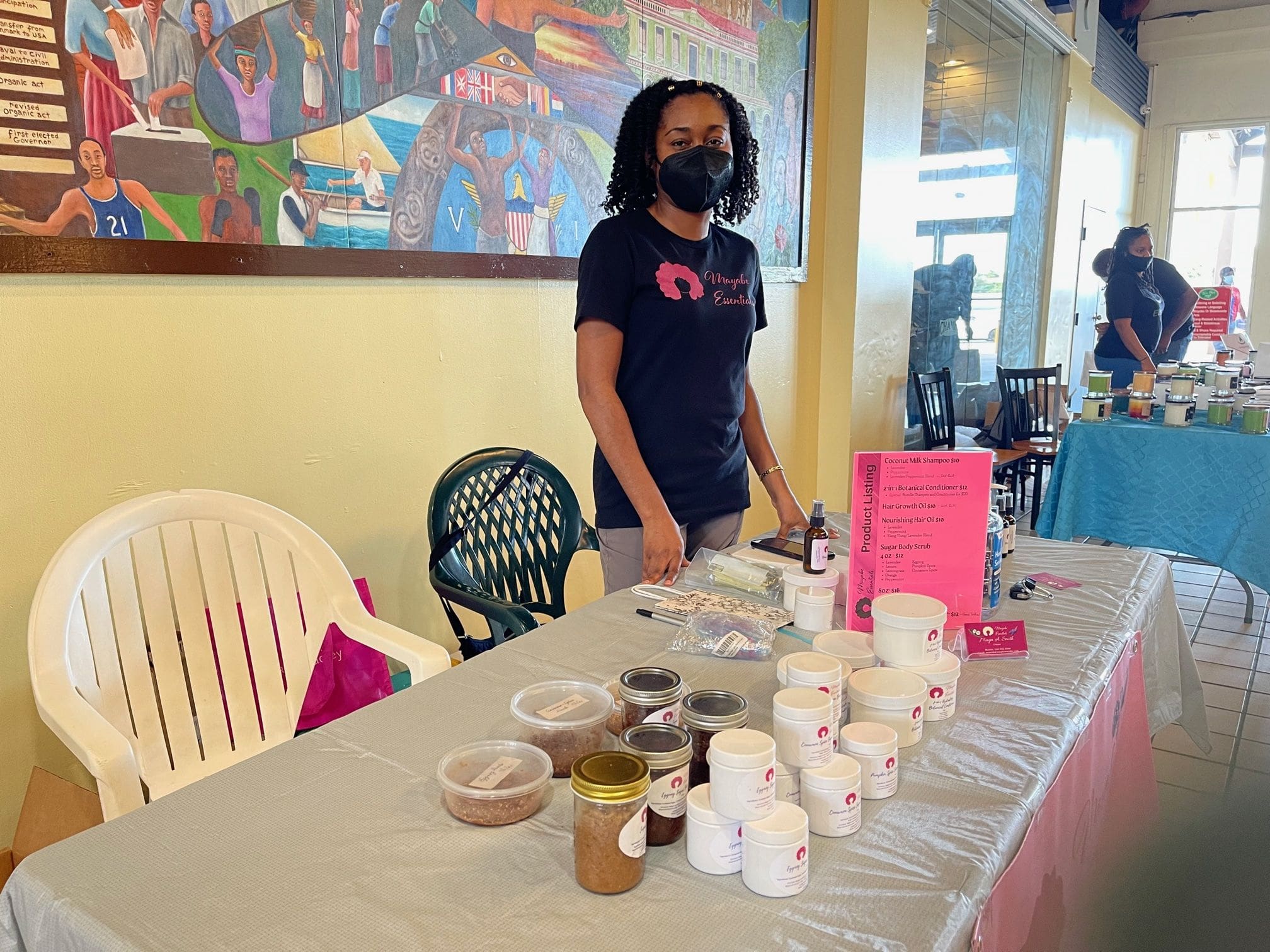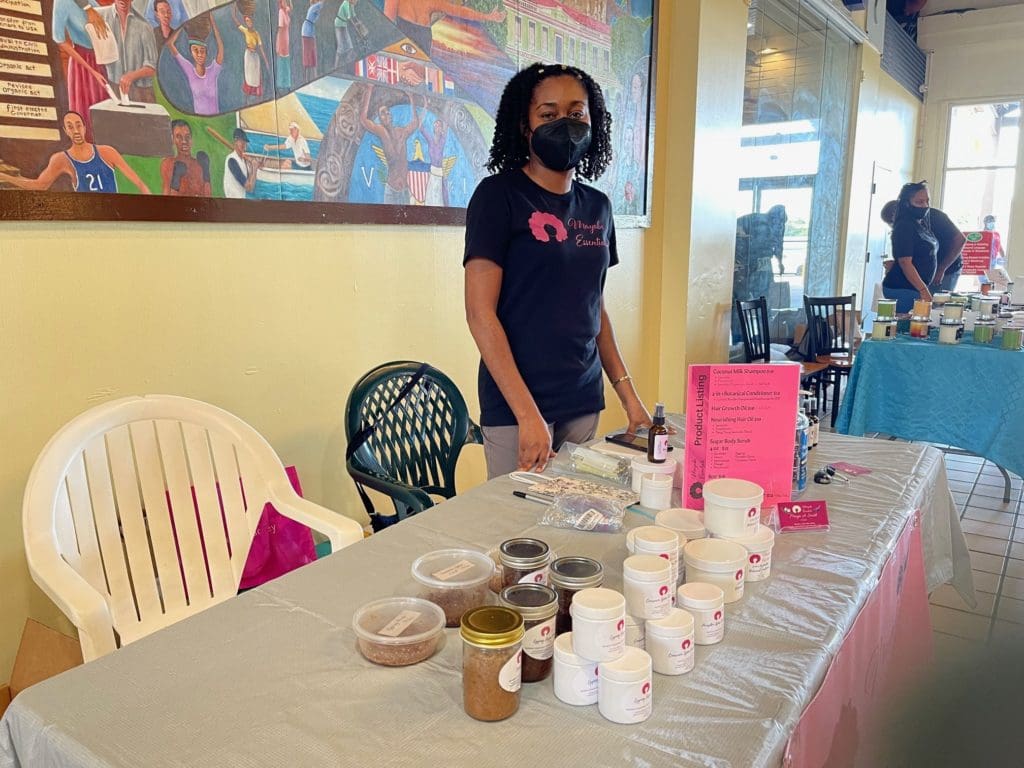 "It hasn't been bad," she said when asked about the pace of the day. "People have been coming in and out, and so far, the response has been really good." Like many independent vendors, Smith said she's swapped a physical storefront for an online presence, where most of her sales are generated. Additionally, visitors to her table said having additional payment options, like PayPal, was helpful.
"There's a lot of interest in locally made products," she added. "It's been great to feel that support from the community."