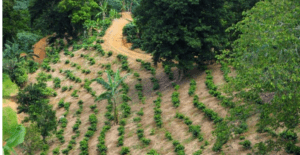 The U.S. Department of Agriculture – Natural Resources Conservation Service (USDA-NRCS) is extending the signup period for the Conservation Stewardship Program (CSP) for both conventional and organic farmers who want to earn payments to expand conservation activities on their farms. The application cut-off for Period 1 is now Dec. 31.
The Conservation Stewardship Program helps farmers, ranchers and forest landowners earn payments for expanding conservation activities while maintaining agricultural production on their land. The program encourages adoption of new technologies and management techniques. It also allows organic farmers to enhance their agricultural operations while adopting conservation activities that can reduce energy use, improve soil health and improve water quality.
For both conventional and organic farmers, the program will help them plan and implement conservation practices and enhancements that address natural resource concerns on their farms.
"CSP is a very effective tool to help private landowners to achieve their conservation and management goals," said Luis Cruz-Arroyo, NRCS Caribbean Area director. "It is the largest conservation program in the United States with over 70 million acres of productive agricultural and forest land enrolled."
About the Program
The Conservation Stewardship Program (CSP) helps farmers build on existing conservation efforts while strengthening their operations. Whether someone is looking to improve irrigation efficiency, increase crop yields or apply herbaceous weed control, Natural Resources Conservation Service can custom design a CSP plan to help farmers meet those goals. It can help schedule timely cover crop planting, develop a residue management plan to improve soil health or apply pest management practices for organic crop or livestock production.
If a person is already taking steps to improve the condition of the land, chances are CSP can help to find new ways to meet those goals. CSP contracts are for five years, with an option to renew, and it can provide minimum annual payments of $1,500.
The Conservation Stewardship Program is offered in Puerto Rico and the U.S. Virgin Islands through continuous signups. However, farmers should apply with their local NRCS field office by Dec. 31, 2021, to ensure their applications are considered for 2022 funding.
For more information about CSP, contact Assistant State Conservationist for Programs Javier Cruz at Javier.Cruz@usda.gov or 787-370-2703 or the local NRCS field office.
Due to the current COVID19 emergency, all USDA Service Centers are open for business by phone or virtual appointment only and field work continues with appropriate social distancing protocols. While program delivery staff continue to come into the office, they will be working with producers by phone and using online tools whenever possible.
All Service Center visitors wishing to conduct business with NRCS, the Farm Service Agency or any other Service Center agency are required to call their Service Center to schedule an appointment.
More information can be found at https://farmers.gov/coronavirus.