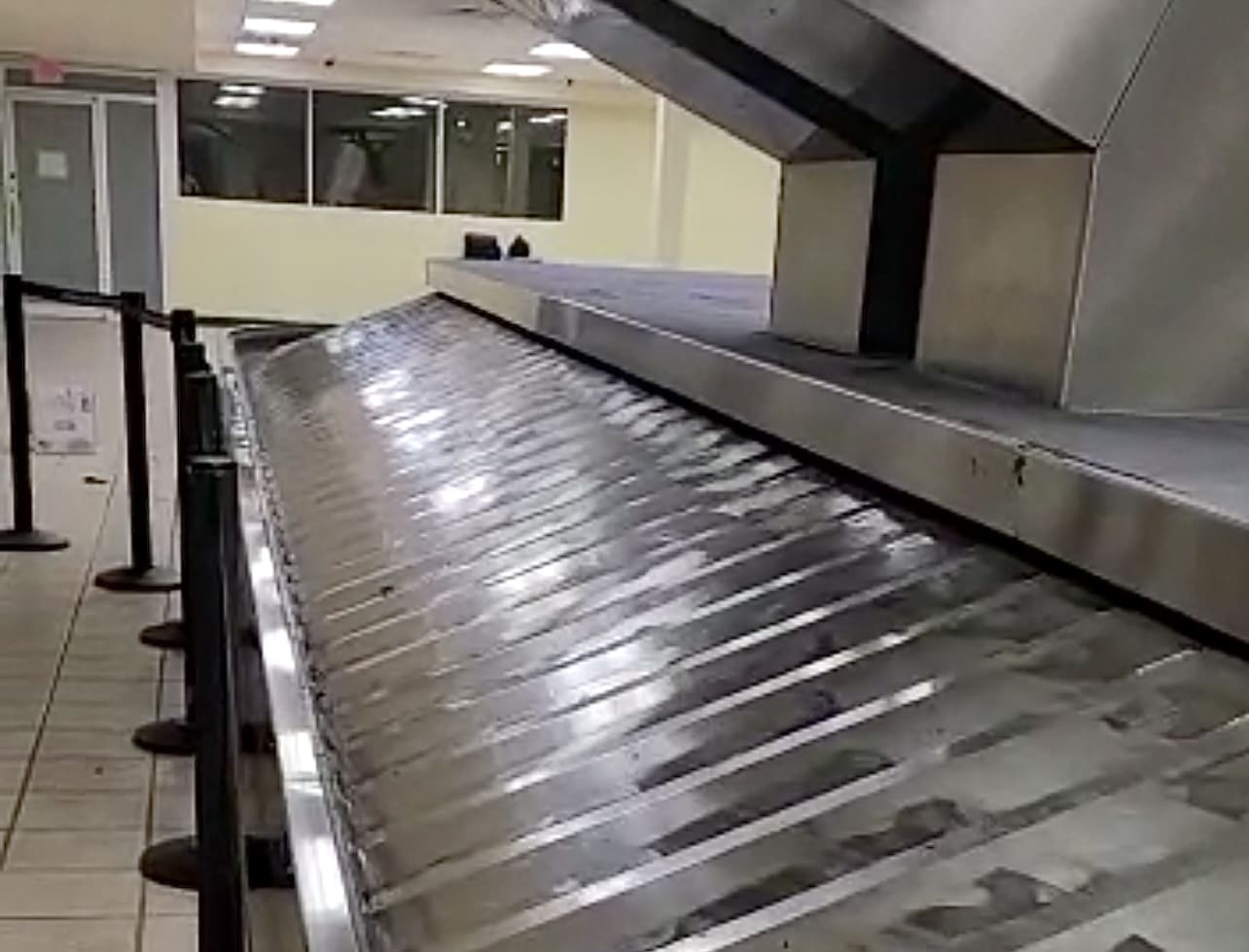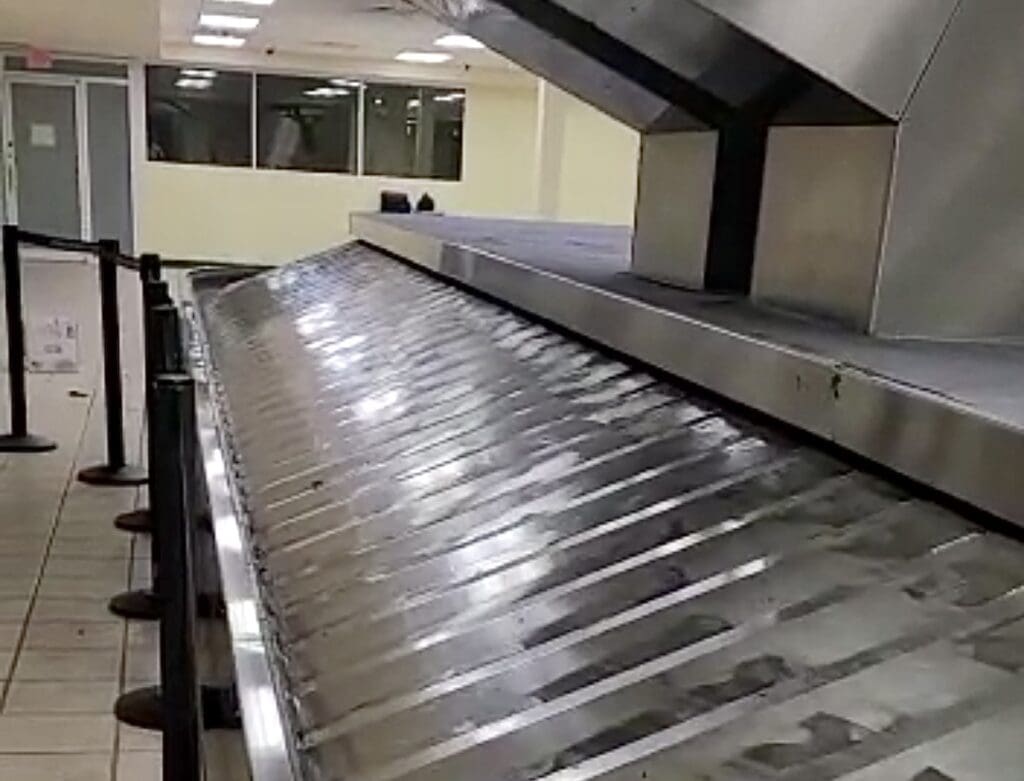 The damaged baggage belt at HERA was operational on Monday. (Screenshot from video submitted by the V.I. Port Authority)
After parts arrived on island this week, the V.I. Port Authority was able to complete repairs to the baggage belt at St. Croix's Henry E. Rohlsen Aiport, which was installed in 1998.
Due to the age of the belt, the parts needed for the repairs were not available for purchase and instead had to be manufactured, then shipped from Utah, adding to the wait time, according to the Port Authority. The now fully-functional belt was back in action early this week.
The repair of the HERA baggage belt system was funded through the Port's operating budget, for about $127,000. VIPA is now preparing to replace the baggage belt system and will announce the details of that project when closer to the start date, according to officials.