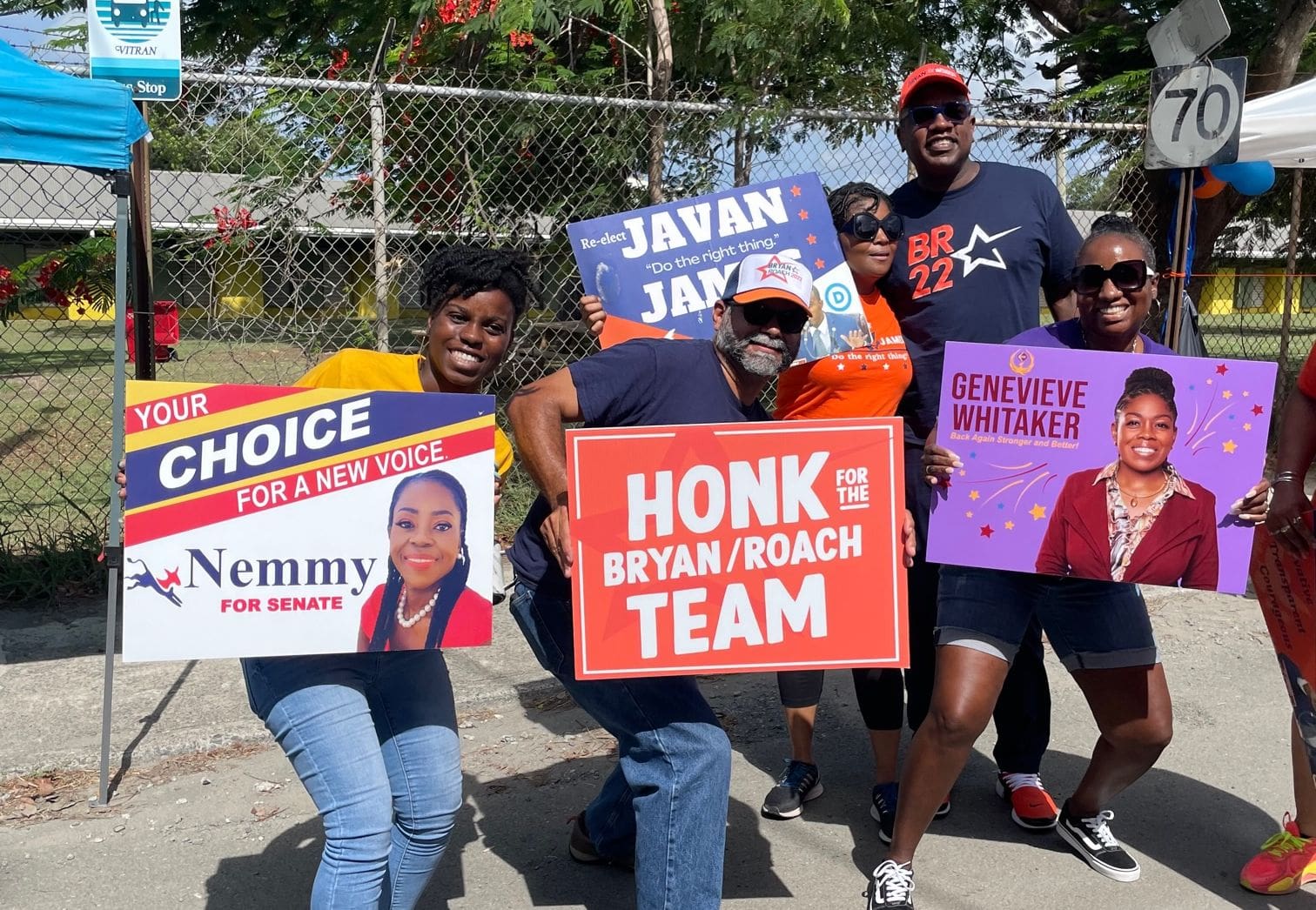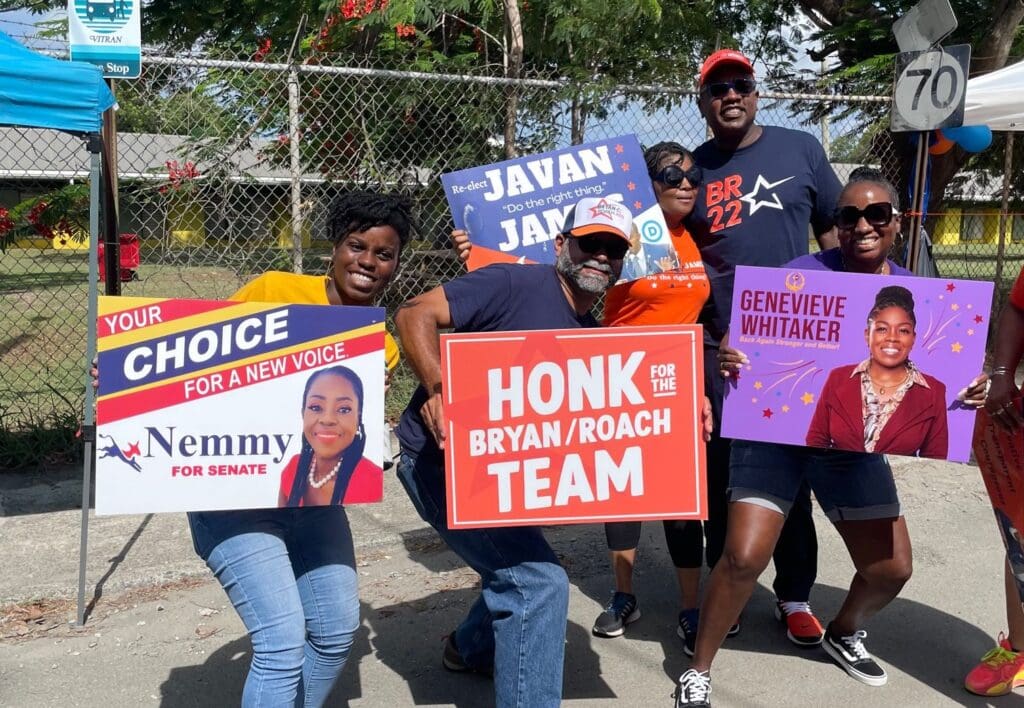 Though the unofficial count was not made public until close to midnight, overall trends in early voting and final numbers on St. Croix — whose results went public before 9:30 p.m. — stayed true until the end of Saturday's Democratic Primary, with Gov. Albert Bryan Jr. and Lieutenant Gov. Tregenza Roach coming out on top of the gubernatorial race and Senator-At-Large Angel Bolques Jr. keeping his new seat.
By 11:51 p.m. Saturday, Bryan and Roach ended with 4,015 votes territorywide, according to the unofficial numbers, followed by challenger Kent Bernier Sr. and Oakland Benta with 2,146 votes. Total votes cast were 6,201, including 40 write-ins, and though early voting numbers appeared to be high, at the end of the day only about 19.24-percent of registered Democrats came out to the polls.
In a recent interview with the Source, Bryan and Roach spoke about a range of accomplishments over the past four years, ranging from economic recovery and COVID-19 response to strides made in digital healthcare and finding a solution for the ailing Government Employees' Retirement System. Bryan said this election, the campaign was trending up, with him and Roach landing more than 50 percent of the vote on St. Croix for the primary and even higher on St. Thomas-St. John. Looking forward, Roach also spoke about specific projects his office is moving forward, including the evolving street naming initiative, which is ultimately meant to decrease emergency response times across the board.
"Today was a referendum on the Bryan-Roach administration, and we passed with flying colors," Bryan said after the unofficial results were announced. "Elections are the only test where if you get 51 percent you pass. We got an overwhelming 65 percent and we are grateful to our community for this vote of confidence. Our work lies in continuing our transparency and our commitment to the people and getting more voters to the polls in November. Thank you, Virgin Islands."
In the Senator-At-Large race, though both campaigns were out in full force throughout Saturday as voters hit the polls, Bolques — sworn in just about two weeks ago to replace former Sen. Steven Payne — kept his seat with 3,546 votes to Payne's 1,010.
"First and foremost, I would like to thank God, my family, my campaign team, and the people of the Virgin Islands for their votes of confidence. I am both humbled and honored that you have placed your support in me as your choice for Senator-At-Large in the 2022 Primary Election," Bolques said Saturday. "I feel blessed and thankful as I begin this journey, and I assure you that I will always endeavor to show the utmost respect, compassion, honesty and integrity as I represent you."