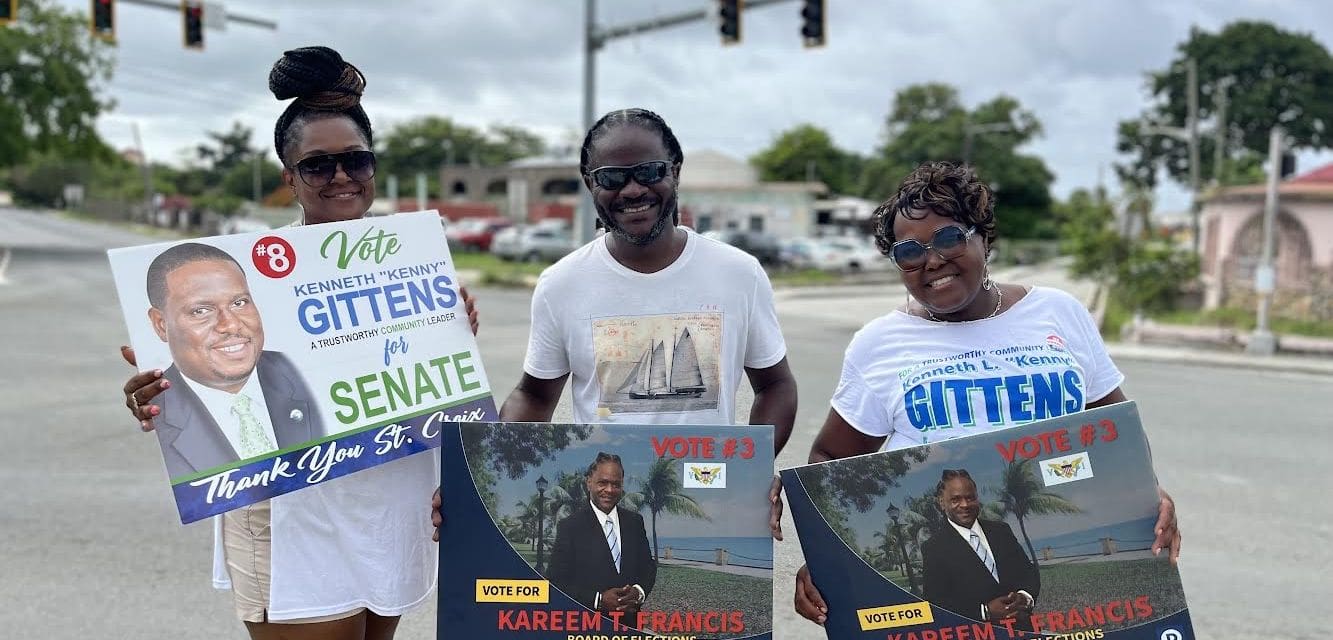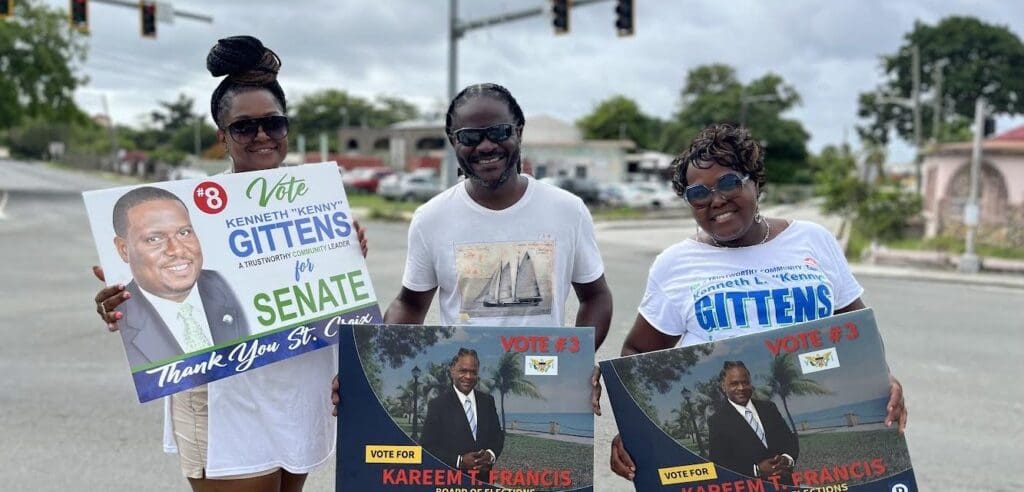 In the district Senate races, all incumbent senators retained their seats based on the unofficial primary election numbers, while three newcomers on St. Croix and another three on St. Thomas-St. John emerged to round out the rest of the slate.
On St. Croix, incumbent Sen. Kenneth L. Gittens was the district's top vote-getter, pulling in 1,693 votes, with Sen. Novelle Francis Jr. coming in a close second with 1,660 votes.
"I am deeply grateful to the people of St. Croix who took the time to go out to the polls today and through Early Voting," Gittens said in a statement after the numbers were announced. "However, in the days ahead, it is critical that we remain focused on the issues that matter most to the people of the Virgin Islands. I am increasingly concerned about inflation's impact on our residents and economy. While the Government can't set prices, we still must do more to respond to this growing crisis starting with vigilant consumer protections. Getting energy costs under control is certainly part of the puzzle. We must also look at ways to adjust salaries and stimulate economic growth to meet the higher cost of living. This is another reason why the issue of Premium Pay is so important for our essential workers, even those making salaries above the $70,000 cap."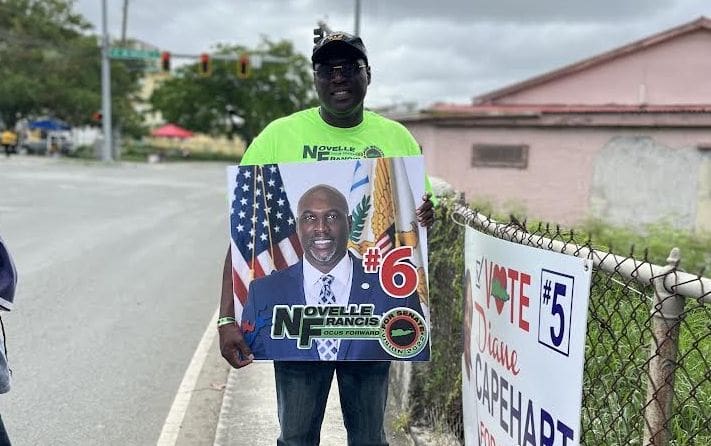 A block of newcomers filled the next three spots, with Marise James pulling in 1,613 votes, Diane Capehart 1,413 votes and Nemmy Williams Jackson 1,433 votes. Capehart served one term in the Senate previously and asked Saturday night for her reaction to the results, said she was "excited" for the return.
"I'm excited and digesting it. It's always hard working in a gubernatorial race with limited resources – not as much manpower as I wanted. I'm just excited that I placed four, and I'm excited we have some newcomers too. When I'm out in the community, the feedback is always positive, so I was thinking I would be three, four, or five, somewhere in between there. So I'm happy, and I'm glad I didn't let that recent poll that came out deter me or even make me feel like I've got to give up. I'm just happy to be on that slate for the general election. I know it's going to be a lot of work, but I'm cut out for it. This is not my first rodeo. I may be coming out first in the general, you never know," Capehart said.
Incumbent Sens. Javan James and Genevieve Whitaker clenched the sixth and seventh spots, with 1,203 and 1,185 votes, respectively. Senate hopeful Hubert L. Frederick slid into eighth with 1,179 votes.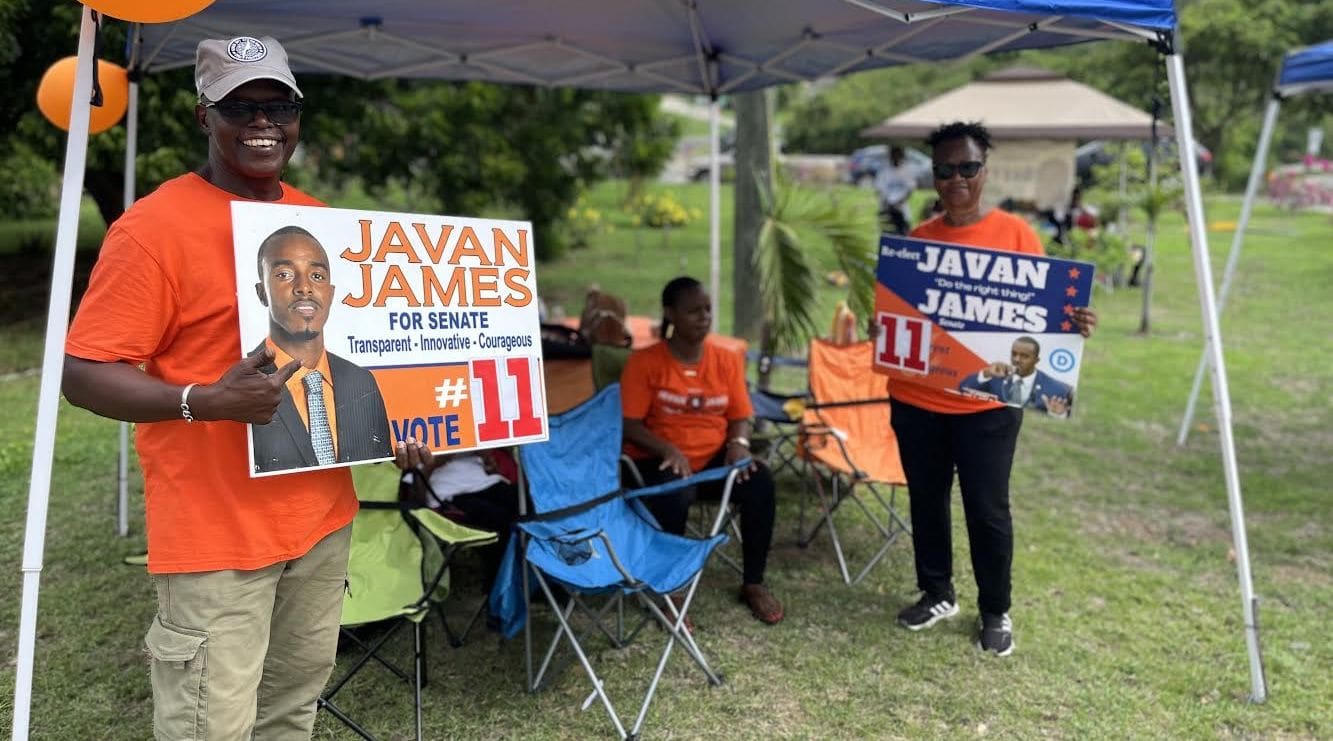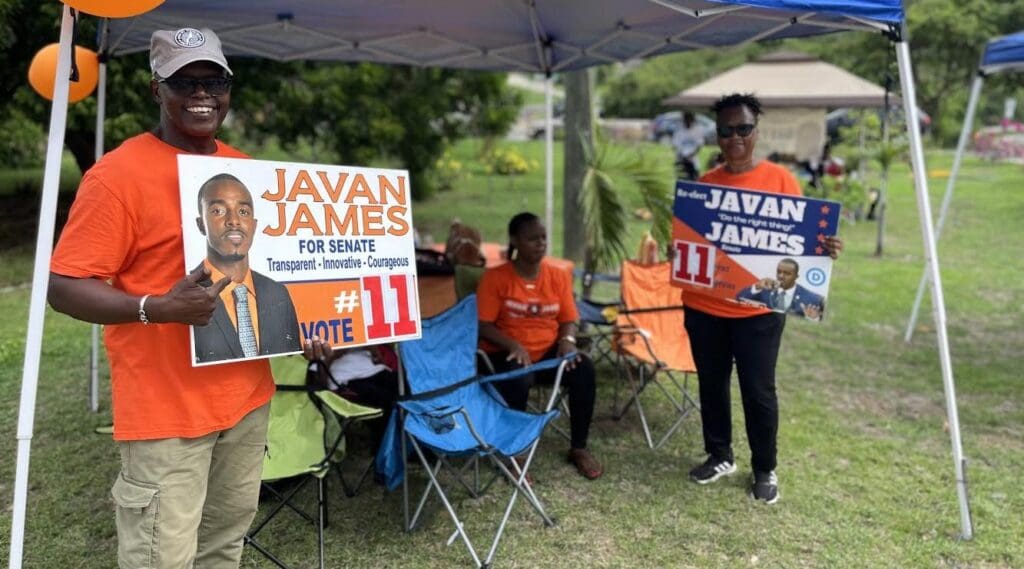 On St. Thomas-St. John, Sen. Donna Frett-Gregory once again was the highest vote-getter, pulling in 2,055 votes out of a total of 12,087 cast for the district. In a recent interview with the Source, Frett-Gregory said she was looking forward to tackling some of the issues the 34th Legislature didn't get to focus on this year.
"I don't take the overwhelming support that I received today lightly. I know there's just so much for us to do and I continue to pledge to focus on those issues that matter the most to the people of the Virgin Islands. I truly thank our voters for their confidence in me," Frett-Gregory said. Earlier this week, Frett-Gregory announced that she had also been tapped by the National Council of State Legislators as the Democrat Director of the Eastern Region Women's Network, which she said would help her push some of these issues on a national level.
Incumbent Sen. Milton Potter took the second Senate spot on St. Thomas-St. John with 2,004 votes, followed by Sen. Carla Joseph with 1,526 votes. In a recent interview, Potter shared that the issue that he wanted to push further was legislation destigmatizing mental health and providing education to healthcare workers, school counselors, and the public at large about its importance and avenues for treatment. His vision for the next two years, he added, was also to place additional emphasis on "stabilizing" families within the territory by empowering fathers and filling the 11-member council that his Fatherhood Initiative is meant to put in place.
For incumbent Sen. Marvin Blyden, who took fourth Saturday with 1,502 votes, affordable housing initiatives, crime and offering more vocational education options for the community are at the top of his list for the next two years. Heading into the General Election, Blyden said one of his "most important" projects is to convene housing summit that would bring all stakeholders to the table to strategize on a bigger plan and to hash out issues to come to a general consensus. All priorities are linked to the greater picture of economic development, he added, including greater outreach to youth around the territory about professional opportunities.
Hitting the fifth spot was newcomer Joel S. Browne Connors with 1,040 votes, followed by Ray Fonseca with 1,028 votes and, taking the seventh spot, Lawrence "Larry" Boschulte with 1,006 votes. Aspirant Shenelle Fina Francis slid into eighth with 939 votes.
Other winners Saturday were:
St. Croix Board of Education
Terrence T. Joseph with 1,184 votes
Winona Hendricks with 1,181 votes
St. Thomas-St. John Board of Education
Judy M. Gomez with 1,905 votes
Arah C. Lockhart with 1,251 votes
Board of Elections St. Croix
Raymond Williams with 1,376 votes
Florine Audain Hassell with 974 votes
Kareem T. Francis with 885 votes
Board of Elections St. Thomas
Atanya Springette with 1,046 votes
Democratic Party State Chair
Stedmann Hodge Jr. with 1,811 votes
Democratic Party District Chair St. Thomas-St. John
Barbara A. Petersen with 957 votes