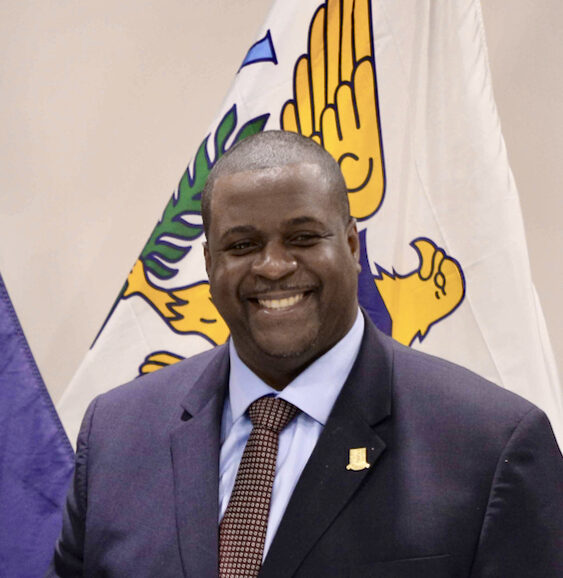 U.S. Drug Enforcement Administration agents arrested BVI Premier Andrew Fahie and BVI Port Authority Managing Director Oleanvine Pickering Maynard in Miami Thursday for allegedly conspiring to smuggle thousands of kilos of cocaine. Court documents describe recorded conversations outlining apparent massive, widespread and long-standing corruption among BVI officials and law enforcement. (See: Fahie Arrest Affidavit)
Fahie and Pickering Maynard were arrested at Miami-Opa-Locka Executive Airport where, according to the court filing, they thought they were meeting members of the Mexican Sinaloa drug cartel to get $700,000 in cash.
Pickering Maynard's son Kadeem Maynard, also implicated in the scheme, was arrested on a warrant Thursday on St. Thomas.
Fahie reportedly agreed to allow the cartel to use BVI ports and told a DEA informant that Pickering Maynard would issue appropriate licenses to make the shipments appear normal. In exchange, Fahie was to get a percentage of the street value of the cocaine.
The filing says they discussed having periodic lulls, where the cartel would ship in low-quality "brown" cocaine that BVI law enforcement would intercept, to make it look like they were enforcing the law.
Fahie is reportedly on tape saying he routinely protects corrupt officials.
"I have plenty of people, and I don't sell them out to the British with their plans, their plans are to catch all the people like what you said. … They always want to capture people, but me I see what they are doing, and I protect the people," Fahie reportedly said on tape.
Fahie also reportedly asked for an advance payment of $83,000, which he said he needed to pay a man in Senegal. Asked what he owed the man for, Fahie reportedly said the money was payment for "fixing" some political issues.
Fahie and Pickering Maynard, set to appear in Miami Federal Court on Friday, April 29, and Maynard's son are on tape suggesting numerous other BVI police and government officials have been involved in cocaine smuggling, bribery and other crimes for many years.
Editor's note: A previous version of this story said that Kadeem Maynard was arrested in Miami. He was arrested on St. Thomas.