Grab your friends and family next Friday, February 24 from 5:00pm until 9:00pm and carb out on all you can eat pasta, salad, bread, dessert and a glass of wine for just $25 at Cruz Bay Landing.
Pasta in the Park is taking place the night before the 8 Tuff Miles race. Runners and nonrunners are all welcome to participate. The local eatery will also have a "Wall of Wine-ival" fundraiser where patrons can play games to win wine. One of the biggest prizes to win that evening will be a boat trip donated by Ryan Matthews of On the Sea Charters. Wine donations are needed and can be dropped off at Cruz Bay Landing.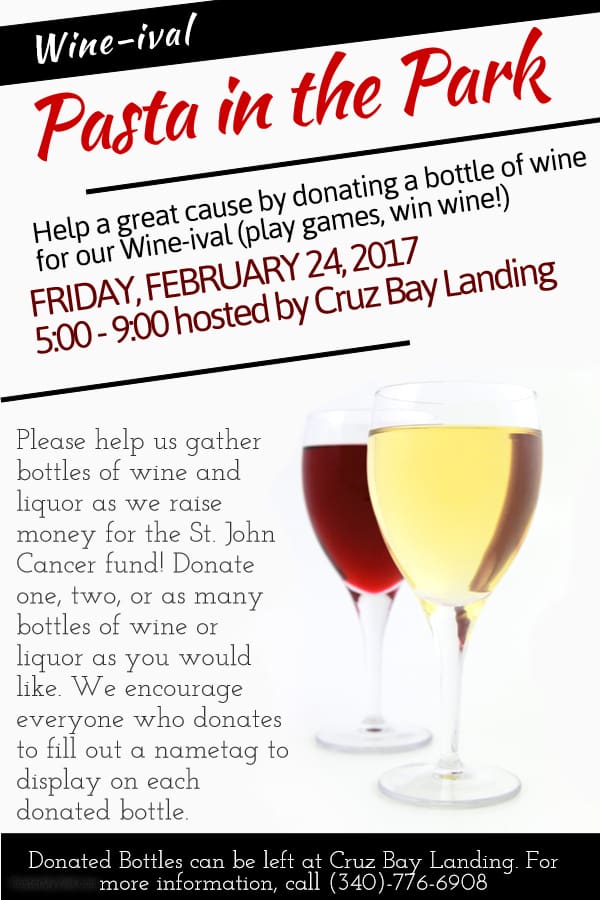 All proceeds from Pasta in the Park will benefit the St. John Cancer Fund.