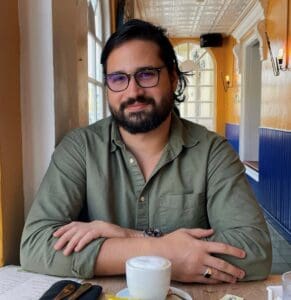 The Caribbean Magazine Plus Short Story Contest award ceremony will be held at 11 a.m., Saturday, April 23, and will be streamed on the Caribbean Magazine Plus Facebook platform. These writers will have the opportunity to come to the fore and tell us and tell the wold about their stories and what drove them to create.
The top three finalists hail from Aruba, Barbados via St. Vincent and the Grenadines, and Freeport, The Bahamas.
Brandon Boulous, first place finisher from Aruba, with his entry "Barracuda," said about his entry: "I wrote it in the language of my island, which is Papimento. On the island, it's a really unexplored language in the medium of literature. We mostly write children's books here. So, I really wanted to tackle something visceral. I wanted to explore violence with our language. So, I just came up with a barracuda attack in my mind, and I wanted to use it to explore that way and describe new things basically with our Creole language."
Brandon will tell all when we sit and chat on April 23, and he share more with us on his writing process.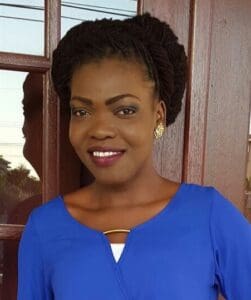 Second place finalist, LaFluer Cockburn from Barbados via St. Vincent and the Grenadines with her entry "Yurumein" said: "I was doing some research on mental health and how society views it. You know, sometimes people are shunned, and I was trying to show that sometimes you can be embraced, you can find support within your community and how that can help you deal with your mental health issue. It doesn't have to be shunned and it doesn't have to be a terrible"
The power coming from LaFluer's entry is evident and awe inspiring because mental health is often a silent killer in the Caribbean and Central American communities.
Sue-Lynne McCrea-Shepherd, third place finalist from Freeport, The Bahamas, with her entry "Watching the Waves," was more humbled by the experience. She said: "I can't believe it. I am just now coming off of an operation and this is great news. I am humbled."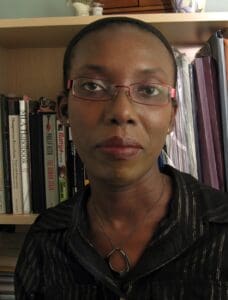 The erstwhile Dr. Nicola Hunte, coordinator in Literatures in English, University of the West Indies, Cave Hill, who was the contest lead evaluator, will be the host of the award ceremony. She said that she was more than happy to support Arawak Media and Caribbean Magazine Plus on this initiative.
She added that there were great pieces all around, and after she narrowed it down to six finalists, which she sent to her team for blind assessment, she was able to narrow it down to the last three finalists.
The runners up were:
Janielle Brown from St. Vincent and the Grenadines in fourth place with "Death Row"
Michael J. Miller from The Bahamas in fifth place with "City of Kings and
Elizabeth Best in sixth place from the United States with "A Bloody Tall Tale or Not."
People can watch the entire award ceremony on the magazine's Facebook page live @Caribbean Magazine Plus or they can catch the replay on YouTube channel @CaribMag TV on the Facebook page. Please subscribe to our website, Caribbean Magazine Plus for more updates on our contests and other news from around the Caribbean and Central American region.
For more information on this and upcoming events and contests, contact:
Arawak Media
Phone: 1-242-425-7046
Email: editor@caribmagplus.com
Facebook @Caribbean Magazine Plus, Twitter @MagCarib, YouTube @CaribMag TV and Instagram @caribmagplus