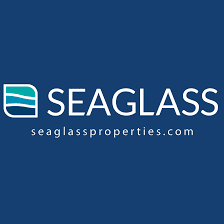 Sea Glass Properties, a brokerage with a leading number of sales and properties, announced an office expansion to St. Croix to meet the increased real estate demand of the island. While only 22.7 miles long and eight miles wide, St. Croix features some of the most gorgeous and luxurious private homes in the Caribbean.
Founded in 2007, Sea Glass Properties is the largest USVI real estate firm that serves St. Thomas, St. Croix and St. John. It is the premier brokerage in terms of sales and size, taking the number one spot in sales on St. Thomas, according to the St. Thomas Multiple Listing Service.
St. Croix is expected to see a real estate boom this year with the addition of Sea Glass Properties real estate brokerage. The firm serves a vast range of clients who look for anything from affordable rentals to multi-million-dollar luxury properties. Part of Island Living Collective, a collection of highly successful real estate firms in the USVI, Sea Glass Properties offers an impressive and vast luxury real estate portfolio with a range of homes for the most particular of buyers.
Its expansion into St. Croix is a natural progression after exceeding goals and setting records in 2021 on neighboring island St. Thomas, outselling their nearest St. Thomas competitor in excess of $80 million. The expansion into the St. Croix market allows the brokerage to advise their customers on local insight about life on the island, the real estate market, and what and when to buy.
"I am thrilled to be part of Sea Glass Properties," Real Estate Agent Cindy Devlin said. "In my more than 14 years of real estate industry experience, I can truly say that I feel honored to be a part of the St. Croix team and look forward to serving future clients and supporting growth on the island."
About Sea Glass Properties
Founded in 2007, Sea Glass Properties is a full-service boutique real estate brokerage that serves St. Thomas, St. Croix and St. John. It is a member of Leading Real Estate Companies of the World and Luxury Portfolio International, which give it access to a network of top brokerages around the world. Sea Glass Properties attributes its success to its innovative technology and marketing techniques.