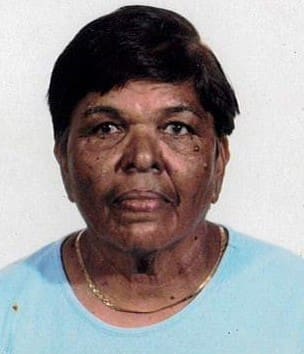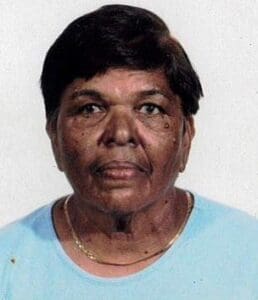 Carol Daniel of Estate Flamboyant Welcome died on Aug. 5.
She is survived by her daughter, Clarissa Daniel; grandson, Nicholas Leon; brother, Surujpaul Mongroo; nieces: Geeta Mongroo, Lorraine Carroll-Dawkins, Mildred Evans, Doreen Daniel-Ali, Debra Daniel and Doris Sermon; and nephews: Ramesh Mongroo, Steve Mongroo, Hayelen Mongroo and James Daniel Jr.
She is also survived by great nieces: Adrienne Carroll, Aja Brown and Denette Brown; great nephews: Lenair Daniel, Jamall Carroll and Jamel Carroll; and special friends: Agnes Eastman, Florence Royer, Ronnie Royer, Ana Rosa Morales and John Paul David; as well as other relatives and friends too numerous to mention.
The viewing will take place at 10 a.m. followed by a funeral service at 10:30 a.m., Monday, Aug. 15, at Holy Cross Catholic Church. Interment will be at Kingshill Cemetery.