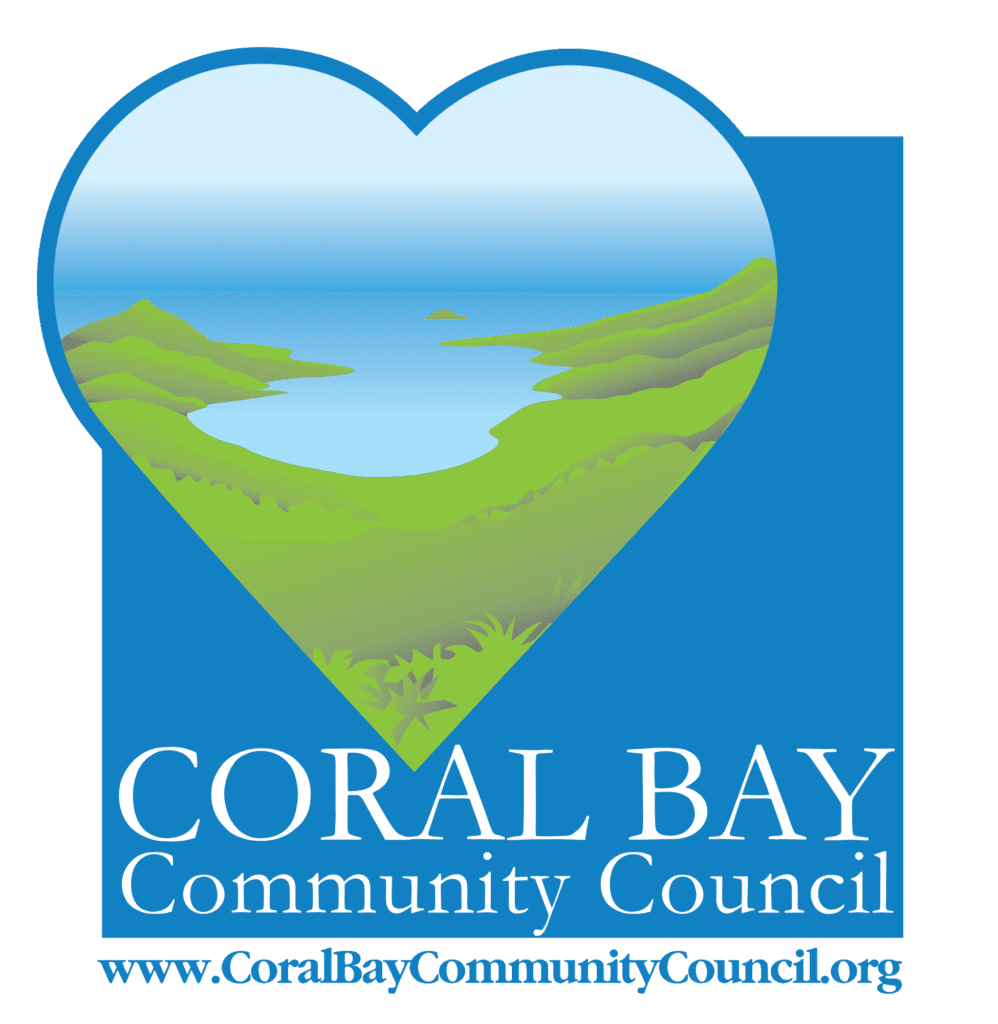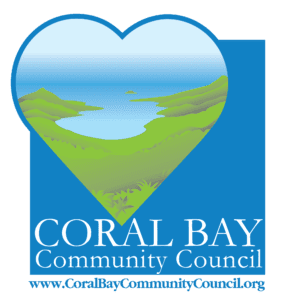 The Coral Bay Community Council (CBCC) has been awarded a $190,000 grant from the U.S. Department of the Interior's WaterSMART program to develop and implement a 'Stormwater Device Toolkit' for use by voluntary neighborhood groups and homeowner associations to address regular maintenance needed for the prevention of erosion and flooding in the Coral Bay watershed area on St. John, USVI. The two-year project will provide written and on-line documentation and scheduling tools to encourage routine maintenance practices.
St. John is in a long drought period that is interspersed with extreme rainfall events. Therefore, stormwater issues and maintenance of stormwater drainage devices, such as culverts and using Best Management Practices (BMPs), are not top-of-mind despite being very important for preventing destructive flooding and erosion.
Maya Craig, CBCC's watershed coordinator says, "Because muddy stormwater negatively impacts Coral Bay's diverse and sensitive marine coral reef ecosystem, residents, shoreline businesses and visitors, there is a strong need for properly working stormwater device networks to prevent heavy rains from regularly washing out roads and damaging homes."
Not only will this toolkit help with effective stormwater devices, the process will also continue to help build the foundation for potential solutions to larger environmental issues that Coral Bay faces. For instance, Craig explains that "Building such a toolkit would also contribute to increasing water supply sustainability, reducing flooding, maintaining escape routes, and preventing pollution from entering the bay, thus fostering community resiliency and the health of our watershed overall."
This project will create many tools to assist neighborhoods in managing their culverts and drainage swales, including a printed handbook of device locations on roadways, recommended schedules for maintenance, past maintenance and cost records (needed if the neighborhood ever needs FEMA assistance in the future) and advice on stormwater management methods.
There will also be an electronic version so it is easy to access and share, and an application pre-loaded with mapped infrastructure that will allow folks to share updates, photos and inquiries from their phones and devices.
If people want their neighborhood to be one of the neighborhoods to get this assistance, contact Maya Craig at 776-2099 to discuss this possibility and your neighborhood's role in creating and using the Stormwater Toolkit.