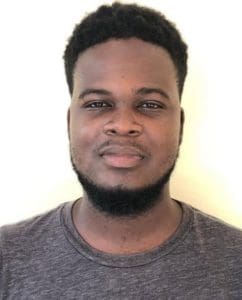 The Community Foundation of the Virgin Islands (CFVI) has announced the recipient of the 2020 Judith A. Towle Environmental Studies Fund Award. Established at CFVI in 2003, the Judith A. Towle Environmental Studies Fund supports studies and activities that address environmental concerns that transcend the boundaries of any single island or island state in the insular Caribbean.
Francklin Barbier has been selected to receive $3,900 to support his Rapid Ecological Assessment Project through the Haiti Ocean Project. The goal of the assessment project is to document the abundance and distribution of marine species in the Gulf de la Gonave by utilizing local fisherfolk, the very resource users whose economic activities are a threat to the survival of these resources. It will be the first study of its kind in the area.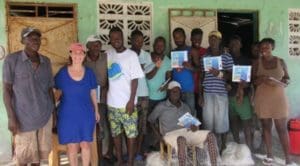 "Having clearly identified the threats and issues facing our endangered sea turtle populations, the goal to saving them involves long-term sustainable solutions that are feasible and practical," said Barbier. "The identification, categorization and documentation of marine mammal populations with a rapid ecological assessment (REA) is the first step to promote the long-term protection of Haiti's marine resources."
Haiti Ocean Project is a nonprofit marine conservation organization in Petitie Riviere de Nippes, a small fishing village in Haiti. Its main mission is to conserve and protect high priority marine life, such as marine mammals, sharks, sea turtles and stingrays, through education of young people and training of fishermen, but also through research and data collection, community awareness, public policy and ecotourism.
Haiti Ocean Project is a major player in advocacy between Haiti and the world to influence communities, fishermen, young people, policies, structures and systems in order to change the way in which marine species are perceived in Haiti and to persuade all actors to act more fairly and equitably towards them.
"Basically, it is all about building relationships," said Barbier. "It is about tackling the root causes of poverty that endanger marine species and promoting their protection in Haiti."
Barbier has lived in Petite Riviere de Nippes his entire life and became involved with Haiti Ocean Project in 2012, where he currently serves as the sea turtle and seabird coordinator.