Pictured above: The view from one of St. John's newest restaurants, Knox and Ollie's, located at the St. John Westin Resort & Villas. Photo courtesy of Knox and Ollie's.
As the Winter Season begins on St. John, it's time to take an overview of all the changes in the business community throughout the island.
Since the end of the summer, nearly two dozen restaurants and shops have opened, closed, or changed hands. We at Tradewinds are doing our best to keep the list up to date, but chances are good that something new will have sprung up by the time you read this.
We're organizing this overview into several categories: restaurants, retail stores, watersports shops, and "other." Here's the first installment.
PART 1: CRUZ BAY RESTAURANTS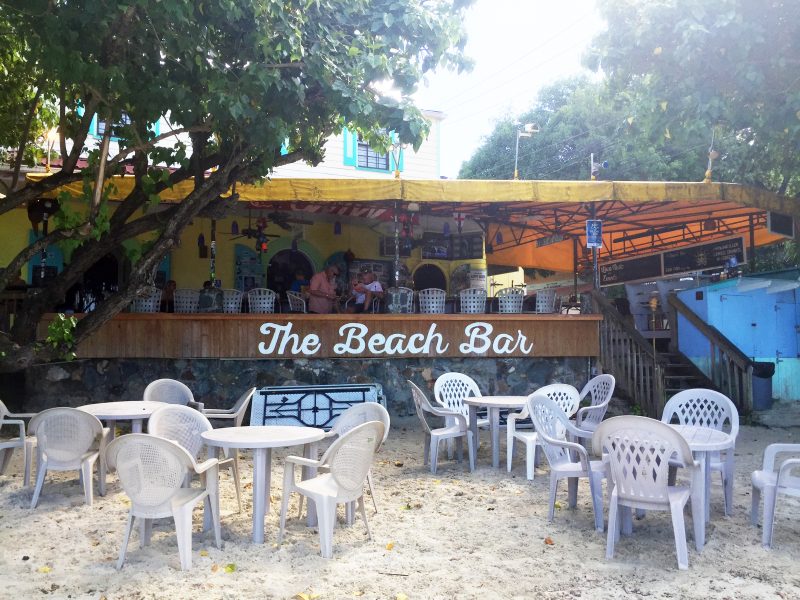 The Beach Bar at Wharfside Village has new owners.  Sherry and Reed Compton were on the lookout for a new venture when they came down for vacation on St. John in the fall. Residents of Alabama, they had taken many sailing trips in the islands during the past 12 years.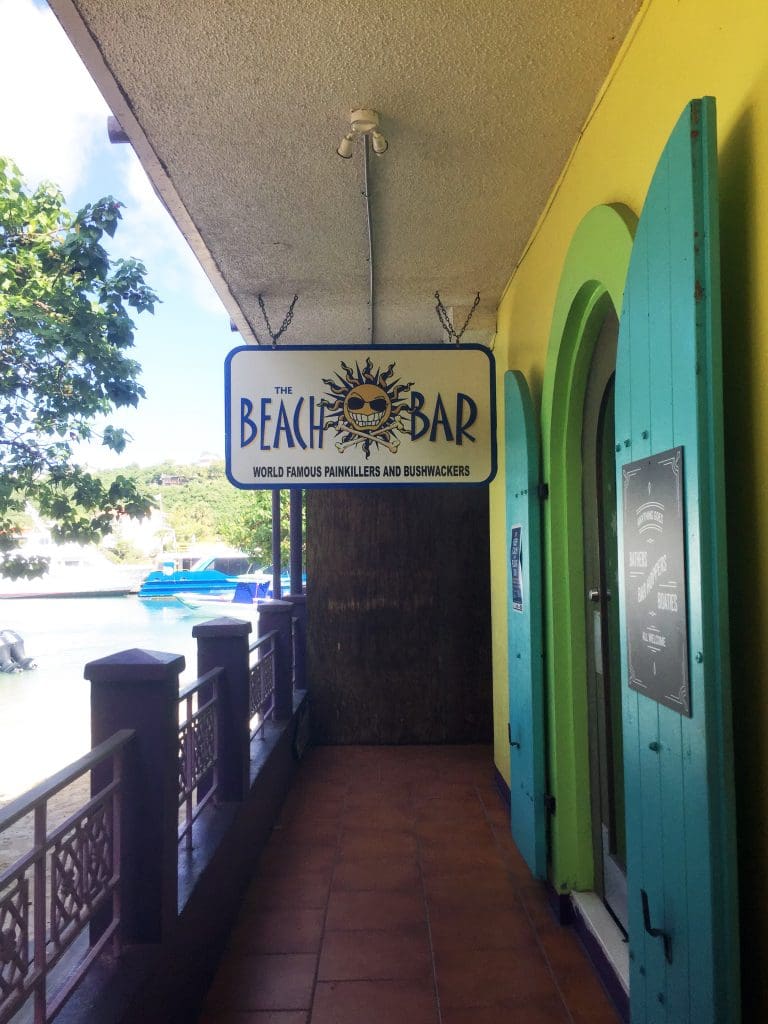 "Our daughter had graduated from college in December 2015, and we were looking for something to strike our fancy," said Sherry Compton.
When they met Joe Cirigiliano and Karena Kefalis, who along with Nikki Kefalis had owned the Beach Bar for four years, they started talking.
"It wasn't really for sale," said Compton, but things moved fast, and they soon found themselves the owners of the Beach Bar as well as The Bowery, a nearby bar that opened last spring.  "We love it here.  We're learning to take it easy and live life at a slower pace," she said.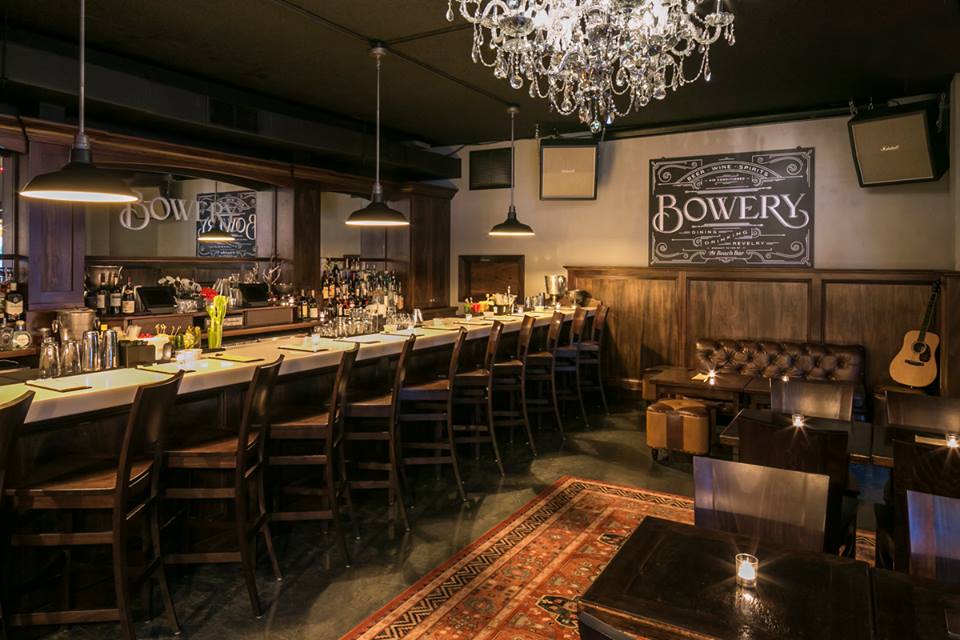 The Comptons aren't planning any significant changes.  The Beach Bar will keep the same menu and casual atmosphere.  The Bowery, an enclosed, air conditioned establishment, will continue to serve "more crafted drinks, more like a New York place," and the staff of 25 at the two establishments will stay on.
Knox and Ollie's opened November 1 at the Westin Resort at the former site of Chloe and Bernard's, where one of the new owners, Casie Summers, once worked as a server.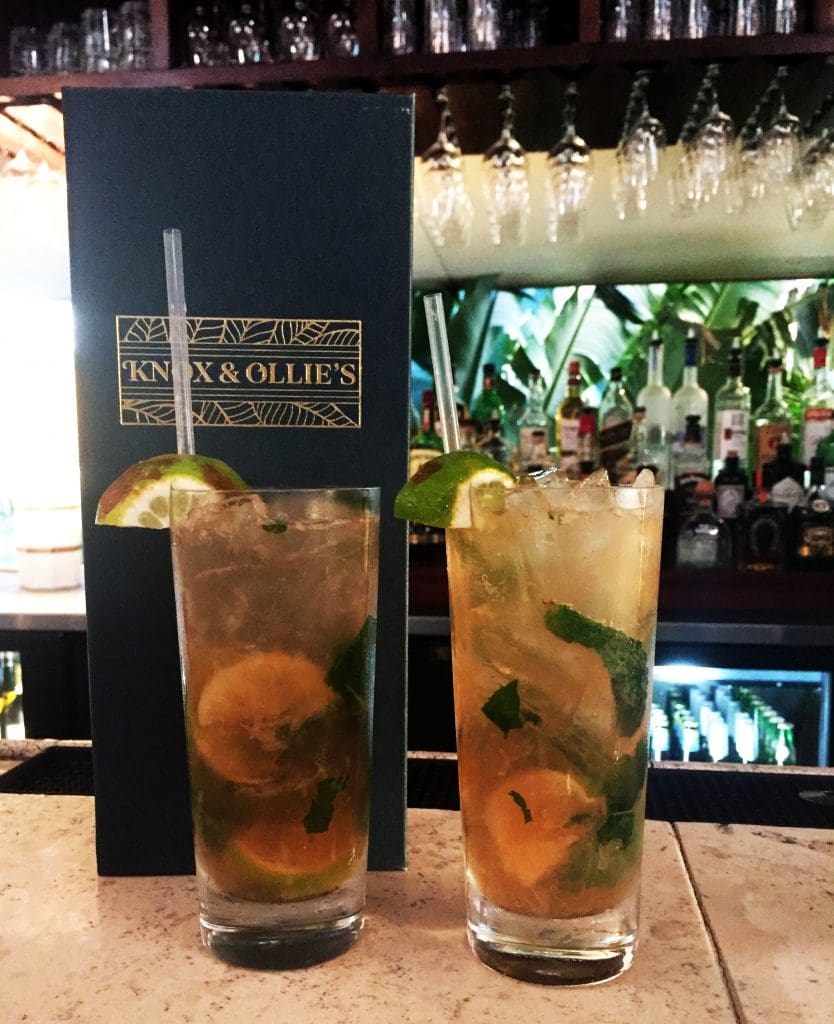 Now Summers runs the restaurant with her husband, David Stone, who is also the chef.  For the past ten years the couple owned a restaurant in Vieques but decided to move back to St. John so their children, whose names happen to be Knox and Ollie, could attend school here.
The move to the new restaurant began nearly a year ago and involved installing new kitchen equipment and updating the dining area.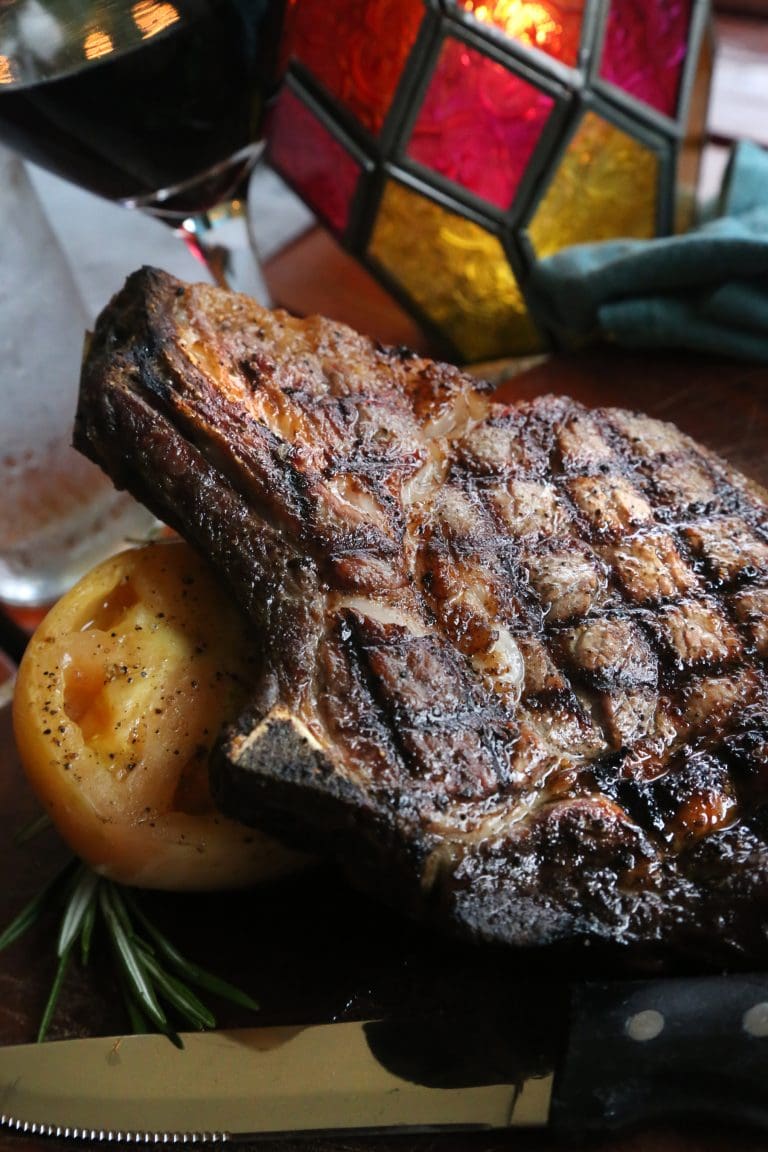 Summers describes the menu as "international, contemporary, and eclectic.  We're growing the menu.  We want to make sure we can execute it well," she said.
Prices at the restaurant are upscale, but Summers says the atmosphere is "island casual," and child friendly.  "I know how it is when you go out to dinner with young children," she said.  Knox and Ollie's is open nightly for dinner starting at 5:00 pm. They also have live music on Wednesday and Saturdays starting at 6:00 pm.
Last year, when restauranteur John Alvarado opened Sushi in Cruz Bay across from Woody's, he was disappointed to discover that not everyone loved raw fish as much as he did.  He's now rebranded the restaurant, added a wide selection of pan-Asian items to the menu, and renamed it Umami Bar.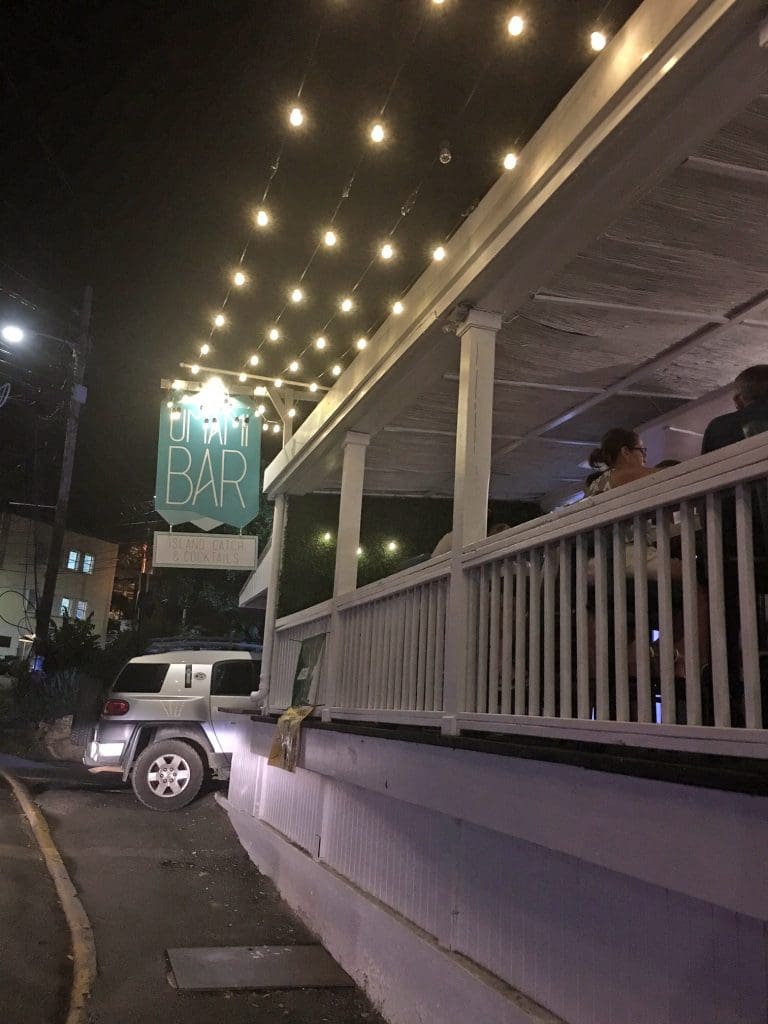 "We closed in September and reopened in time for the October 14 block party that is a fundraiser for the St. John Cancer Fund," said Alvarado.  (Proceeds from the night's work went to the St. John Cancer Fund).
Umami, named for a Japanese word that translates to "a pleasant savory taste," opens for Happy Hour at 3:00pm, seven days a week.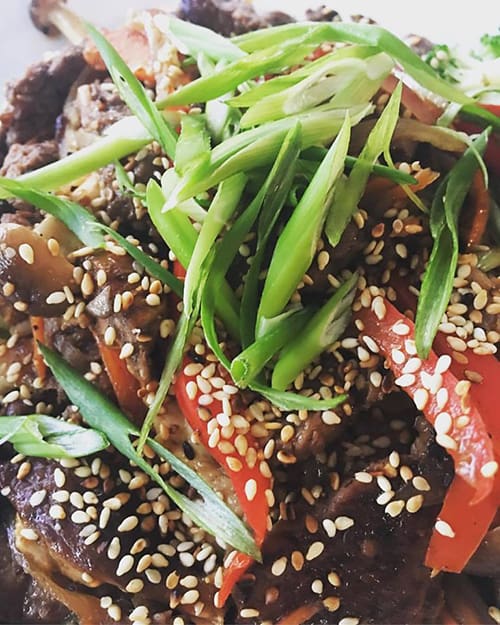 'The restaurant is owned by Alvarado and a number of others who also operate the bar Drink in Cruz Bay, and the Dog House pubs in Cruz Bay and St. Thomas.
The community of St. John was saddened to learn of the passing of Phil Hoffman, the proprietor of Margarita Phil's several months ago.  However, Charles Joseph, who cooks at the restaurant, said that Phil's widow, Helen, has decided to keep the restaurant running as before, and diners can find the Mexican specialties and famous drinks they've come to love.
We'd like to mention the opening of Parador Tamarindo, a casual, outdoor bar and eatery across from Candi's Barbecue that has become popular with the island's Spanish-speaking community.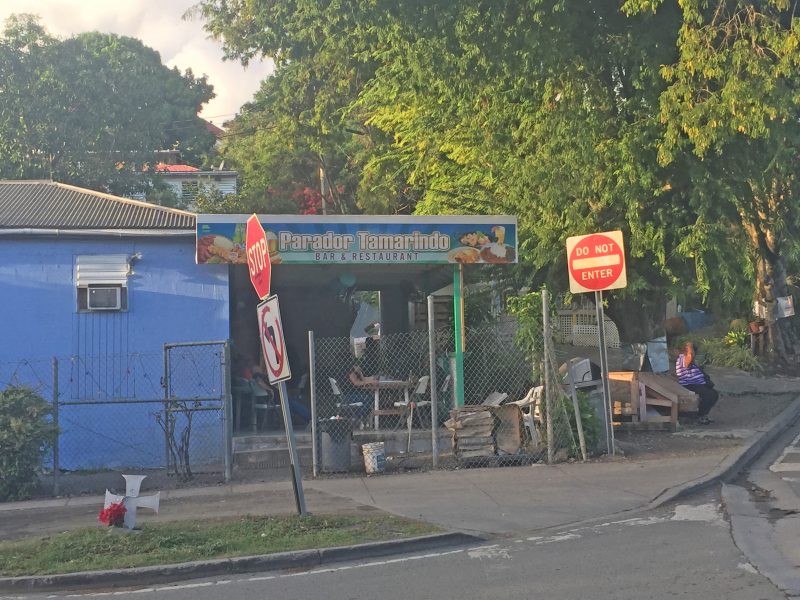 Finally, it's hard to determine whether Paul Tsakeres' Island Cork would best be categorized as a shop or a kind of gourmet deli, but since it will soon be serving food, we're including it in this section.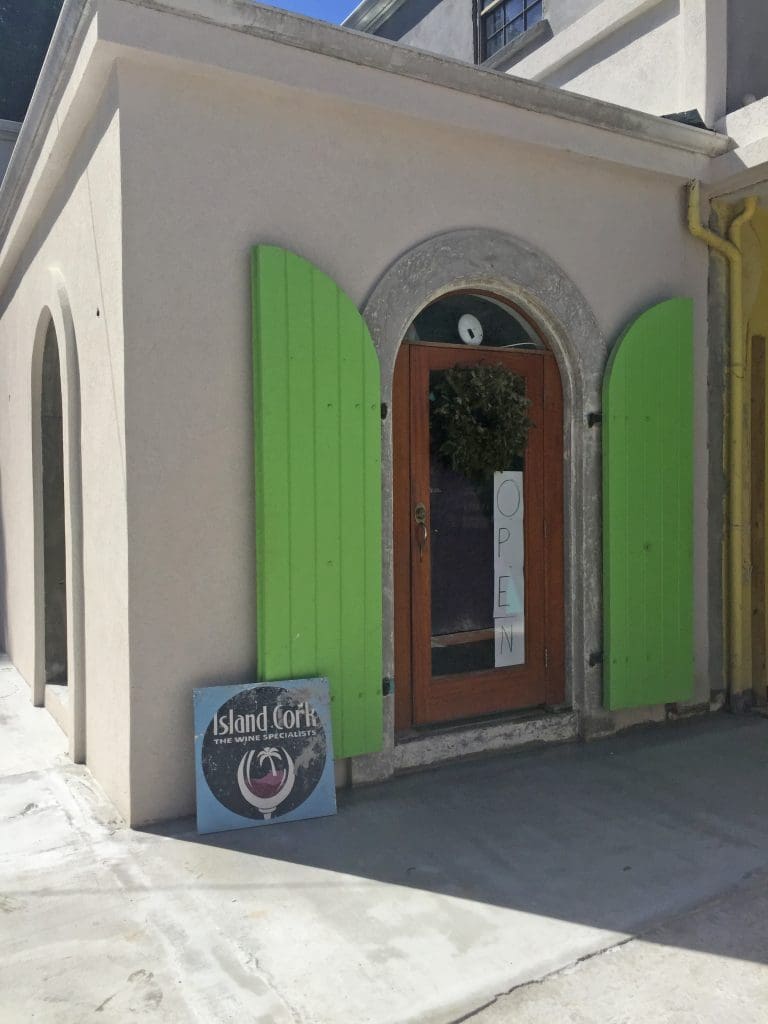 In its past location (upstairs at Mongoose Junction), Island Cork was primarily a wine shop.  But now that it's relocating to the ground floor in the corner of Wharfside Village across from the Catholic Church, Tsakeres plans to set up tables under a canopy and offer Mediterranean "light bites," and one or two lunch specials including lobster rolls and a roast-meat-of-the-day sandwich.
Of course, Tsakeres will still "do my part to get people to experiment and try new, delicious wines."  He offers a tasting bar with nine different wines a day to sample, and sell wines by the bottle, some for as low as $17.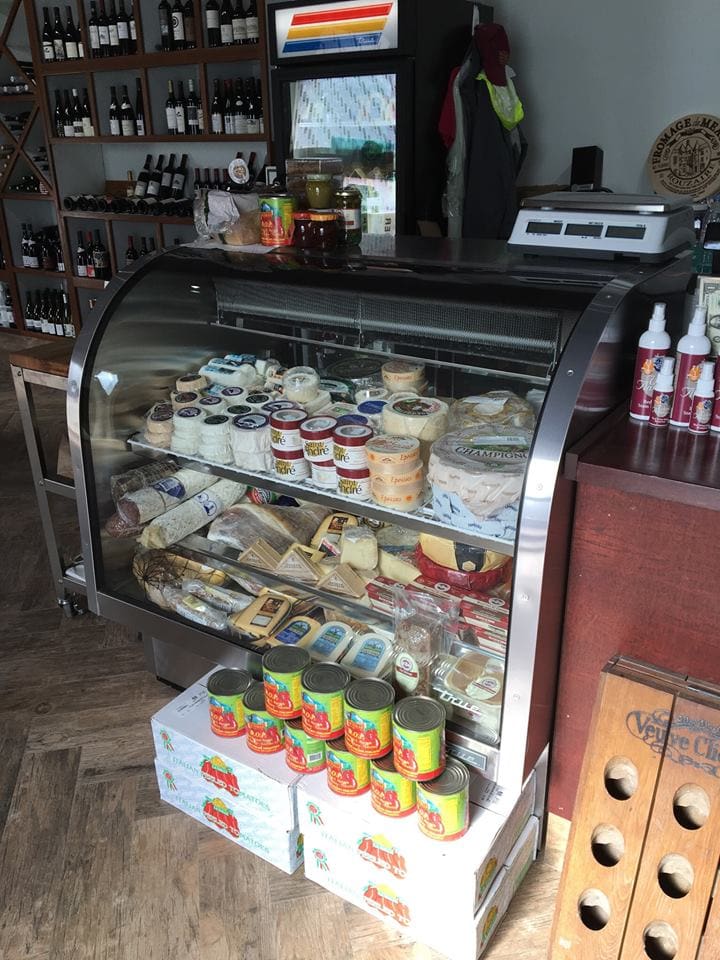 Tsakeres, who used to manage Starfish Gourmet Market, knows that people like to grab something tasty and head off to the beach, so he'll have some ready-to-go items, fresh coffee, and a selection of meats and cheeses.  And he promises that there will be three 20-minute parking spaces where customers can park for free.
Editor's Note: Coral Bay restaurants will be featured in the next installment.