Pictured above: The old Voyages building, now known as Isola, will be the location of a new restaurant in Coral Bay scheduled to open in January 2017.
As the Winter Season begins on St. John, it's time to take an overview of all the changes in the business community throughout the island.
Since the end of the summer, nearly two dozen restaurants and shops have opened, closed, or changed hands.   We at Tradewinds are doing our best to keep the list up to date, but chances are good that something new will have sprung up by the time you read this.
We're organizing this overview into several categories: restaurants, retail stores, watersports shops, and "other."  Here's the second installment.
PART 2: CORAL BAY RESTAURANTS
When Adie Hill took over Sweet Plantains in August, she decided to wipe its identity and bring it back as Skipper's Brit Pub.   British by birth (but now an American citizen), Hill's restaurant specializes in British pub food, such as steak-mushroom-Guinness pie, and bangers and mash (that's sausages and mashed potatoes to you Yanks).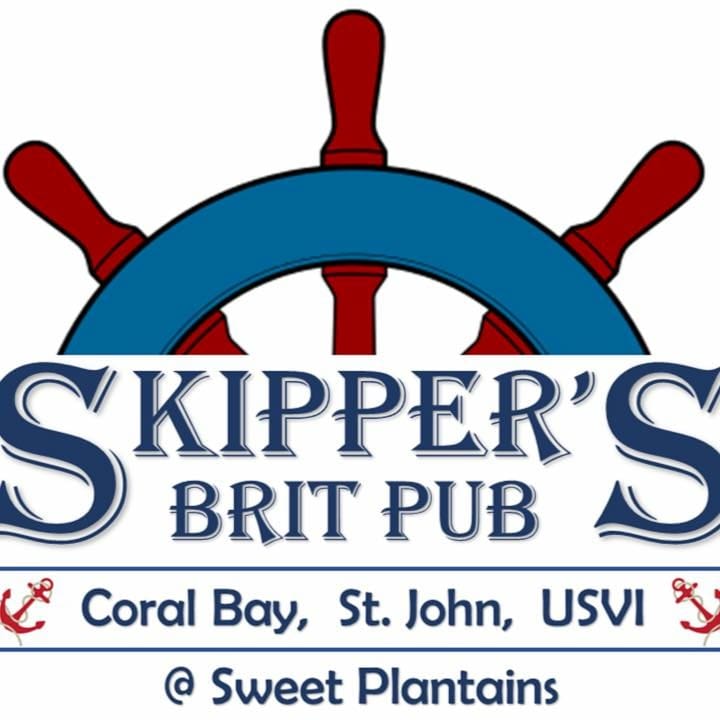 The menu still has some residue of its former incarnation.  "We still have curries, like tikka masala," said Hill, because, after all, British culture has been so influenced by the influx of people from South Asia. The restaurant is a family affair.  She and her husband Steve own it, while their daughter Rosie serves as general manager.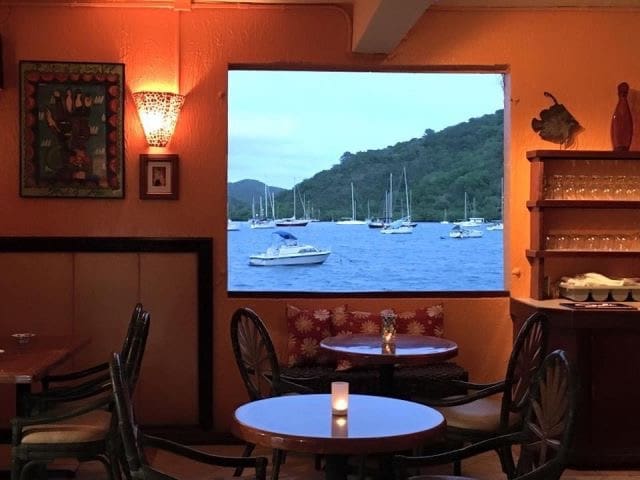 In keeping with the tradition of British pubs, Skipper's Brit Pub hosts a "Quiz Night" – here known as Trivia Night–where individuals or teams can compete in a trivia contest for prizes—usually gift cards for the restaurant. The fun begins at 7:00 pm on Thursdays. The pub has a selection of more than 60 rums and offers "rum flights"—a selection of samples to be sipped.
It won't open until January, but Bruce David has signed a lease to open a new restaurant in Isola, the building that once housed the restaurant Voyages. 
Wok on the Beach will feature contemporary Asian cuisine with dishes from Thailand, China, Japan, Nepal and Cambodia.  "We're going to offer take out service, so if you're driving down Centerline Road and want to pick up some Mongolian Beef, just call in and there you go."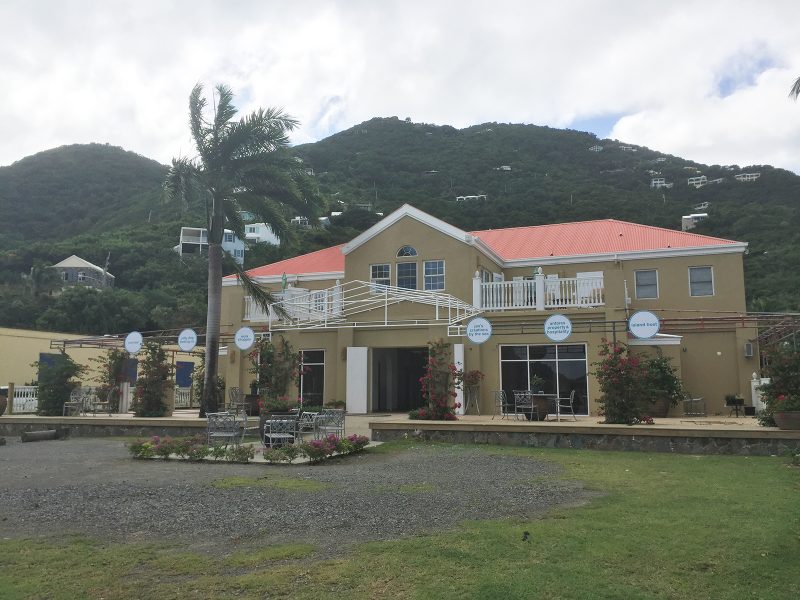 David has known Paul Sabers, the owner of Isola, for many years and was involved in several local restaurants, including Seychelles and Café Wahoo.
He has plans to build a deck and a fire pit, so diners can gather after dinner and admire the moon rising over Coral Bay.
Finally, for all of those who happily made trips to Vie's Snack Shack on the East End to eat her garlic chicken and johnny cake, know that Vie closed last summer and decided to stay shut permanently.  Now that truly marks the end of an era.
Editor's Note: Retail stores will be featured in the next installment.