Photos courtesy of Coral Bay Community Council.
The Coral Bay Carole Sing and Santa event — a tradition for several decades – was held Thursday night, December 22, at the old basketball court in Coral Bay.  Well over 100 people attended.
Neighborhood groups from Bordeaux, Eden, Southside and Upper Carolina sang joyous songs with the audience and there were several performance gifts shared by groups and  members of the community.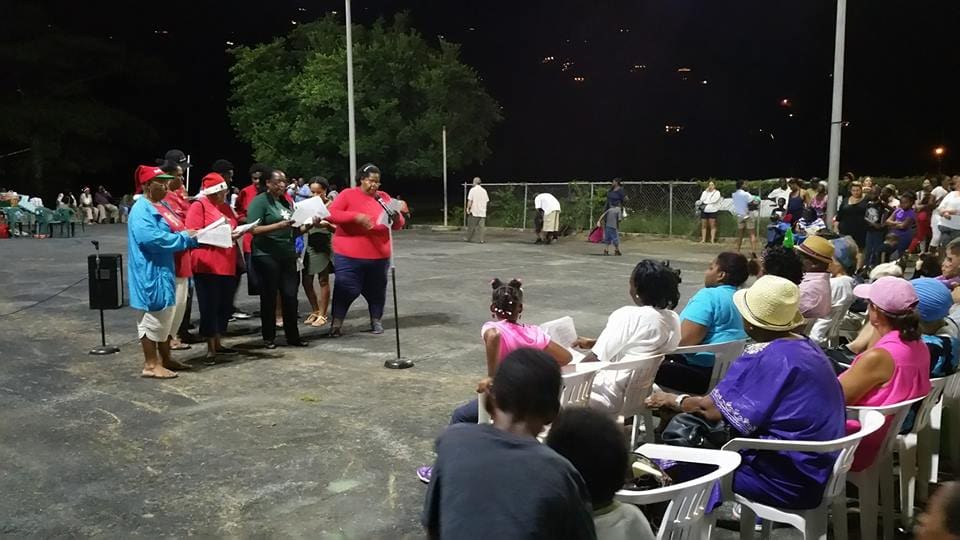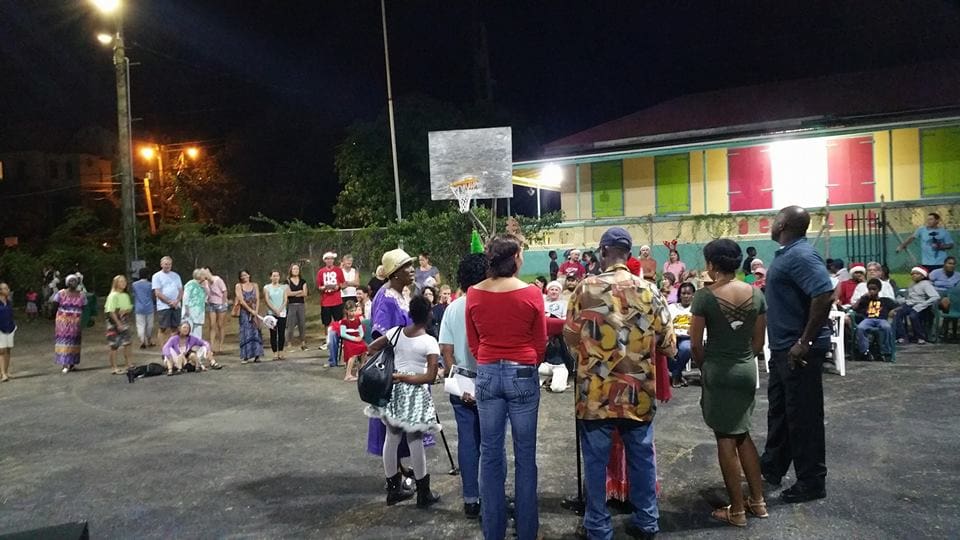 Alvis Christian, as he has for many years,  once again was the lead organizer and host of this event, pulling everyone together to enjoy the Holiday Season in Coral Bay.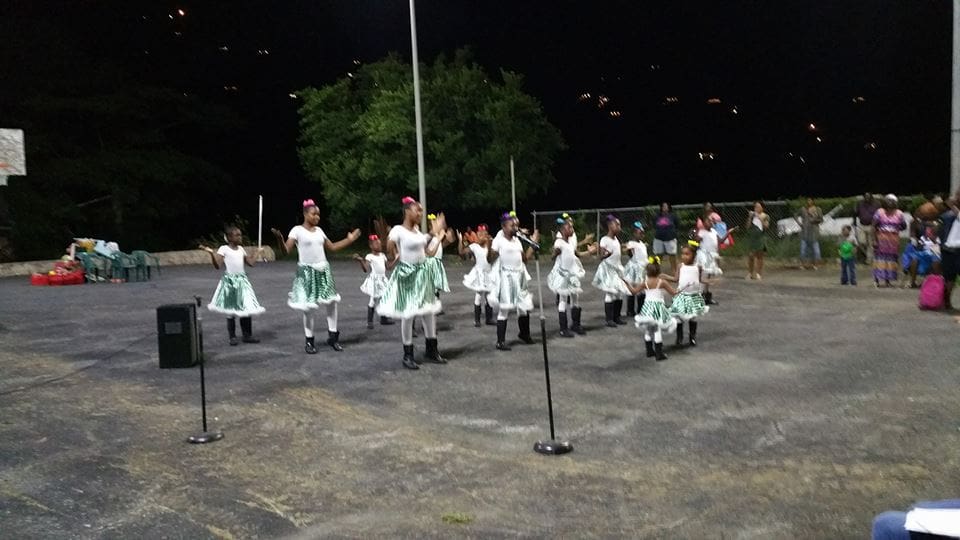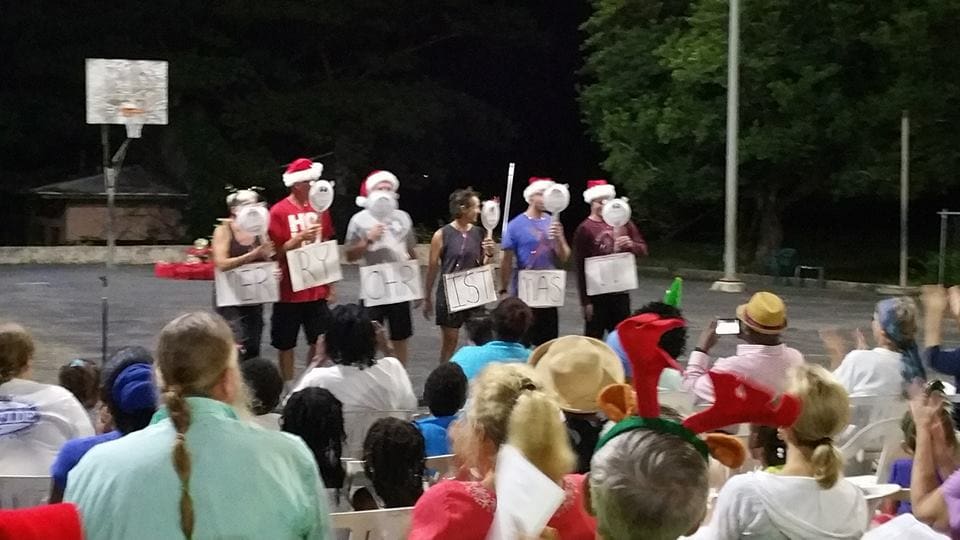 Santa came "in a big red truck" courtesy of the Coral Bay Fire Service. Gifts for the children were donated by Coral Bay Community Council members and all those who came to sing.  Public Works, Skinny Legs, Mumbo Jumbo, The Calvary Baptist Church, the Emmaus Moravian Church and a host of others contributed to making this annual joyous event the centerpiece of our Coral Bay Christmas season.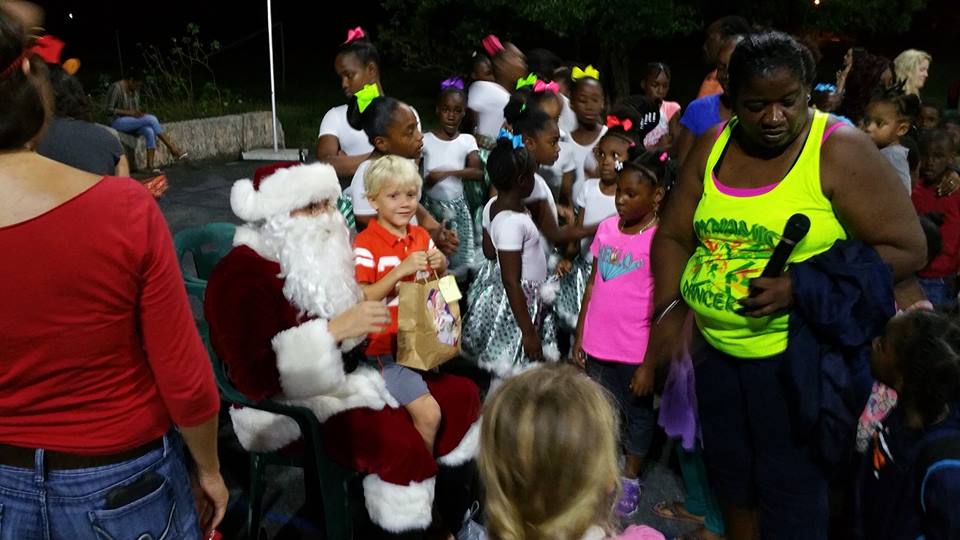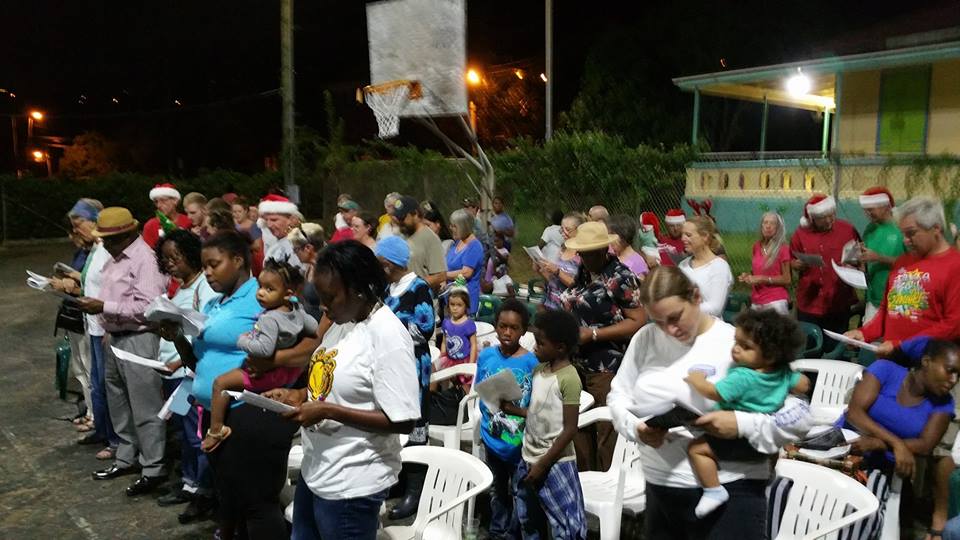 Thanks to all and Happy Holidays!
Press contacts:  Sharon Coldren of the Coral Bay Community Council at 340-513-4298 or Alvis Christian at 917-690-3070.