Every year for the past many  years, I've created a "light sculpture" to usher in the holidays. This year is no exception, as this year, Chanukah (Hanukkah) and Christmas fall on the same day.
For this unique event, I decided to build a Menorah. A contemporary Menorah. Eight red lights and one white, twelve feet long.
First, some fast history…
The original Menorah was made of gold and stood intact for more than 400 years, until the first temple in ancient Israel was destroyed in 586 B.C.E. The second temple stood for an additional 400 years until the Romans destroyed it in 70 B.C.E. The original with seven branches was replaced with eight (plus the "shamash", the helper), as it is today.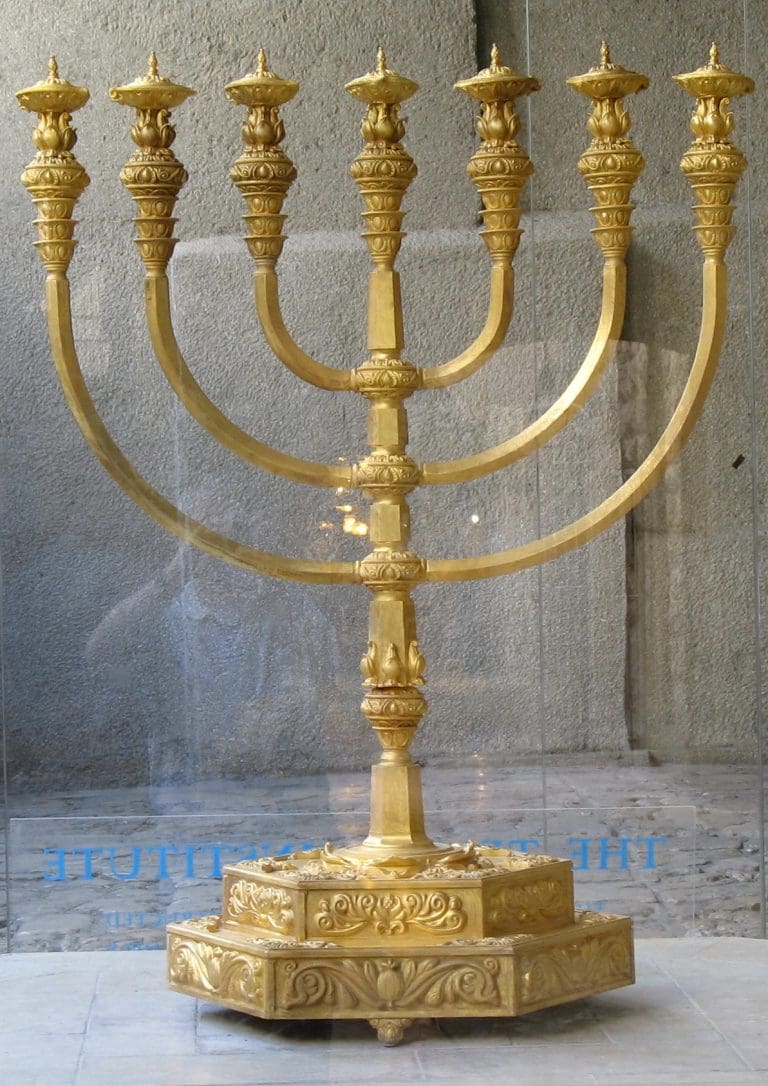 The Menorah is lit from right to left. Each night, for eight nights, a candle is lit using the helper to light it. The first night one, then two are lit, then three, etc.
This Menorah, the one I built for the holidays, uses LED's and multiple strings of Christmas lights for the helper.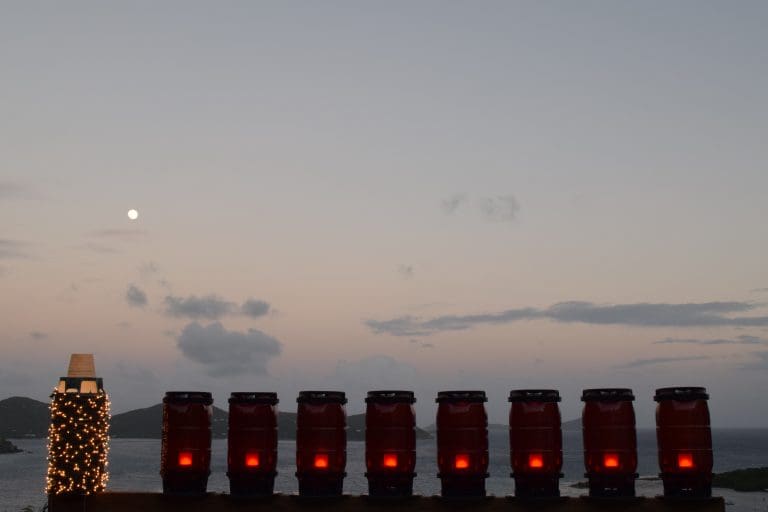 Taking artistic license, I decided to light it entirely, each night until after the New Year.
I see the contemporary Menorah as a cautionary tale, with the "helper" as a hope for a better tomorrow.
The history of the Menorah is readily available and is an interesting read. Wikipedia.com is just one place to go. There are many others…
I'd like to thank the "Tap Room" of St. John for the empty kegs they gave me.
Happy Holidays to all,
George and Laura Hollander