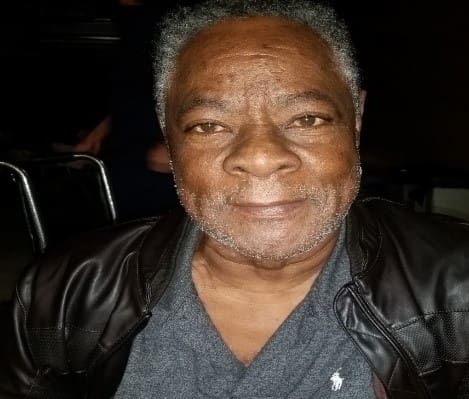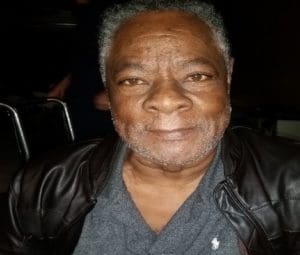 It is with deep sorrow and love that the family announces that Charles Denton Brathwaite, better known as "Perry," passed away on Dec. 10, 2021, in Florida. Charles was a dedicated employee for the Department of Public Works and served many members of the community for over 40 years.
He was preceded in death by his mother, Ida Abednego-Christopher; his father Eldrige Brathwaite; son, Keino Brathwaite; brothers: Norris Christopher Brathwaite and Justin Brathwaite: and sisters: Cecily Brathwaite and Dora Christopher.
He survived by his wife, Molinda Hodge-Brathwaite; children: Khareed Brathwaite and Keinah Brathwaite; grandchildren: Khamari and Khamani Brathwaite; sisters: Beulah Hill, Marilyn Christopher, Earla Christopher-Thomas and Erminie Brathwaite-Lanclos; brothers: Ariel Brathwaite, Vernal Brathwaite and Donald Brathwaite; and aunts: Leanda Brathwaite-George, Alvera Brathwaite-Phillip-Shaw and Frederica Graneau.
He is also survived by nieces: Jenica Edwards, Kyanna Richardson, Latoya Edwards, Sgt. Janet Turnbull Martin, Ritzia Turnbull-Smith, Germarie Turnbull, Charlene Martin,  Kerry-Anne George-Charles, Evelina Lanclos, Ivena Hill, Kim Williams, Kim Christopher, Alicia Thomas, Berecia Christopher, Latrice Lanclos, Ebony Brathwaite, Eboni Brathwaite, Latoya Brathwaite, Desha Brathwaite, Sheverne Brathwaite, Chenelle Brathwaite, Unique Brathwaite, Tiffany Brathwaite, Berenice Brathwaite, Khadija Brathwaite, Makeba Brathwaite, Shanturah Brathwaite, Lahtora Brathwaite, Ina Brathwaite, Passion Charles, K'lani Brathwaite, Shanna Brathwaite, Machelle Brathwaite, Beverly Leslie and Zazelita Brathwaite.
Other survivors include nephews: Kojo Brathwaite, Omari Brathwaite, Dornald Brathwaite Jr., Elroy Lanclos Jr., Kareem Christopher-Brathwaite, Shayne Brathwaite, Elroy Baljah Thomas, Liston Hodge, Patrick Hill, Aron Hill, Justin Brathwaite Jr., Vincent Christopher, 'Fuddy' Christopher, Perry Christopher, Winston Christopher, Victor Brathwaite, Ariel Brathwaite Jr., Damahi Brathwaite, Daquan Brathwaite, Dyredk Brathwaite, Shawn Brathwaite, Greg Brathwaite and Vernal Brathwaite Jr.; and his best friends: Lowell Amory, better known as 'Ashes,' Allegra Callwood and Dalton Turnbull.
The viewings will be held from 4-6 p.m., Friday, Jan. 7, 2022, at Turnbull's Funeral Home and from 9-10 a.m., Saturday, Jan. 8, at Westley Methodist Church. The funeral service will be held at 10 a.m., Saturday, Jan.. 8, at Westley Methodist Church in Tutu.
Funeral arrangements are under the care of Turnbull's Funeral Home and Crematory Services.
http://www.turnbullsfuneralvi.com/
All COVID-19 protocols will be observed.