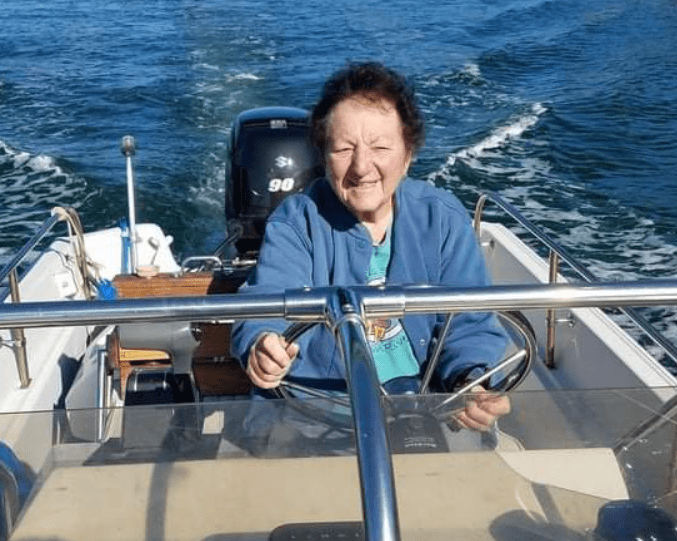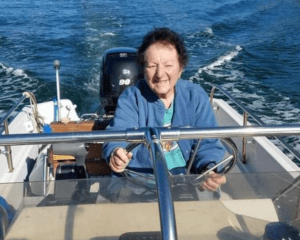 Charlotte (Sawyer) Lacey, 88, of Gloucester, Mass., wife of the late Dr. Hamer Lacey, passed away peacefully on Sunday evening, Sept. 12, at Kaplan Family Hospice House in Danvers, Mass.
She was born in Lynn, Mass., on March 23, 1933, daughter of the late Alan and Ruth (Anthony) Sawyer, and is predeceased by her brothers, Alan Jr. and Paul, both ordained Unitarian Universalist ministers.
A graduate of Northfield Academy in Northfield, Mass., she received her bachelor's degree in education from Goddard College and a master's degree in education from Tufts University.
Charlotte lived in New England most of her life but spent 25 years living and teaching on St. John, USVI, where she happily took her daily afterschool swim in the Caribbean Sea. She enjoyed traveling all around the world, particularly later in life with Hamer after they found each other during a meeting at the Gloucester Unitarian Universalist Church.
She was a talented amateur musician and could be heard playing her harp or singing in the church choir. An avid knitter, all of Charlotte's children, grandchildren and great-grandchildren wore a sweater or two from her needles.
Charlotte was very involved in the civil rights movement, attending the 1963 March on Washington with her young family, and could be found at anti-war protests from the 1960s up through 2000s.
She is survived by her children: Tasha Balsom and her husband, David, of Concord, Mass., Lisa Conley of New Mexico, Nancy Liburd (Anna Fisher) of St. John, Karl P. Fish and his companion Andi Cocito of Gloucester; eight grandchildren and five great-grandchildren.
In keeping with her wishes, there will be no services at this time.
In lieu of flowers, contributions may be made in the name of Charlotte Sawyer Lacey to the Gloucester Unitarian Universalist Church, https://www.gloucesteruu.org
Arrangements are by Greely Funeral Home 212 Washington St., Gloucester, Mass. For online condolences, please visit http://www.greely-funeralhome.com