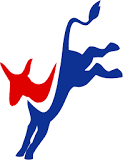 In an official statement on behalf of the Democratic Party of the Virgin Islands, State Chairman Cecil R. Benjamin noted that the actions of our Senate Majority Leader Marvin Blyden relative to his handling of his contracting the COVID-19 virus were totally irresponsible, inexcusable and unacceptable.
While we are sympathetic with his contracting the disease, as officials and leaders of government, we are expected to be more responsible. We must maintain proper standards and set appropriate examples in accordance with our Democratic national, state and local policies. It is our responsibility to ensure all protocols, management, restrictions, mass-vaccine mandates and advocacy of this deadly pandemic that has claimed millions of lives around the world, in the United States and here in the Virgin Islands.
The senator has apologized and expressed regrets and has made it clear it was not intended to be malicious. However, it is the responsibility of the Legislature and other relevant authorities to impose pertinent forms of reasonable sanctions against Senator Blyden after a thorough investigation of this selfish and careless action that has put countless individuals at deadly risk.
The Democratic Party of the Virgin Islands continues to strongly support and advocate our national and territorial COVID-19 pandemic policies which are saving lives and keeping us safe.
We emphatically, categorically and unapologetically condemn Senator Blyden and others who willfully violate these standards and implore them to do better going forward because nothing is more important currently than the safety, health, security, and well-being of our people. Therefore, let's go forward together with truth and fairness while creating new and better opportunities for all.
The Democratic Party of the Virgin Islands