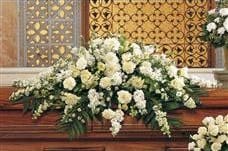 The family of the late Cheikh Alphonso Hunt is saddened to announce his passing on Oct. 10.
He is preceded in death by his mother, Lenise Isaac-Hunt; and godparent, Lauritz Acoy.
He is survived by his father, Sylvester Hunt; daughter, Ka'myra Nevaeh Hunt; sister, Camisha Lynch; brother, Leon Hunt; godparents: Chrystalia Bastian, Pamela Fortune, Chris Webster and Antoinette Lenhardt; aunts: Josephine Wiltshire, Debra, Magda, Dawn, Margaret, Tisser Bruce, Helen Leiser, Yvonne Mason-James, Janet Mason, Anna J. Lindo, Georgette Mason and Loretta Jean-Charles; and uncles: Feda, Wayne (Malo), Samuel (Malik) Bruce, Linton Wiltshire Sr., John Fought, Winston Nurse Sr., Moody Mason, Carlton, Freeston, Fabian Hunt, Gregg, Ronald and Stanley Isaac.
He is also survived by his great uncle, Vincent Urgent Sr. (Esther);and cousins: Raumond and Edward Stevens, Shirlene Jones, Oneal Doward, Malikisha, Khalilah, Linton Jr., Jhasiim, Oprah, Omar, Omara, Takisha, KMandi, Marisela, Twana, Gizell, Angel, Angela, Thamoiyah, Tasheem, Roselle, Jah Amon, Jah Zion, Jah'Nyra, Jah Ilet, Irea, Ramses, Somali, Shanai, Khadisha, Reisha, Shenique, Andre, Maliko, Halima, Danica, Sasha, Kimo, Caroline, Najeem, N'Quon, NJoa, Michael, N'Quisha, Pam, Lyn, Kim, Ruby, Josie, Patsy, Jamal, Dennis, Louise,
More surviving cousins are: Melvin Jr., Marsha, Cleve, Karen Stout, Dale, La Quoy, Jabari, Stevie, Roshan, Clyde, Cyde, Monique, Akeem, Winston A. Nurse Jr., Dean A. Nurse Sr., John F. Nurse Sr., Wade E. Nurse, Suzanne M. Nurse- Hylton, Minicia Nurse, Winston Nurse III, Dean A. Nurse Jr., John F. Nurse Jr., Elijah A. Nurse, Jadon Nurse, Jeremiah Nurse, Anique Leonard, Altine Burdon, Tyarra N. Hylton, Taylor C. Hylton, Stacey Kelsick, Sydnee Mason, Latronia Mason, Reiya Mason, Nadine Lyken.
More cousins are Natasha Sealey, Toyana Mason, Cheneiqua Hunt, Karen Hunt, Amarette Leiser, Geon Leiser, Rachel Lake, Francene Shepherd, Jurgon Leiser, Jamarie Hunt, Derien Tuit, Shandoll Hunt, Glen Miller, Trevor A. James, Elvis B. James, Stephen M. James Sr., Bill Mason, Matthew Mason, Keithroy Mason, Terrance Mason, Doil Weston, Denriah Nurse and Johnaton A.J. Nurse.
Other survivors include special families and friends : the Corneluis, Johannes Mason, Gordon, Rissing, Goodridge, Knight, Benjamin, Prince, Isaac Messer and Hecker families, Gladys Walters and family, Mae Louse McIntosh family, Sheila Gotha and family, Audrey Johnson and family, Sandra Isaac and family, Jacqueline Fawkes and family, Sharon Williams and family, Carol George and family, Kwanza Martinez, Zach Barton, Valentin Richardson, Leander McIntosh, Kathy Ritter, Ismael Gonzalez, Jahmahree Daniel, Hilari Ortiz, Kwame Allen ( Deceased), Mama Kemba and the Kaza family and Shandrika Riggins; as well as other family members and friends too numerous to mention.
A viewing will be held from 3-5 p.m., Thursday, Nov. 4, at Divine Chapel, 129 Peters Rest, Christiansted, St. Croix.
A second viewing will be held at 9:30 a.m. followed by funeral services at 10:30 a.m., Friday, Nov. 5, at St. Patrick's Catholic Church in Frederiksted. Interment will be at Frederiksted Cemetery.
Due to government mandates, all guests are required to wear face masks and social distance will be practiced at the viewing, church and cemetery.