To encourage family conversations around children's mental health and well-being, the Virgin Islands Children Museum (VICM), in partnership with the Maternal Child Health (MCH) – Project LAUNCH Program, is distributing their fifth At Home Discovery Kit since the global pandemic began.
This At Home Discovery Kit is designed to help recipients support their children's physical, social, emotional, cognitive and behavioral well-being with an invitation to "Spring Into Measuring Your Mental Health."
Mental Health Awareness Month is recognized in May; however, this kit aims to encourage parents to continue the conversation with kids about these important topics throughout the year.
The kit was curated for ages 2 to 8, but all children are invited to increase their understanding of units and measurements in a way that allows families to have fun together. Kids will gain a frame of reference that is always with them by taking length measurements of their own body, creating planters from items inside the home to grow their own food-bearing plants, and tracking both the growth of their plant and their mental health.
[adrotate group="6"]
"As the territory continues to endure the effects of COVID-19 within our community, we are encouraged to remain steadfast and creative in our delivery of engaging activities for children and families" said Project LAUNCH Program Manager Sakile Braithwaite-Hall.
The goal of the Project LAUNCH (Linking Actions for Unmet Needs in Children's Health) Program, under the Maternal Child Health Division at the V.I. Department of Health, is to support a deeper attention to children's mental health and emotional well-being.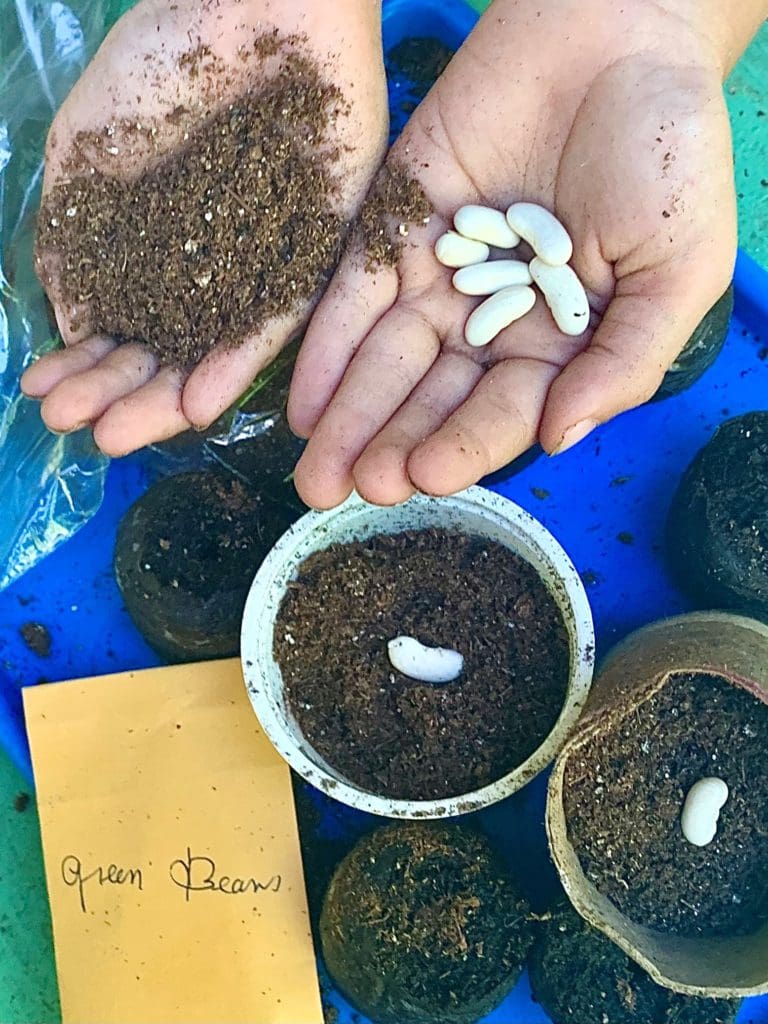 This kit includes school supplies and a colorful 12-page activity booklet with options for independent discovery as well as the opportunity to interact with a parent, adult and/or guardian to support engagement and learning. Games and guides to emergency preparedness are also included to get children involved in planning for a natural disaster.
The book encourages open communication about extreme events which can help children express their emotions and be mentally prepared for difficult times.
"We were excited to collaborate with the Department of Health to have an even greater impact on the community and to encourage more family engagement and life-long learning," said Chantel Hoheb, museum director.
Here are some tips to keep your children engaged while they're learning.
– Check-in with the kids in your care regularly by asking open-ended questions.
– Share your feelings with them and ask them what emotions they experienced during their day or as you work on projects together.
– Also, remember conversations do not always have to be verbal! Take opportunities to encourage children to draw pictures, use objects that represent how they feel, or find a book/story theme they can connect with.
This is the largest disbursement of VICM Discovery Kits to date with 2,000 kits available for territory-wide distribution beginning the last week of August. Kits will be delivered to families through partners such as the Boys & Girls Clubs of St. Thomas/St. John Inc., Catholic Charities of the Virgin Islands St. Thomas/St. John/St. Croix, Department of Health MCH Clinics, Head Start and Human Services St. Thomas/St. Croix, and the Salvation Army. Visitors to the VI Children's Museum can also pick up their free discovery kit while supplies last.
This kit was made possible through the Virgin Islands Children's Museum's partnership with The V.I. Department of Health Maternal Child Health Division Project LAUNCH Program, USVI Department of Agriculture, Storm Strong VI, Dr. Adam Parr of the University of the Virgin Islands, the Children and Youth Task Force, and through generous donations from the public via the ongoing GlobalGiving.org fundraising initiative: At Home Discovery Kits for VI Families (47832).
For more information on the Project LAUNCH Program at the Maternal Child Health Division, use the link provided to join the mailing list or visit their Facebook Page at USVI Project LAUNCH Program.
The Virgin Islands Children's Museum is currently open for scheduled visits between Tuesday and Thursday, during which family and friend groups can come and play together privately for 1½ hour blocks of time. Book a visit at www.vichildrensmuseum.org/book-online. Fridays, Saturdays and Sundays are open days at the museum when bookings are not required from 10 a.m. to 5p.m.