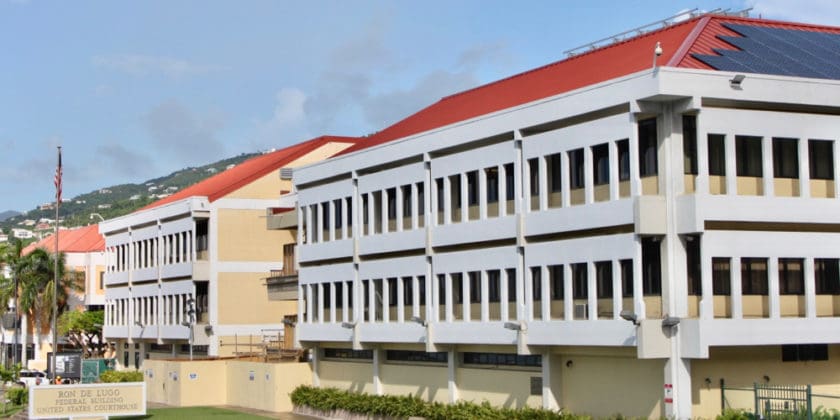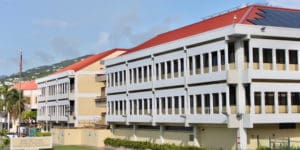 Administrator of Courts, Regina Petersen, advises the public and members of the Virgin Islands Bar Association, that the temporary emergency measures implemented at all judicial branch facilities that previously went into effect at midnight, Aug. 2, will expire at 11:59 p.m. on Monday, Sept. 6, and will be replaced effective midnight, Tuesday, Sept. 7, with the new measures outlined in Supreme Court Administrative Order No. 2021-0013.
In summary, all proceedings in the Supreme Court of the Virgin Islands as well as proceedings before the Board on Professional Responsibility, the Commission on Judicial Conduct, the Board on the Unauthorized Practice of Law, the Committee of Bar Examiners and the Office of Disciplinary Counsel may be held in-person with the approval of the chief justice.
All proceedings in the Superior Court of the Virgin Islands, excluding jury trials, may be held in-person, subject to the approval of the presiding judge in consultation with the administrator of courts. It is further noted that all proceedings already scheduled for a remote hearing as of the effective date of the order will remain set for a remote hearing until and unless otherwise directed by the presiding judicial officer.
All judicial officers, court boards, commissions and committees retain the discretion to schedule any matter, other than a jury trial, for a remote hearing, and are strongly encouraged to do so.
Additionally, please note that the stay on in-person jury trials shall be lifted effective Oct. 4. Such trials shall be on staggered schedules coordinated and approved by the presiding judge with the assistance of the administrative judge and the clerk of the Superior Court so as to minimize the number of individuals congregating in judicial branch facilities.
For more information, contact:
Regina Petersen, Administrator of Courts
Judicial Branch of the Virgin Islands
P.O. Box 590
St. Thomas, U.S. Virgin Islands 00804
Fax: (340) 774‐2258  TTY: 774-2237