From the Virgin Islands National Park [hr gap="1″]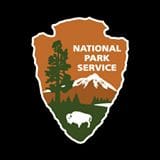 The Cinnamon Bay Campground is closed for the season, and will reopen under the management of Redwood Parks Company on November 1st, 2016. Parking and beach access will continue, but electrical, water, and other upgrades will result in the the closure of many facilities. Water will be shut off beginning September 6th while cisterns are cleaned and re-sealed. Bathrooms will be closed and showers will not be available, but temporary toilets will be placed near the bathhouse next to the beach entrance. Caneel Bay Resort (the previous concessionaire) is upgrading the electrical system. Beginning October 1st, Redwood Parks Company will start improvements to the restaurant and tent sites.
Trash pickup will be limited during this time, so please, take away with you anything you bring in. Pack it in, pack it out! Visit www.nps.gov/viis/learn/news/newsreleases.htm or their Facebook page for your park news.
[adrotate group="6"]