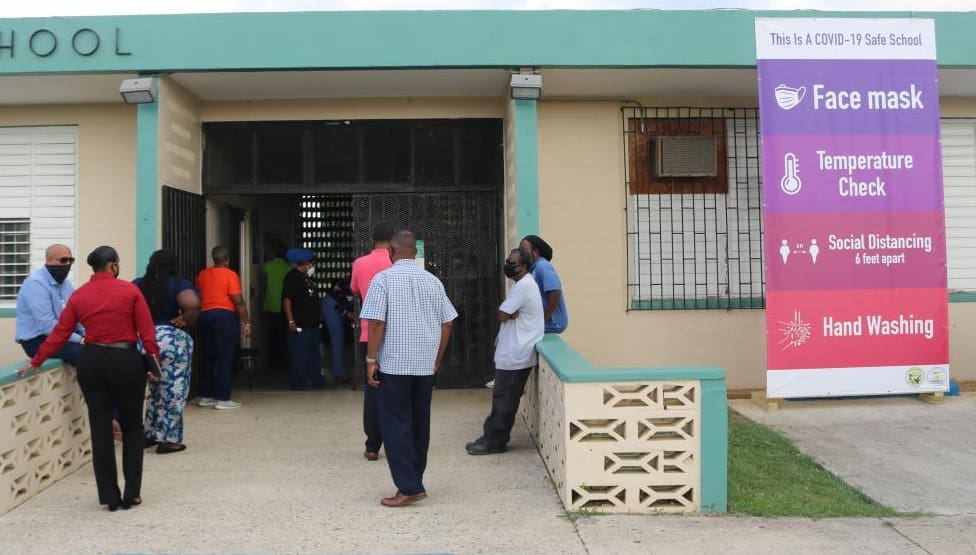 Claude O. Markoe Elementary School on St. Croix will be closed to in-person learning beginning Monday due to COVID-19 exposure impacting several classrooms, the Education Department announced in a news release Sunday evening.
All in-person classes will revert to virtual learning until further notice, the Education Department said.
As part of the department's COVID-19 protocols, the COVID-19 Taskforce and the Health Department were notified and have begun contact tracing, the release stated.
Meal distribution will also be suspended at the Claude O. Markoe campus during the closure; however, families may pick up breakfast and lunch at the Arthur A. Richards modular campus from 9:30 a.m. to 11 a.m., Monday through Friday, the department said.
[adrotate group="6"]
The affected areas of the campus will be thoroughly sanitized using CDC-approved products before the school reopens to in-person learning.
Education officials remind employees that if they are sick, they must remain at home and seek guidance from the Health Department or a private healthcare provider. If anyone within a household has tested positive for COVID-19 or has COVID-19-related symptoms, children in that household should not attend in-person classes. All members of the household must remain in quarantine until negative COVID-19 test results are received or all members have been cleared by the Health Department.
To knowingly expose others to COVID-19 is punishable by fines and imprisonment.
In other school news, Juanita Gardine K-8 School on St. Croix will begin a half-day schedule on Monday for students in grades K-3 attending in-person classes due to elevated classroom temperatures this time of year, the Education Department said.
In-person classes will be held from 8:15 a.m. to 12:10 p.m., Monday through Friday, with the remainder of the school day conducted virtually, the department said. Students will continue to receive breakfast and lunch while on campus.
The school's faculty, staff, parents, and students were informed of the new schedule last week.
St. Croix District Insular Superintendent Carlos McGregor said the decision to shorten the in-person school day at Gardine was made in the best interests of students and staff, according to a news release issued over the weekend.
"We have met with the unions and are committed to ensuring that our teachers and students have optimal classroom environments in which to teach and learn," McGregor said. "While classrooms have natural air ventilation through their windows and doors, the added COVID-19 safety requirements of facial masks and desk shields have contributed to higher-than-normal indoor temperatures in classrooms that do not yet have air conditioning."
The installation of air conditioning units is planned for all Gardine classrooms thanks to the federal Education Stabilization Fund (CARES Act II). Special education self-contained students are not affected, as air conditioning units were previously installed in those classrooms.
The half-day schedule will remain in effect through the remainder of the first semester, which ends on Dec. 23.