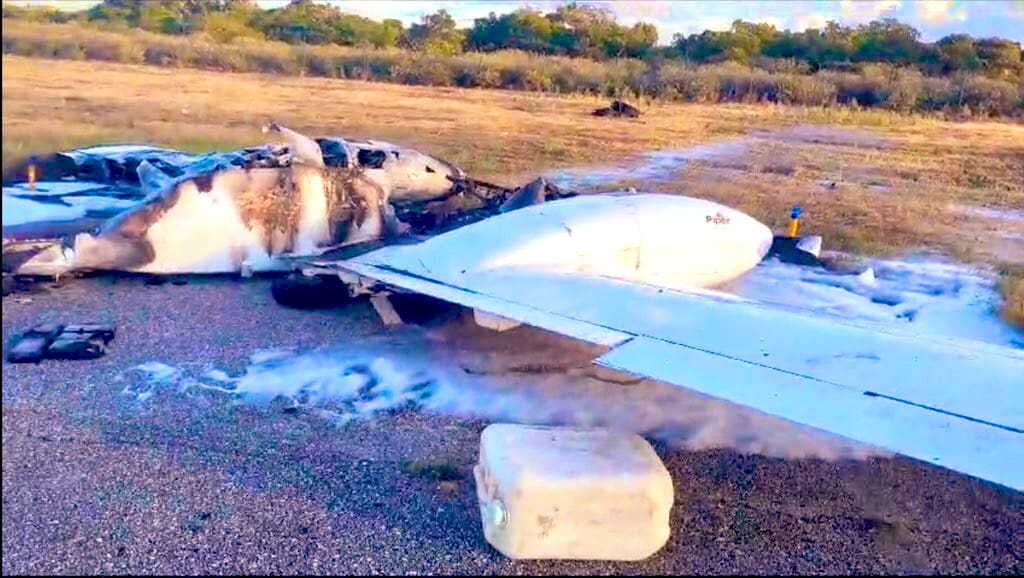 A small aircraft laden with nearly 35 kilograms of cocaine crash-landed on Anegada over the weekend, officials confirmed Tuesday.
U.S. Customs and Border Protection agents and the Royal British Virgin Islands Police Force tracked the plane as it headed north toward the remote island, according to a social media post by John Priddy, director of CBP's Southeastern Air and Marine Operations.
The plane crashed while attempting to land without lights on the relatively flat and sparsely developed island.
While U.S. officials confirmed the crash Tuesday, they deferred further comment to the BVI police, which did not respond to repeated email and phone requests for details — such as injuries or death of passengers or the pilot, where the flight originated, the type of aircraft, the reason for the crash, and where on the island the plane crashed. Officials with the Department of Civil Aviation also did not respond to email and telephone requests for information.