Crucian Joanne McDougal Patterson made national news on Atlanta News First TV station in early September. The psychiatric nurse practitioner created the first-ever psychiatric mobile home mental health clinic in Georgia.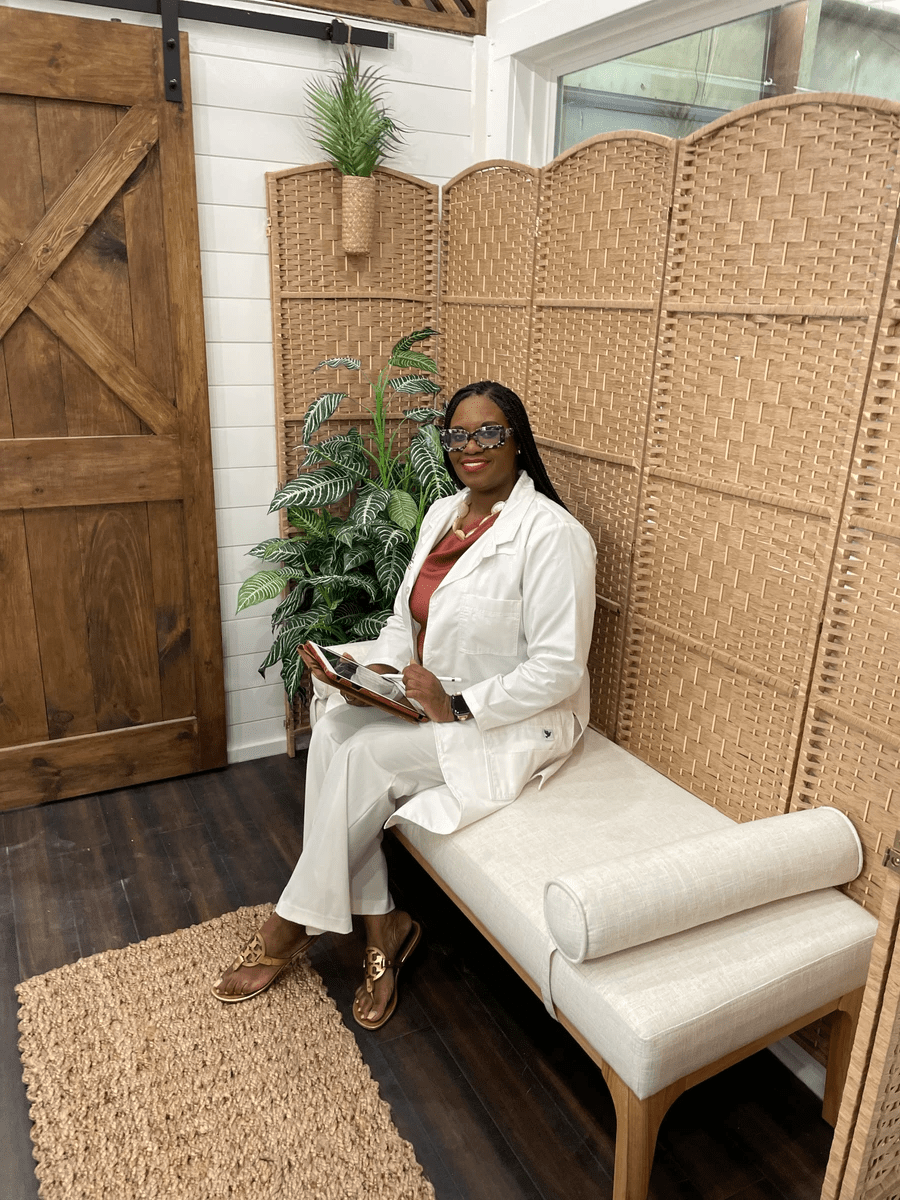 Dr. Joanne has been practicing since 2016 with patients ranging in age from six to 55 years.
Fast forward to COVID: the patient load surged through the pandemic, Dr. Joanne said. "In our need to seek a different way to see patients, we had to go virtual. We had to create a space where patients would feel comfortable to seek mental health care."
Dr. Joanne began to think, "When we go back to seeing patients in person, how do I make this a warm and friendly environment so they can continue the process."
What if…"I transitioned a tiny home on wheels into a clinic where it could be decorated and offered a warm setting reminiscent of a home. It must be comfortable – particularly for women and children to receive specialized treatment."
And the first mobile tiny homepsychiatric mental clinic* was born. "Not just in Georgia – ever," Dr. Joanne said.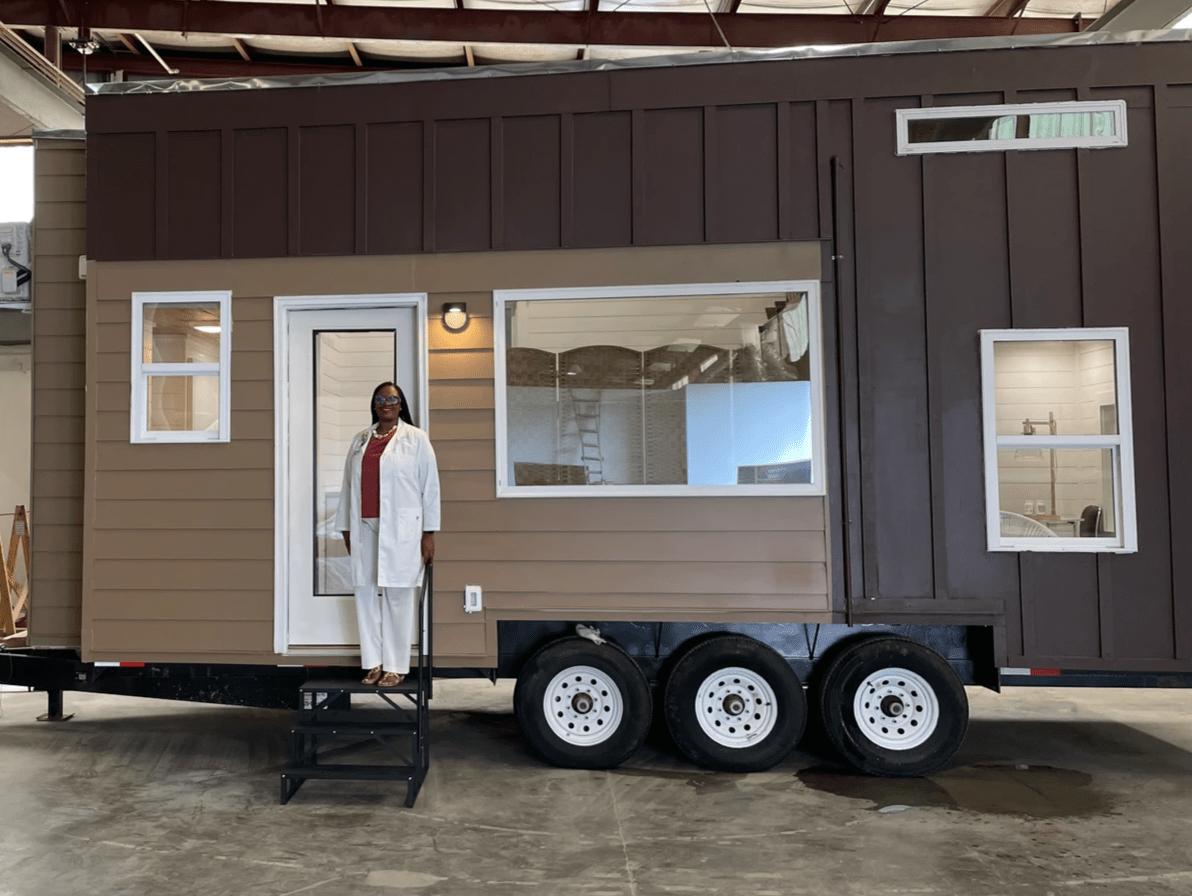 "Mental health is a specialty where there is more high touch to provide. It's not an exam on a table. There is mainly a chair and a comfortable sofa," she said.
Dr. Joanne looked for a builder who provided certification standards that had to be met. The tiny clinic on wheels will go live by the end of September with a driver. Dr. Joanne will learn how to drive it, as she's a hands-on person about everything in her practice, she said.
"We will be working with schools where mothers will not have to disrupt their day, leave their job, sign their children out of school, go to the provider, and drop their children back home."
"The goal is to work with schools in Gwinnett and Dekalb counties in Georgia and transition to other counties in Georgia, as well," Dr. Joanne said. 
The tiny clinic will be parked in close proximity to the schools. Children will be seen for their appointments. Mothers can log in virtually because a parent must be present, whether virtually or in person. When the appointment is completed, the student can go back to class.
There are plans to work within strip malls or other places of that nature. It will be similar to what is seen now with the blood donation buses, where a person can go onto the bus and donate blood. The tiny clinic would mimic that concept, Dr. Joanne said.
The tiny clinic has a waiting room and a second room for testing. There are two lofts that are not utilized but are available for storage. There's also a bathroom.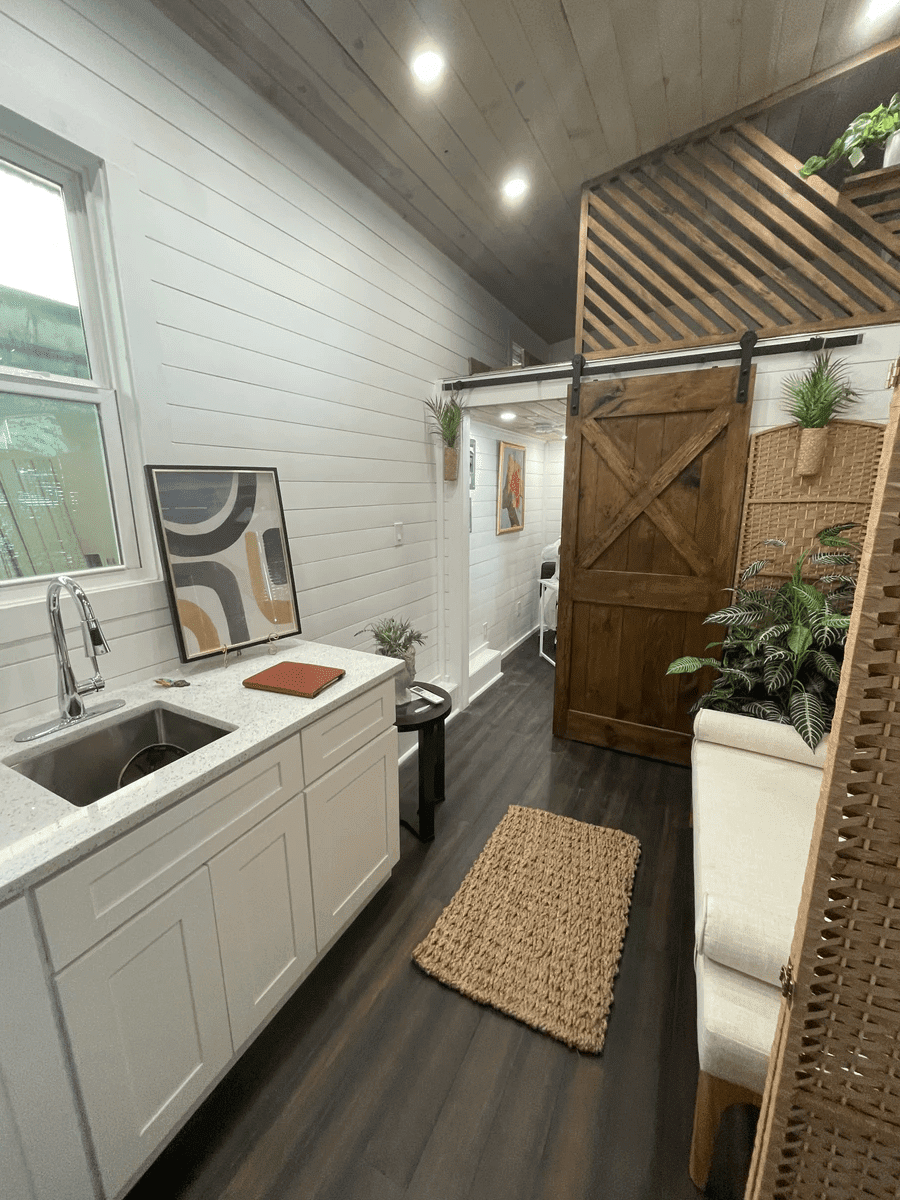 Dr. Joanne said, "I feel we have to do things differently to cease the stigma as it relates to mental health. The patient does not want to feel they're in a scary place. There is the need to bring something to the patient that is comfortable, more culturally appropriate, and accessible to patients here in Georgia."
Dr. Joanne's concept was created to ensure there's a sensibility for all, including the underserved. "You will get patients who are not on a bus route, or they're in rural areas where there are not very many providers to begin with," she said. "The mobile health clinic can come right to the patient's door."
"It's tough when people ask me why I am not servicing the community where I was born and raised. Full practice authority for advanced practice nurses would narrow the provider gap in the territory – especially as it relates to psychiatry. Not to mention, I would be offering culturally appropriate care, which is so important. Knowing the unwritten/unspoken cultural rules and how our people want to be treated is key," Dr. Joanne said.
"The bottleneck is that the USVI does not grant advanced practice nurses full practice authority [FPA]. Advanced practice nurses require a collaborative physician in order to practice in the USVI. With the scarcity of psychiatrists in the territory, it has been difficult to bring my practice back home. I practice in FPA states on the mainland, which allows me to reach as many patients as possible and to practice to the fullest extent of my education and licensure. As a psychiatric nurse practitioner, I am licensed in Maryland, Washington DC, Georgia, Nevada, and Florida," she said.
There are patients who do not prefer the medicine route and have chosen the more holistic approach for their mental health. Their choices empower these individuals to take care of themselves with their purchases of those supplements. Dr. Joanne created a Mental Wellness Herbal Apothecary that treats mental health disorders holistically.
"I work with these patients in treating them with the supplements, guiding them, and following up with them to ensure they're doing well. I look at the individual and customize what that treatment plan should look like. I do not treat a lot of geriatric psychiatric patients because that is a sub-special category," Dr. Joanne said. 
As a holistic nurse consultant, Dr. Joanne can see patients on St. Croix using her RN license.
The Releaf Boutique is Dr. Joanne's mental wellness herbal supplement line. As a licensed USVI registered nurse and entrepreneur, it was important for her to find a way to serve from afar. The supplements can be purchased at the website below.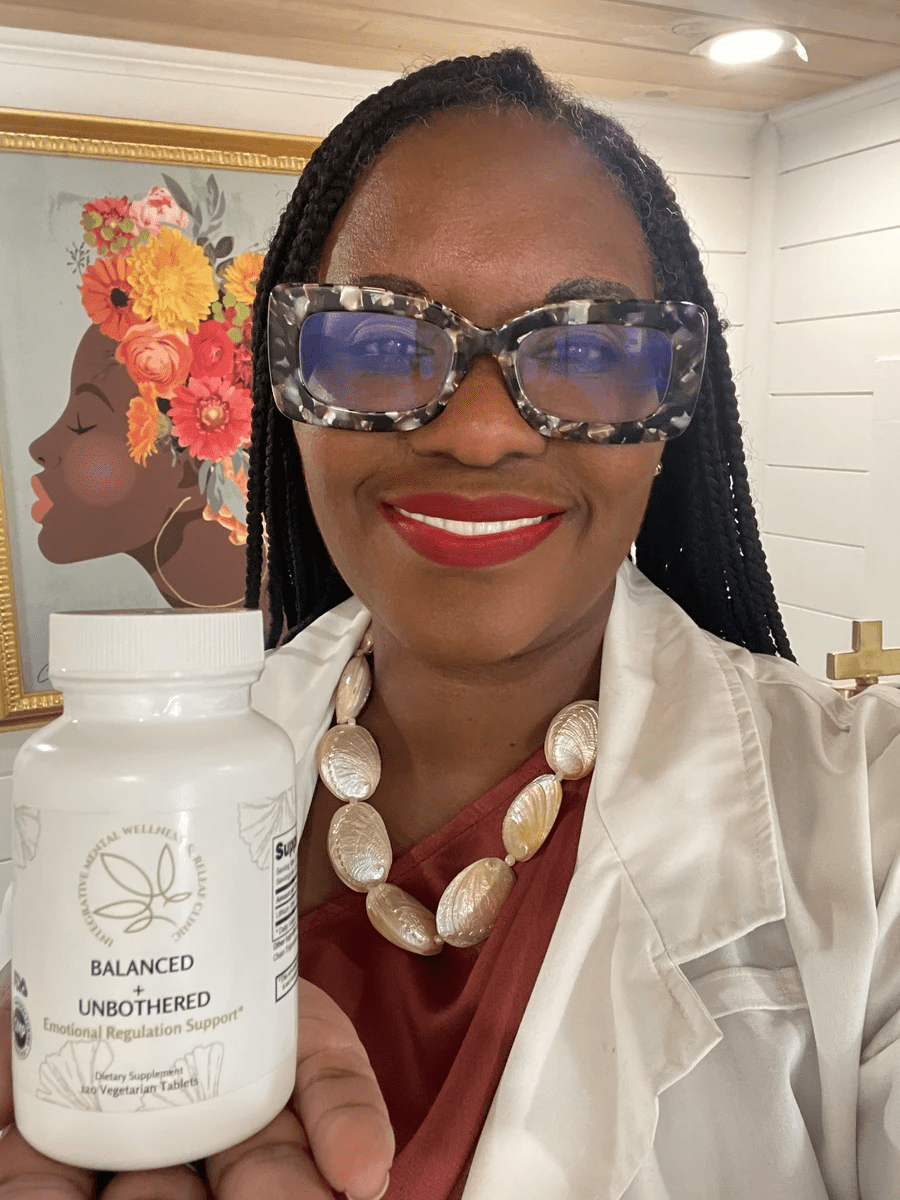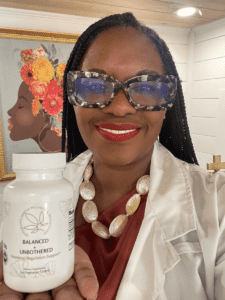 Dr. Joanne said, "Medication is the last on my list. Nutrition is in the high percentage when there are deficiencies. Nutrition, herbal supplements, culinary medicine, somatic therapy – all of that is involved in the holistic treatment route – not just psychiatry. I am doing my part in offering different avenues in treating mental health." 
For more information:
mentalwellnessreleaf.com/releaf-boutique
@drjoannepsychiatry
drjoannepsychiatry.com
*Video republished with permission from Atlanta News First