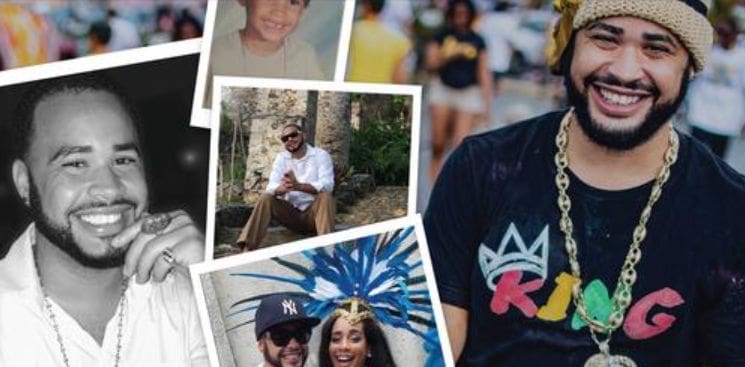 There's funding to be accessed through Cancer Support VI, yes, but for so many that are battling a diagnosis or devoting their lives to caring for a loved one, what becomes more important are the resources – being able to pick up the phone and ask for help – that the organization offers.
For Chloe Rosey, who spent two years as caregiver to her fiancé Bobby James, those resources were a lifeline before and after the couple left St. Thomas for Orlando in search of proper care. The two were engaged in November 2018 and it was only a few months later that James was diagnosed with stomach cancer.
"We didn't really know what stage it was in, but it was severe," Rosey shared in a recent interview with the Source. "We knew we had to get off island soon to get more information." Within two weeks of the diagnosis, they moved, with Rosey quitting her job and James going on short-term leave. Had the level of care needed been available on island, the couple would have stayed, but as Rosey explained, "stomach cancer is more often seen in the elderly – it's only in the last 20 years that we've been seeing it in younger people. It's either genetic, or the luck of the draw, and we needed to get the best possible services and tests."
At the time, James was only 34.
In advance of the move, Rosey reached out to Cancer Support VI Executive Director Barb Michaud, who had helped support Rosey's grandfather after his cancer diagnosis a few years prior. She asked for information about different facilities in Florida – somewhat nearby – and the couple settled on the Moffitt Cancer Center about a half hour from Orlando.
"Cancer Support VI, not only did they provide directions and assistance on where to go, but they helped us look at health insurance and narrow down the facilities. They were able to kind of guide us to apply for the financial support, which gave us enough to get to Orlando, get groceries in the fridge – it give us the push to get up there and sometimes that's all people really need," Rosey said.
Since its inception in 2005, the organization has helped more than 2,500 cancer patients with funds for medical treatment, and Rosey said it was comforting knowing that the lines for communication were "always open." Not only could they reapply for funding the next year, but "any support we needed we could always call," she said.
After a clear evaluation, they moved back home in September of 2020, where James' cancer returned with ferocity. He died a few months later, in January of 2021, and Rosey teamed up with Cancer Support VI to honor his life and legacy with a Colors of Cancer Campaign that, in its first year, helped raised about $70,000 with help from Baker Magras Marshall Sterling, who offered to match up to $25,000 in donations.
The campaign continues this year, with Baker Magras Marshall Sterling offering to match up to $5,000 in donations – but time is running out. Launched in May, the campaign runs through June 30 and has so far raised half of the match.
"A lot of Virgin Islanders don't know and a lot of us need to know about their services," Rosey said of the organization and its efforts. "It's really important that they be able to continue raising awareness and offering support."
To donate click here.