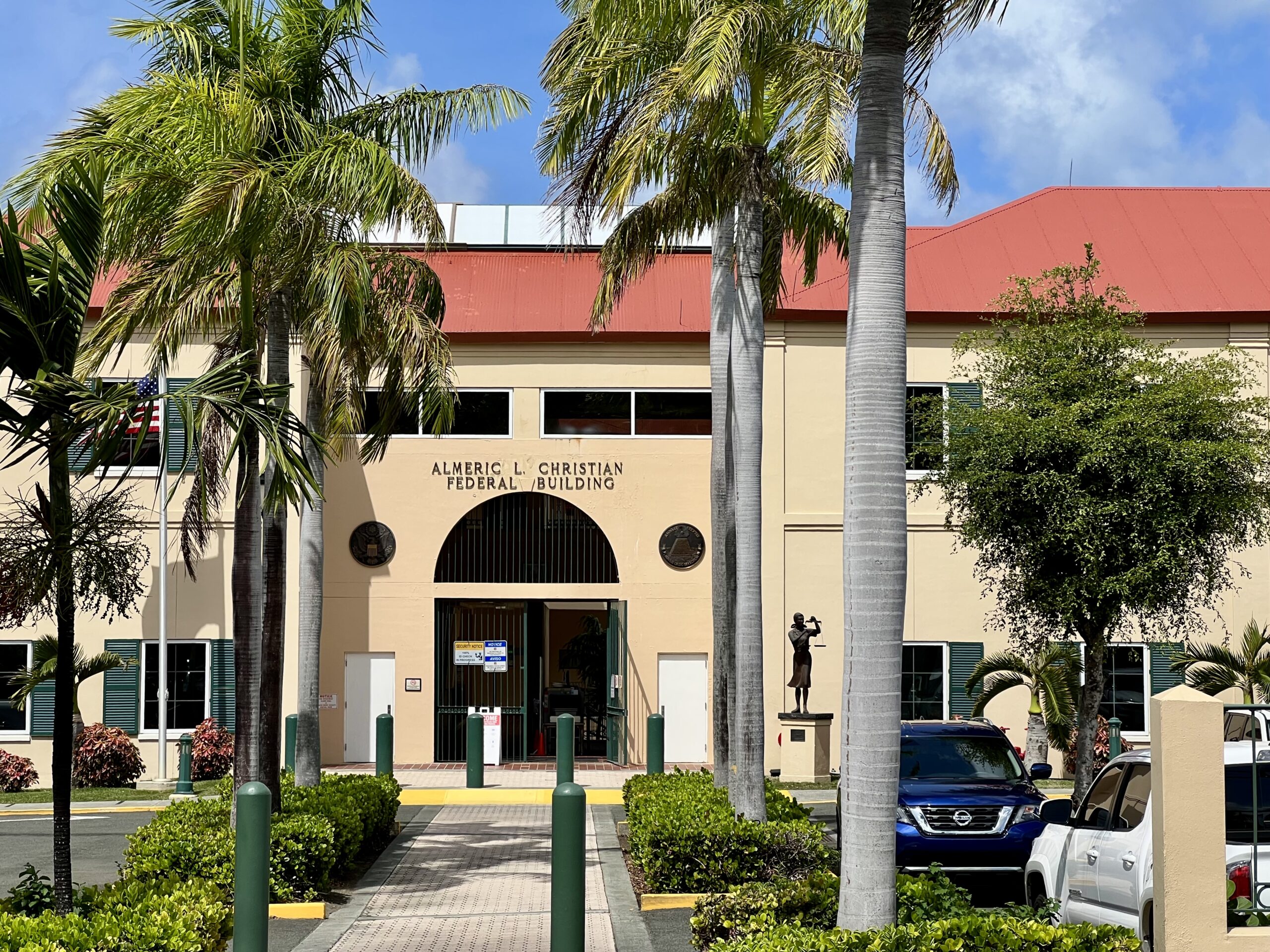 After a series of delays, the sentencing date for a former Casino Control Commission contractor convicted of accepting stolen government money has been set for early August. A new schedule was set in a court order issued Wednesday by the chief judge of U.S. District Court in the Virgin Islands.
Stephanie Barnes was found guilty of criminal conspiracy, receiving stolen government funds and filing false tax returns. She was prosecuted along with former Casino Control Commission Director Violet Anne Golden. Golden pleaded guilty to theft of government funds and failing to file income tax returns in January 2020 and was later sentenced to 24 months in prison.
Barnes chose to take her chances at trial and was found guilty in December. Prosecutors said Barnes became involved in a conspiracy by agreeing to accept a contract to conduct seminars on gambling addiction when she had no relevant credentials or experience to do the work.
Golden was taken into custody in January 2020 and was sentenced to serve 24 months in prison on Aug. 14, 2020. A sentencing date for Barnes was set and rescheduled after her trial; the most recent date was May 31.
After co-defendant Golden completed her prison term in September 2021, she appeared as a witness for the government and testified against Barnes at trial.
But on June 14, Barnes filed a motion asking that the judge who presided over her trial step down and that she be granted a new trial. In an 18-page filing, Barnes' attorneys said Chief District Court Judge Robert Molloy was incapable of being impartial. The details that followed in the filing where characterized by the prosecutor in the case as an attempt by Barnes "to manufacture a conflict of interest."
The defendant claimed Molloy's family had close ties to Golden's family and that the judge allowed witnesses appearing at trial to disparage her character. Barnes also claimed that one of the judge's relatives had been romantically involved with a relative of hers and that their relationship had become abusive.
Barnes also accused the judge of "outrageous behavioral manipulation" by asking jurors as they returned from a midday break if they enjoyed the lunch that was provided by the court.
As Molloy issued an order denying the motion on Wednesday, he said Barnes' attorney cited the wrong statute to make part of the claim. He also addressed the allegations made under another statute, spelling out the conditions under which a judge should recuse themselves from a case.
In addition to denying the motion to recuse, his court order directed legal teams involved in the case to submit pre-sentencing briefs by Aug. 1 – eight weeks past the previous June 30 deadline. The order set the sentencing hearing to take place 9 a.m., Aug. 8 at the Almeric Christian Federal Courthouse on St. Croix.
Molloy said that section of the law describing criteria for a judge's recusal, "does not call upon judges to perform the impossible – to disqualify themselves based on facts they do not know." The allegations made by Barnes in her motion came as unsworn statements and without supporting evidence, and could not be accepted as fact, he said.
" … The allegations are an amalgam of speculation and innuendo, based upon layers and layers of gossip," the judge said.