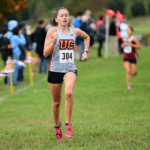 Rachel Conhoff opened her Cross-Country season with the Ursinus College women's cross-country team at the Shippensburg Piper Alumni/XC Challenge on Sept. 2. Conhoff completed the 4K race in 15:40 with a 6th place finish and 1st place for her team.
Her next race will be the Dutchmen Invitational at Union Canal Tunnel Park in Lebanon, Penn.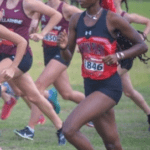 Mikaela Smith, who is using her COVID-19 makeup year to compete one final year for Austin Peay State University, started her Cross-Country season at the Belmont Opener at the Percy Warner's Park Vaughn's Creek Cross Country course.
Smith ran the 5K distance in 20:44.08 placing 35th overall and 2nd on her team.
Her next race will be Sept. 17 at the ASUN Pre-Conference cross country race in Huntsville, Ala.