I recently had an opportunity to participate in a presentation about the state of the birds on St. John, along with Elaine Estern and Phyllis Benton. It was held at the National Park Visitors Center, and was sponsored by the Friends of the VI National Park. They had organized two earlier events on post-hurricane conditions, one on the state of St. John's reefs and the second on the island's trees.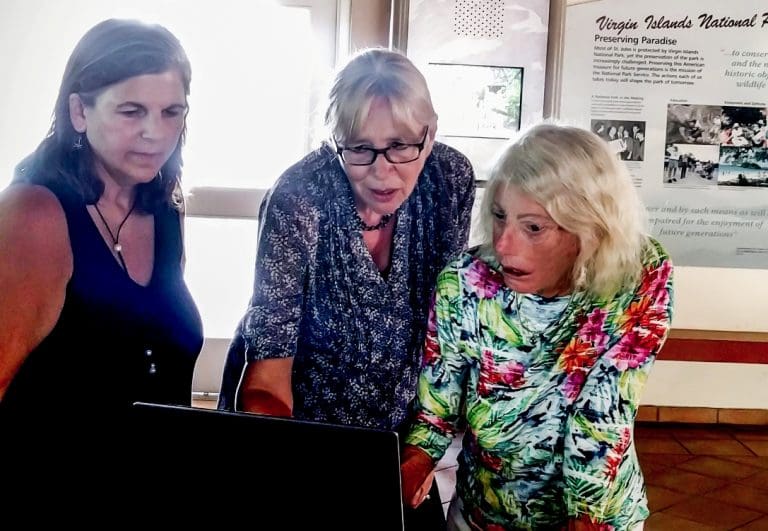 The Friends had just completed the restoration of the boardwalk at Francis Bay, and the Audubon Society had made a financial contribution to that work because it is an important bird watching location. So it was a bit of a celebration of that as well.
Elaine began by describing the desperation of the birds around Frank Bay immediately after Hurricane Irma, when everything was mashed up and there was very little food available for them. She poured sugar out along her window ledge to feed the ravenous bananaquits, and was also approached by a hungry moorhen from the Frank Bay pond. Meanwhile a yellow-crowned night heron with an injured foot looked over the devastation.
Phyllis Benton then spoke about her efforts to organize the annual Audubon Society Christmas Bird Count under very challenging circumstances. Most people still had no phone or internet access, and travel was difficult. An unexpected cell signal allowed Phyllis to connect with the president of the local Audubon Society, and with Laurel Brannick from the National Park Service who usually organized the count – she was temporarily relocated to New York due to the storms. Phyllis was able to email bird count forms to some birders, and handed out others to people she saw in person.
On December 23, 26 people participated in the count – a terrific turnout. For many, a focus on birds was a welcome relief from post-hurricane clean up. Though the overall bird numbers were very low, 52 individual species were counted.
I was off-island until March, and was very interested in seeing how the birds were doing when I returned. For several years I have been going on the Friday morning bird walks at Francis Bay with Laurel Brannick, learning about St. John birds. Some friends asked me to take them birding so we made several trips to Francis Bay to see what we could find. It is a great place to look because there are different types of habitats to look in – including a large freshwater pond behind the beach, as well as upland woods and mangrove wetlands.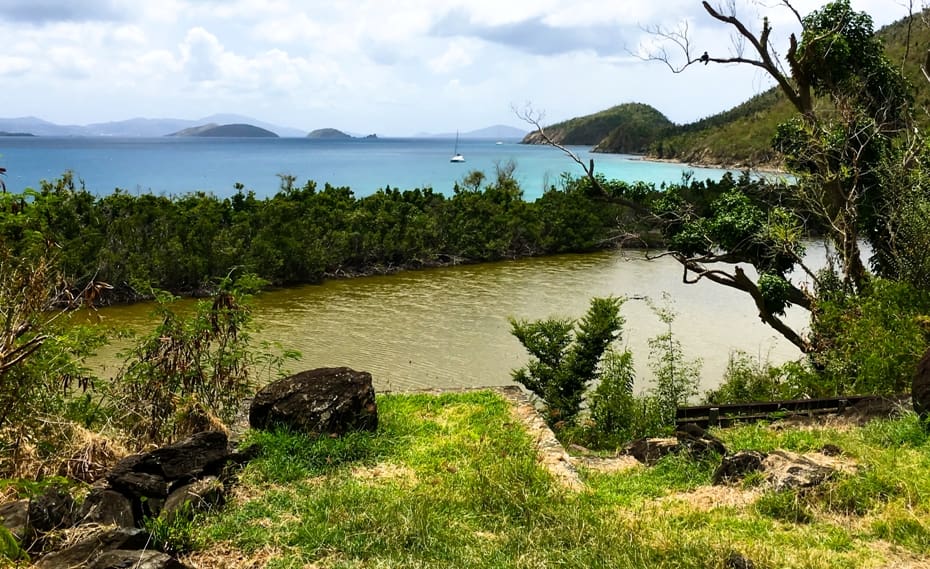 I was happy to be able to report that there were lots of different ducks swimming in the pond, including white cheeked pintails, ruddy ducks and blue-winged teals.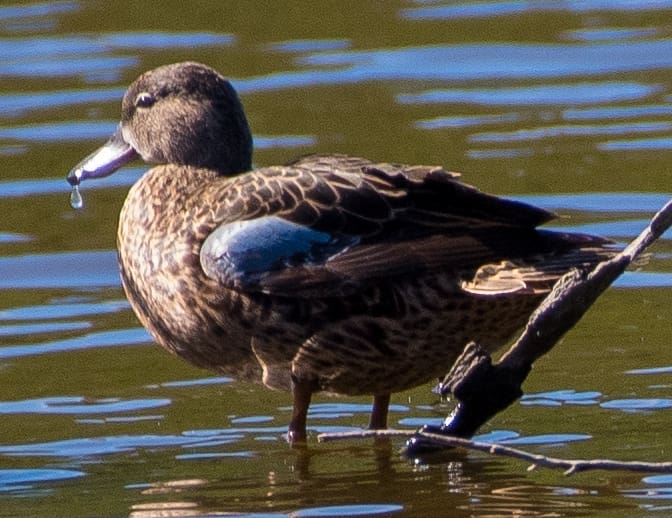 Black-necked stilts waded in the shallow areas, and around the edges there were great egrets and little blue herons.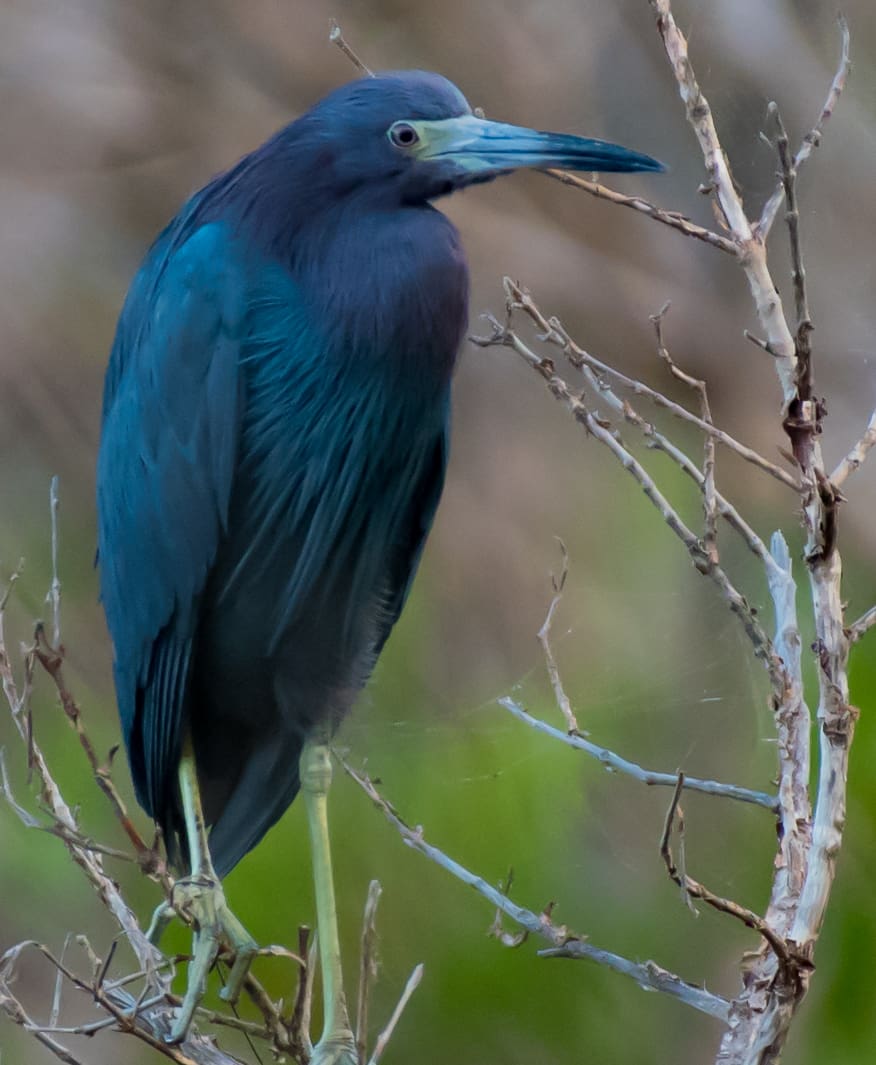 Down below, nesting among the mangroves, I found a pair of common gallinules (moorhens) and some very noisy clapper rails.
On my first trip to Francis Bay there were no birds at all visible around the beach, so I was excited when the laughing gulls showed up in April, along with a group of brown pelicans, all happily feeding on a big bunch of fish. Things seemed pretty fun and normal that day, except for the lack of shade on the beach.
Photos by Gail Karlsson, except as indicated. Gail is an environmental lawyer, and author of The Wild Life in an Island House, plus the guide book Learning About Trees and Plants – A Project of the Unitarian Universalist Fellowship of St. John. uufstjohn.com/treeproject.  For more articles and local information, go to gvkarlsson.blogspot.com or www.fishbaywetlands.com.  Contact: gkarlsson@att.net Instagram:@gailkarlsson