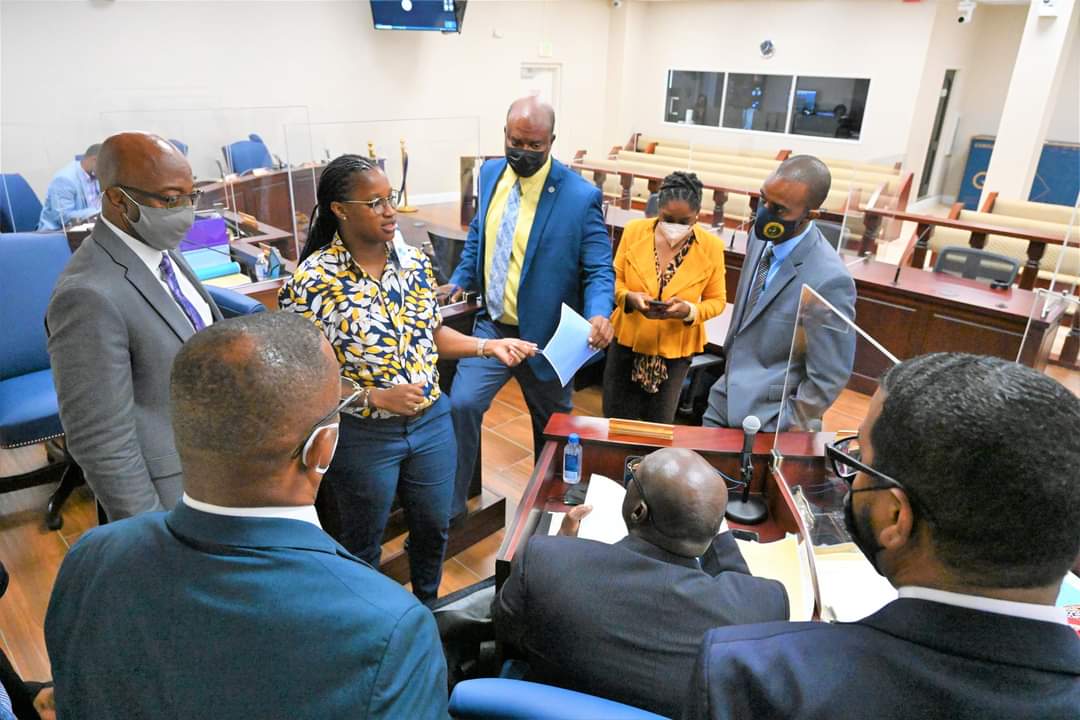 The Rules and Judiciary Committee advanced seven of eight bills on Monday, including legislation seeking the historically controversial repeal of corporal punishment in public schools and the development of a territorial seed bank while holding a bill that would require the declaration of firearm components to combat the assembly of untraceable weapons.
Lawmakers Advance Bill targeted at Eliminating Ghost Guns
The following measures were forwarded to the entire body:
Bill No. 34-0047: Sponsored by Sens. Samuel Carrión and Marvin Blyden, the legislation calls for the partnering of the Department of Agriculture and the University of the Virgin Islands to develop a community seed banking program. The committee unanimously voted to advance the bill that, according to its sponsors, will store and preserve seeds for preservation against climate change and natural disasters should either result in an annihilation of the territory's crops and plant species.
First Inkling of a Territorial Seed Bank Takes Root
Bill No. 34-0097: Not nearly as controversial as its history, legislators on Monday supported an act sponsored by Sens. Janelle Sarauw and Genevieve Whitaker calling for the repeal of corporal punishment as a means of discipline within public schools.
Senate Panel Advances Legislation to Bar Corporal Punishment from Schools
Bill No. 34-0072: Should the act sponsored by Sen. Dwayne DeGraff be signed into law, it would require the declaration of firearm components upon their entry into the U.S. Virgin Islands to eradicate the assembly of untraceable weapons in the territory. HELD
Lawmakers Advance Bill Targeted At Eliminating Ghost Guns
Bill No. 34-0089: Sponsored by more than a third of the Senate, if the act were signed into law, it would appropriate nearly $1 million to the V.I. Port Authority for the construction of a fish market in Cruz Bay and other improvements, while also appropriating almost $680,000 to the Department of Public Works to construct a boat dock and slipway at Enighed Pond.
Senate Committee Advances Bill for Fish Market Dock on STJ
Bill No. 34-0099: The legislation, sponsored by Sens. Dwayne DeGraff and Novelle Francis Jr., seeking to amend the mandatory retirement age of police officers, firefighters, and correction officers from 55 to 65, was advanced unanimously after having a rocky start when introduced in October.
Bill to Raise Senators Retirement Age
Bill No. 34-0069: First proposed by Sen. Donna Frett-Gregory, the act seeks to accelerate the completion of capital improvement projects by directing Public Works to maintain a master contract that will assist governmental entities with architectural and engineering services. Should it be signed into law, the bill aims to expedite capital improvement projects in the territory under $500,000.
Lawmakers Advance Legislation Hoping to Spur Lingering Capital Improvement Projects
Bill No. 34-0081: Should the act be signed into law, relates to updating and expanding beauty and barber service licenses – necessary revisions that the bill sponsor, Sen. Novelle Francis Jr., said in some cases hasn't been done in over 50 years.
Bills Could Expand Beauty Service Licenses
Bill No. 34-0062: Sen. Genevieve Whitaker sponsored the bill that, if signed into law, makes changes to board-related vacancies and calls for gender balance on boards and commissions.
Sens. Milton Potter, Novelle Francis Jr., Carla Joseph, Franklin Johnson, Genevieve Whitaker, and Steven Payne Sr. were present for the hearing. Sen. Kenneth Gittens was absent. Additional non-committee members were also present.