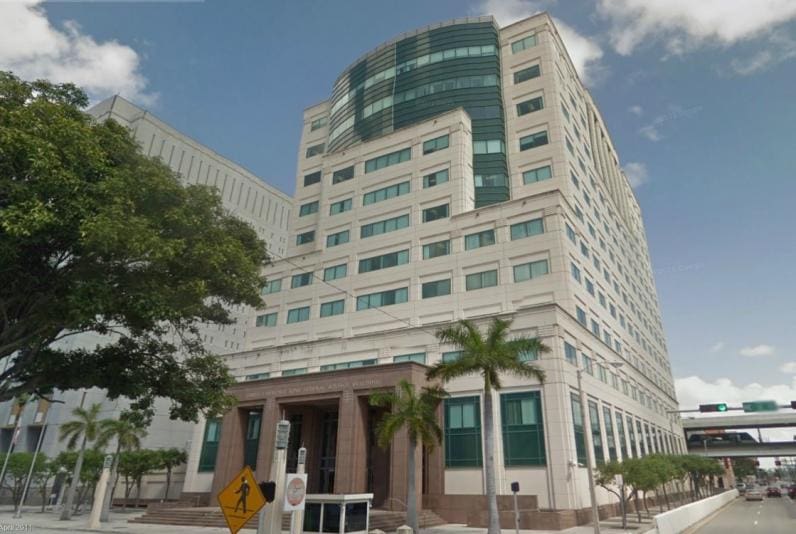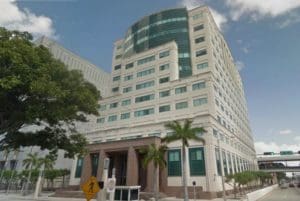 The first of two V.I. police officers charged with smuggling cocaine on a private plane from St. Thomas to Miami was sentenced to 15 years in prison. Police officer Teshawn Adams pleaded guilty to his role in a Florida cocaine conspiracy case and was sentenced on Tuesday.
Maleek Leonard, a co-conspirator also arrested at the Opa Locka Executive Airport Jan. 12 was also sentenced Tuesday. Leonard received a federal sentence of five years, two months in prison. Both defendants were ordered to serve five years probation once they complete their term of incarceration.
Adams and Leonard were two of six defendants apprehended by authorities in the case. VIPD Officer Shakim Mike and Adam's twin brother, Tevon, have pleaded guilty and are currently awaiting sentencing, according to court documents. Both were charged with conspiracy to possess cocaine with intent to distribute and cocaine possession. Roystin David and Anthon Berkeley are also defendants.
The conspiracy charge was dropped against Adams. He pleaded guilty and was sentenced on the single charge of possessing 294 plastic-wrapped bricks of cocaine, concealed in luggage which arrived on the St. Thomas flight. Authorities say the drugs had a street value of $33 million.
[adrotate group="6"]
According to an affidavit filed in the case, the flight arrived at the private airport on Jan. 12 with Mike, Teshawn Adams, David, and Leonard on board. They arrived along with luggage containing contraband.
Court documents relating to Tevon Adams' guilty plea reveal details of the smuggling operation. Once the plane, with passengers and cargo arrived in Miami, Tevon Adams and co-conspirator Berkeley were supposed to meet them with vehicles and transport the party to a meeting with unidentified recipients.
But when Mike observed officers from the U.S. Customs and Border Patrol inspecting the luggage, he fled the airport. Tevon Adams said around that time he received an alert by way of text message advising him that something had gone wrong and that he should go book a hotel room.
Mike, Tevon Adams and Berkeley were eventually captured and charged, along with Teshawn Adams and the other passengers aboard the private plane. To date, all have agreed to plead guilty except for David, who has a trial date pending in the District Court, Florida Southern District.
Prior to sentencing, a defense attorney representing Teshawn Adams asked for a lenient sentence, identifying Mike as the drug smuggling ringleader. But prosecutors disputed that claim.
"In this case, Teshawn Adams was deeply involved in every aspect of the conspiracy, which dated back to at least as early as June 2019," said an opposition motion filing entered with the court.
At the time of their arrest in January, former V.I. Police Commissioner Trevor Velinor said his agency would cooperate fully with federal investigators as they pursued prosecution against the errant members of the department.