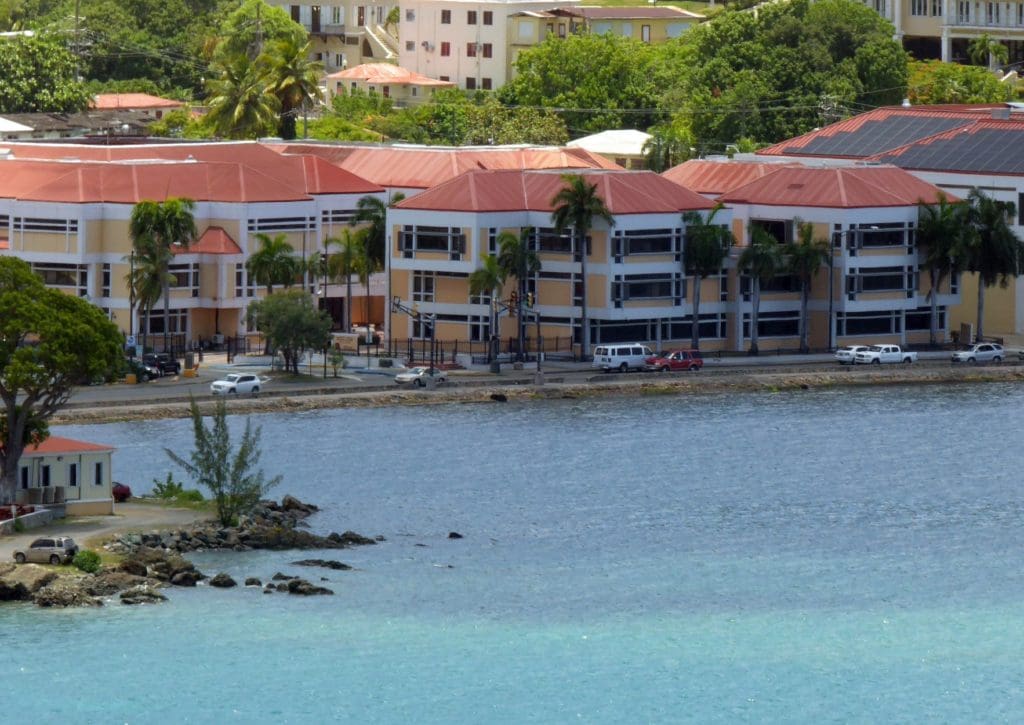 In May 2005, 13 residents of St. John and an unknown number on St. Thomas were surprised to have their morning routines interrupted by Superior Court marshals.
A St. John construction worker was waiting in his car mid-morning near Woody's Seafood Saloon in downtown Cruz Bay while his father went into the restaurant. When he got out of the car to see what was taking his father so long, a Superior Court marshal asked to see his driver's license.
"He said 'you've been summoned to jury duty. Get in the van,'" the construction worker said.
While unusual – the court had a heavier-than-usual caseload coming up and an insufficient jury pool – the incident underscores the importance placed upon that central pillar of democracy: the right to be judged by a jury of your peers.
"Serving as a juror is a fundamental obligation we all share as citizens of the United States. Only by having people within our respective communities participate in the process can we ensure that all persons in court will be afforded their constitutional right to have a jury pool drawn from a fair cross-section of their community," said Glendia B. Caines, Court Services administrator for the Superior Court of the Virgin Islands.
Yes, it can be inconvenient, said Caines, via email. "Jury service sometimes requires sacrifices and may mean rearranging schedules, canceling appointments or missing work," she said. "Yet serving as a juror is an important civic and community duty, as well as a privilege and responsibility. It is a high duty of citizenship as jurors perform a vital role in our system of justice."
In the Virgin Islands, jurors are randomly selected from a database of names and addresses collected from the Board of Elections and the Bureau of Motor Vehicles, said Caines. The court usually summons 1,000 jurors at a time to serve in a jury pool, however the actual number of people who report is generally around 100 to 125, she said.
"The court receives a significant amount of return mail that is stamped 'undeliverable,' which, when combined with the number of excused persons, limits the amount of persons eligible to serve on a given jury panel," said Caines.
Jurors typically serve for three months, during which they may sit on multiple trials, said Caines.
While the web is littered with hilarious accounts of failed attempts to get out of jury duty, actual acceptable excuses are limited and include people with disabilities, full-time students, the mentally ill, practicing attorneys and doctors, ministers of the gospel, armed forces personnel, active duty firefighters and police and those with a doctor's note, said Caines. People over the age of 70 are generally excused, but can serve if they choose to do so, she added.
Otherwise, if you are 18 or older, a resident of the Virgin Islands for more than six months, a U.S. citizen and are not a felon whose rights haven't been restored, you are eligible to serve, said Caines.
Jurors receive $40 per full day of service, $20 for a half-day (any time before noon), plus a $5 transportation allowance if they live on St. Thomas or St. Croix and $10 if they reside on St. John or Water Island.
While compensation is nice, there are other, incalculable rewards, noted Caines, including ensuring a defendant's Sixth Amendment right to a speedy trial and an impartial jury.
"The protection of our rights and liberties is largely achieved through the teamwork of judge and jury working together in a common effort. The judge determines the law to be applied in the case while the jury decides the facts," said Caines. "In a very important way, jurors become a part of the court itself," with their fellow citizens relying upon their judgment for the protection of life, liberty and the pursuit of happiness, she said.
"At the end of their service, jurors are rewarded with the knowledge that they have discharged this duty faithfully, honorably and well," said Caines.
The last day to register to vote for the general election on Nov. 3 – and thereby contribute your name to the list of potential jurors – is Oct. 3.
The Elections System of the Virgin Islands has held multiple voter registration drives, with three more planned on St. John on Oct. 1 and 2 from 3 to 5 p.m. at Franklin Powell Park and on Oct. 3 from 1 to 3 p.m. at the Sports, Parks and Recreation Center. A drive also is scheduled on Oct. 3 at Cost-U-Less on St. Thomas, with the time to be determined.
To register, bring one of the following forms of ID (not copies): a birth certificate; U.S. passport; military discharge form (DD214); or a naturalization certificate.
For more information, visit vivote.gov, or call 340-773-1021 on St. Croix; 340-776-6535 on St. John; or 340-774-3107 on St. Thomas. Call toll-free at 877-773-1021.
For more information about jury duty, visit superior.vicourts.org and click on the administration link, which will take you to the Jury Management Division.