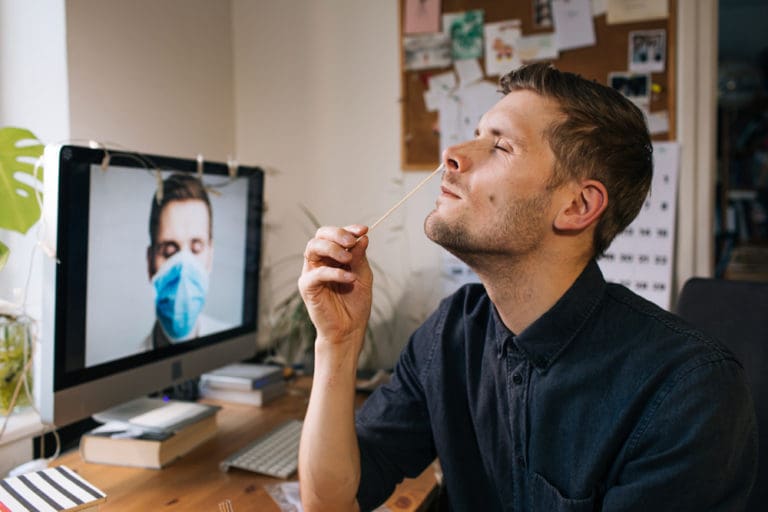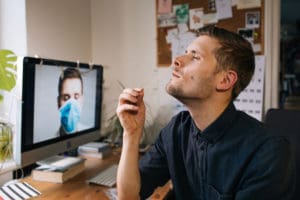 Only two of nine pharmacies surveyed in the U.S. Virgin Islands have home test kits for COVID-19, and those are available only on St. Thomas, according to a phone survey of the pharmacies taken Thursday.
None of the four St. Croix drug stores polled has stocked the self-administered virus tests. Chelsea Drug, on St. Thomas, said it has been selling BinaxNow for $100 and is down to four units. On Thursday, the supplier said it is out of stock.
The St. Thomas Walgreens carries BinaxNow and QuickVue, which contain two tests each to be conducted over two to three days and sell for $34.99.
According to the Food and Drug Administration, 63 home collection and test kits have been approved as of September. Home testing isn't considered as reliable as the PCR test administered by a health care worker, but some home kits involve swabs taken at home and sent to a lab for a PCR test.
Scientists say a rapid home test won't catch every case of the coronavirus, but, according to Dr. Michael Mina, a Harvard public health researcher, will detect 98 percent of the most infectious, since people with symptoms are likely to have more virus in their bodies.
"There have been studies that have shown that they compare very well – more than 80 percent of the time – to PCR tests when somebody is actively infectious," said Gigi Gronvall, a senior scholar at the Johns Hopkins Center for Health Security, who led tracking the development and marketing of home tests.
After exposure and multiple home tests, the person being tested should also undergo a PCR test, according to Omai Garner, director of clinical microbiology for the UCLA Health system.
Home tests are also not as reliable for those who have been exposed to coronavirus but have no symptoms. For those people, more than one self-test, administered over several days, provides better results.
In January the Centers for Disease Control and Prevention reported that BinaxNow identified only 34 percent of COVID-19 infections in asymptomatic individuals. Two of three home testing kits are available on St. Thomas – BinaxNow and QuickVue. The Ellume COVID-19 test kit, which requires a smartphone connection to administer and receive results, apparently has not been available in the territory.
To increase the supply of rapid test kits, the Biden Administration awarded contracts last week to deliver 120 million at-home tests starting next month. However, the tests are now classified as a medical device and take longer to be approved than if classified as a public health tool, so an influx on market is not expected.
The Sept. 23 statistics from the V.I. Health Department show another increase in positive cases. There are 169 active cases on St. Croix, 21 more than the week before; 55 active on St. Thomas, an increase of eight; and five active cases on St. John, an increase of two from the previous week. There have been 69 deaths in the territory. The Virgin Islands has one of the lower vaccination rates – 51.3 percent of the population is fully vaccinated, according to the USVI Health Department.