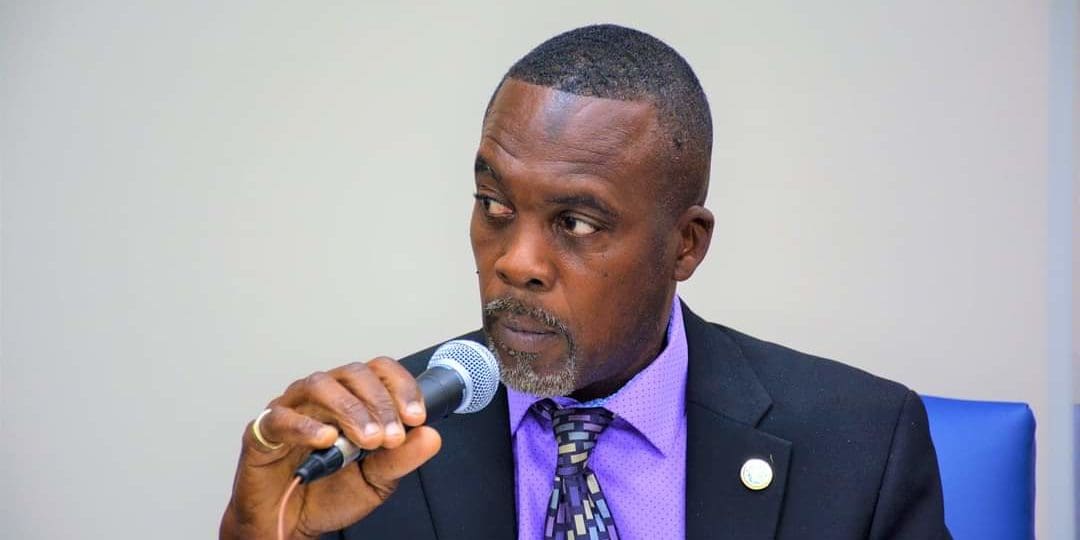 A "thorough investigation" by V.I. Justice Department agents has led the department to file criminal charges against Sen. Marvin Blyden for "willfully exposing the public to a contagious disease" after testing positive on Sept. 15 for COVID-19.
The charge is one count of exposure in a public place while infected with a contagious disease, which carries a fine of $200, one-year imprisonment, or both.
"No one is above the law and willfully exposing people from within our community to this potentially deadly communicable disease is not something that should be brushed aside," said Attorney General Denise George in a news release issued Saturday night. "We all have a duty to protect our fellow Virgin Islanders and elected leaders are not exempt by status or position from following the law."
Blyden, who is fully vaccinated, tested positive for COVID-19 twice – first at the V.I. Legislature and then later the same day at the Health Department. He said he subsequently took three at-home rapid tests that showed negative results on Sept. 16, 17 and 18, though one of those tests inexplicably had "an erroneous date" of July 16 instead of Sept. 16.
Days later, residents confirmed that Blyden had attended a gathering of at least 70 people at Tillett Gardens on St. Thomas, which he described in a later apology as an investment meeting.
"I had a meeting scheduled for Saturday night with some potential investors who had already flown down for the meeting, and I let my desire for economic development opportunities for our people overcome my better judgment and common sense," said Blyden, who provided no further details.
On Thursday, the V.I. Legislature announced it would form a committee to review Blyden's conduct, establish a course of action and evaluate potential disciplinary measures related to his alleged violation of health directives after testing positive for COVID-19. The Department of Justice, meanwhile, filed its charges in V.I. Superior Court late Friday evening, according to Saturday night's news release.
Blyden will appear in court at 10 a.m. Friday, Oct. 1, to answer the charges, the release said.