Winners from St. Croix of the Coming Through COVID-19 Art Contest were honored with a reception and an open house at the Dorsch Theater on Friday and Saturday.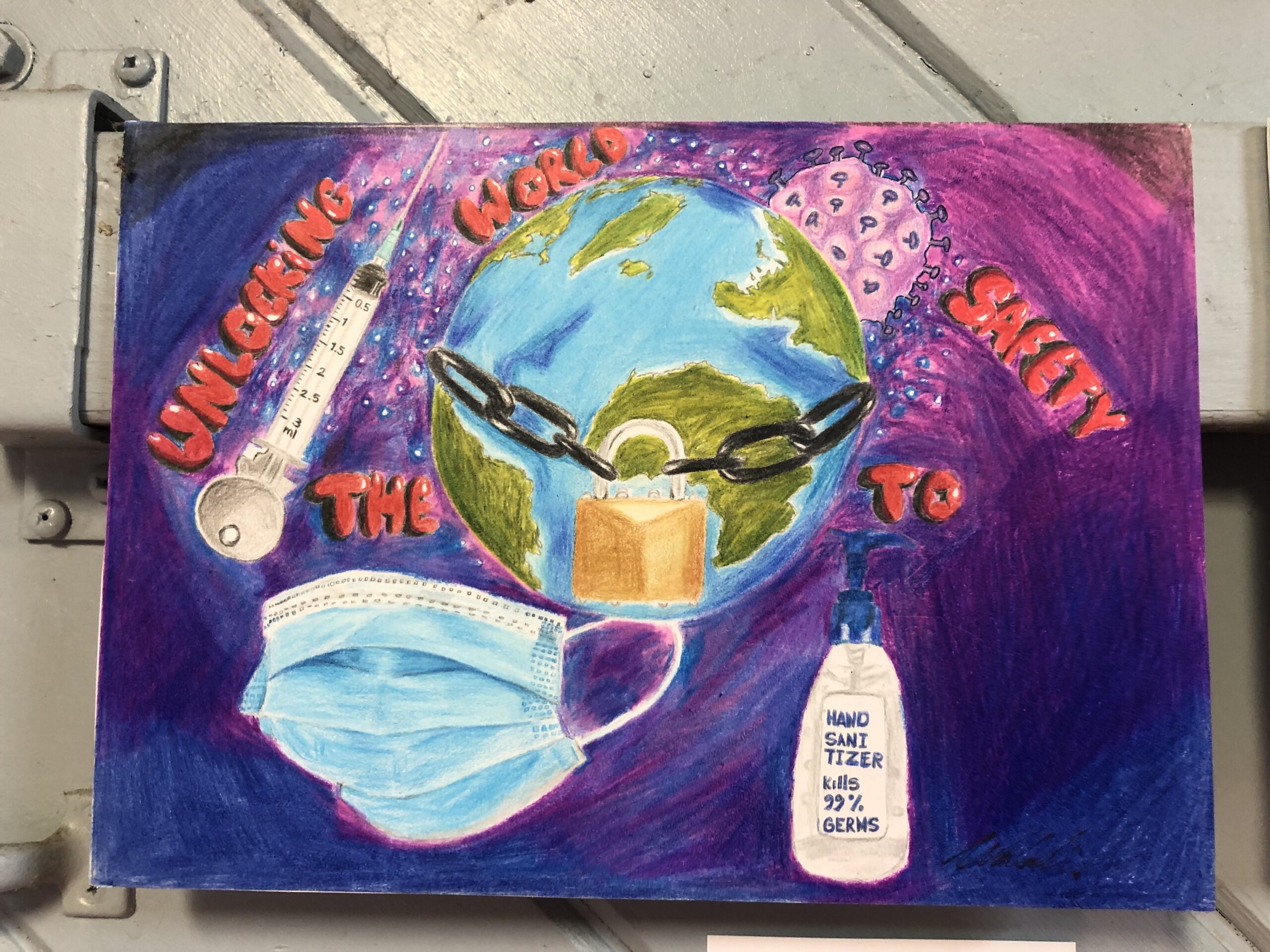 There were almost 600 votes for the 44 entries from Virgin Islanders, ages 15 – 18, from throughout the territory. Not only were there more than 150 votes from the mainland but a few from Colombia, the United Kingdom, Tunisia, Spain, Hong Kong, Indonesia, Saudi Arabia, India, and Brunei.
Contestants were given a number of points for online votes, and judges, including Yolanda Bryan, first lady of the Virgin Islands, added points based on creativity, composition, challenge, and craftsmanship to select the winners.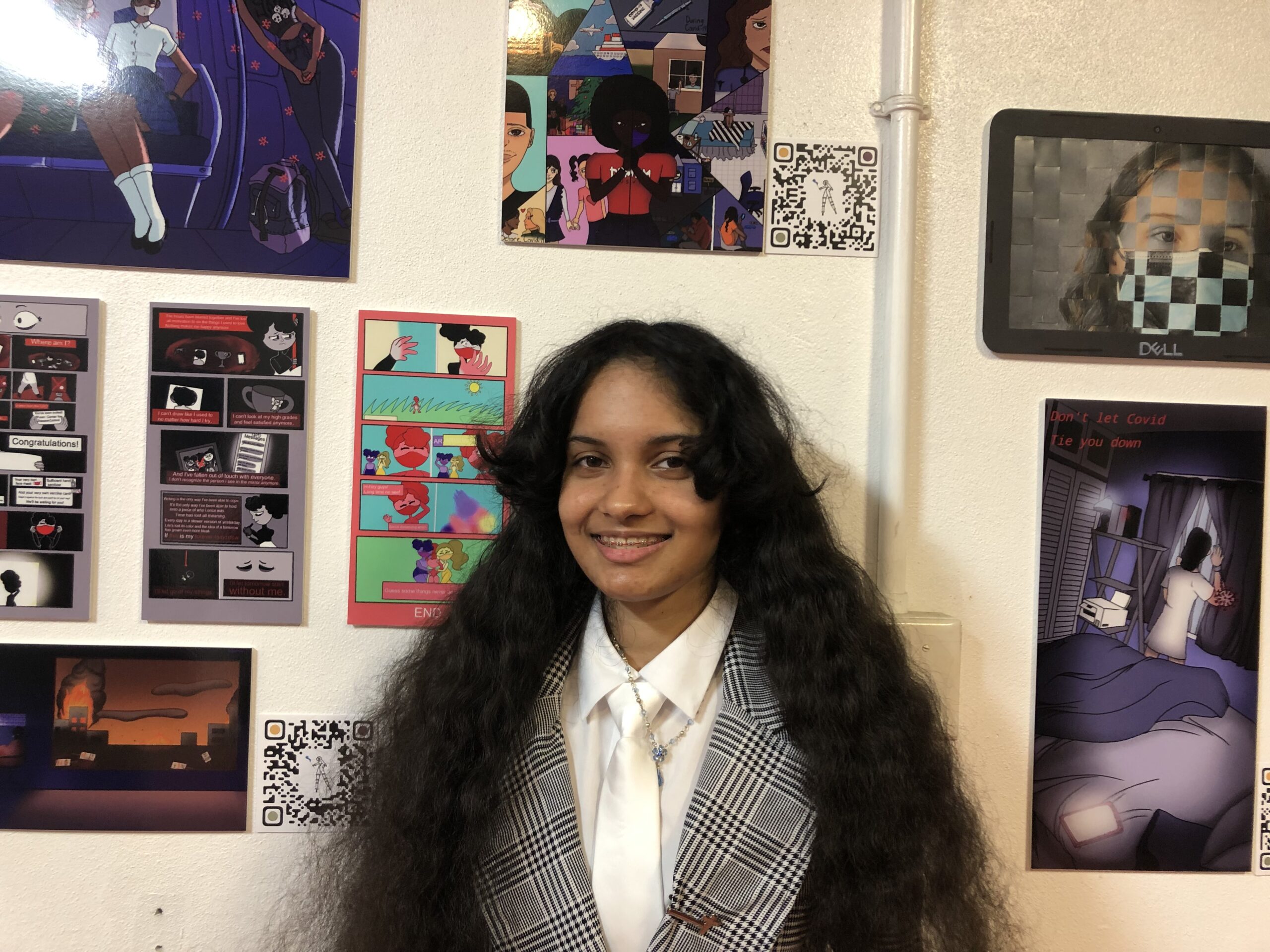 "I always knew we had talented children in the Virgin Islands, but what has struck me is the plethora of emotions the artwork has evoked. This contest was part art therapy and part art activism," Sparkle Mischer, the project director, said.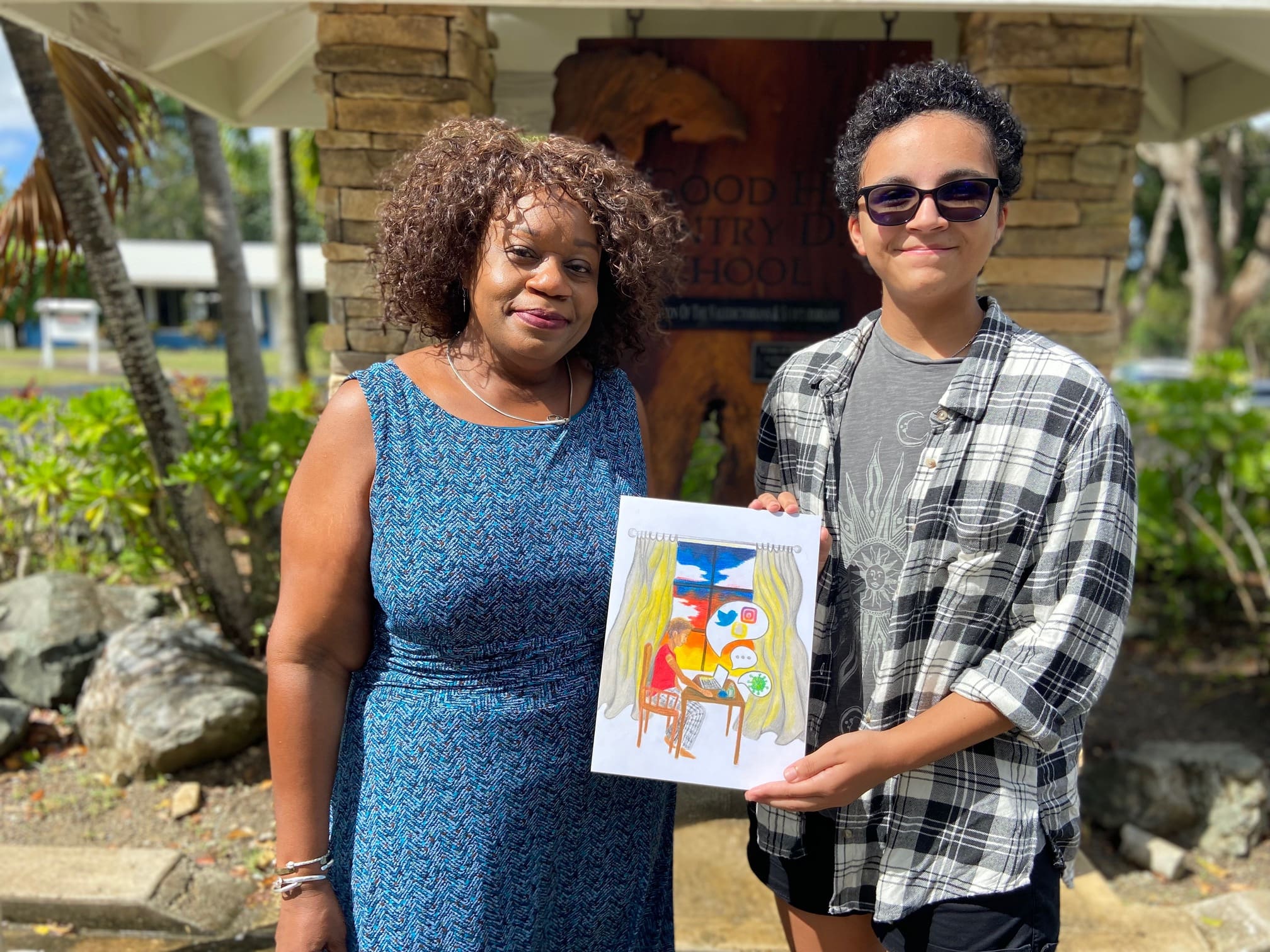 Each contestant added comments to their art in an attempt to describe and explain their creative thoughts and process. Some described their work in a few words, and others wrote more. Most spoke about the loneliness, challenges, sadness, and missing friends and school. Several split their art in half, with one side depicting their lives before and the other side life during the pandemic.
"By having a girl look out into what is now her new world, I want to portray a sense of emptiness that she is feeling. I want everyone to understand that because of the pandemic, not everyone is going to be okay," a 16-year-old contestant wrote.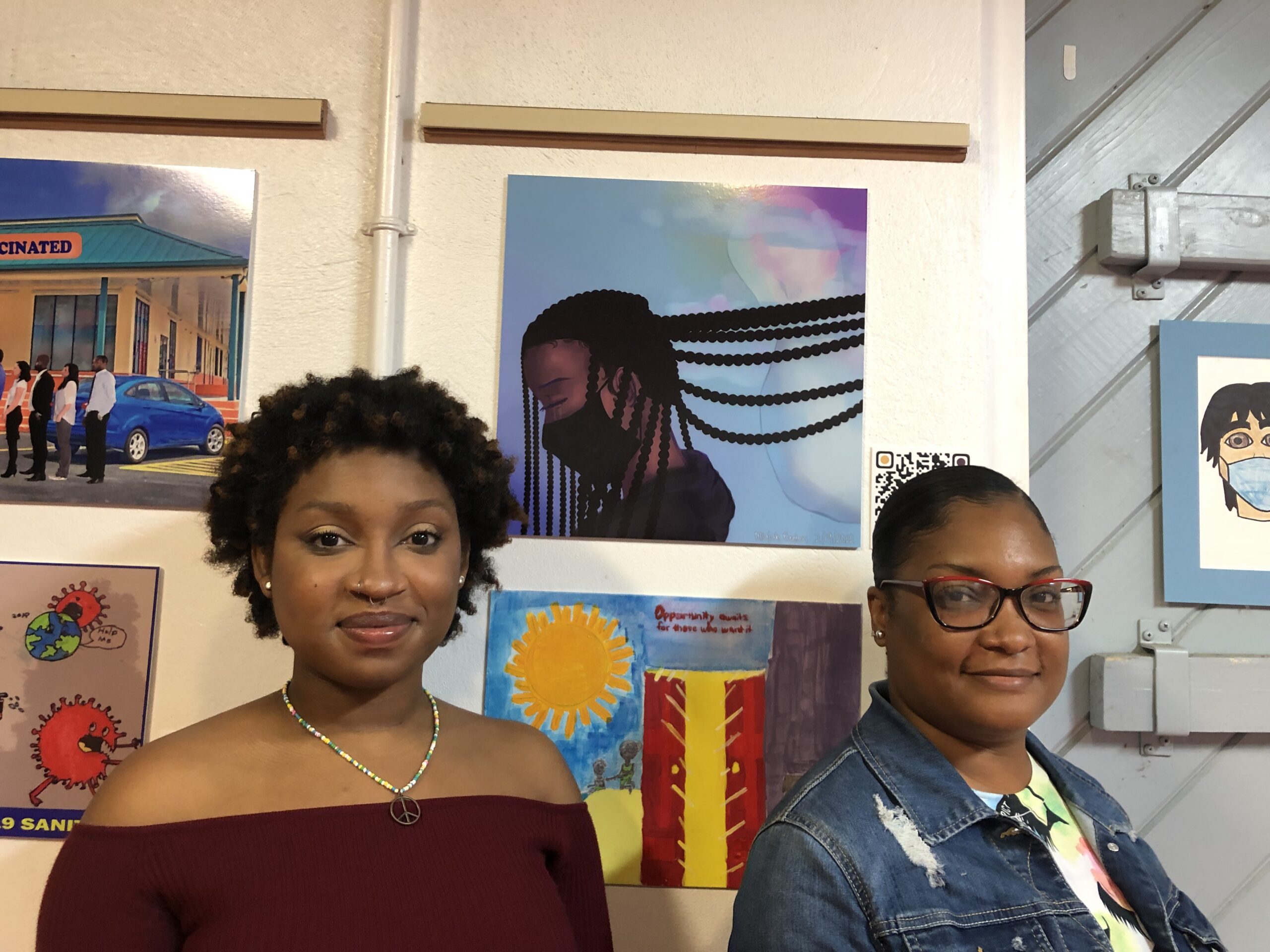 Hope Samuel and Izabelle Rodrigues, both 15 years old, tied for first place on St. Croix. Miajah Benton, 17, placed second, Tsehai Alfred, 16, was third, and Priya Mittal, 15, took fourth place.
St. Thomas winners were Jamyka Smith, first; Sheynee Cherival, second; ZNaysa Anthony, third; and Arissa Breedy for fourth place. Waldin Gil Perez, 17, won first place for St. John.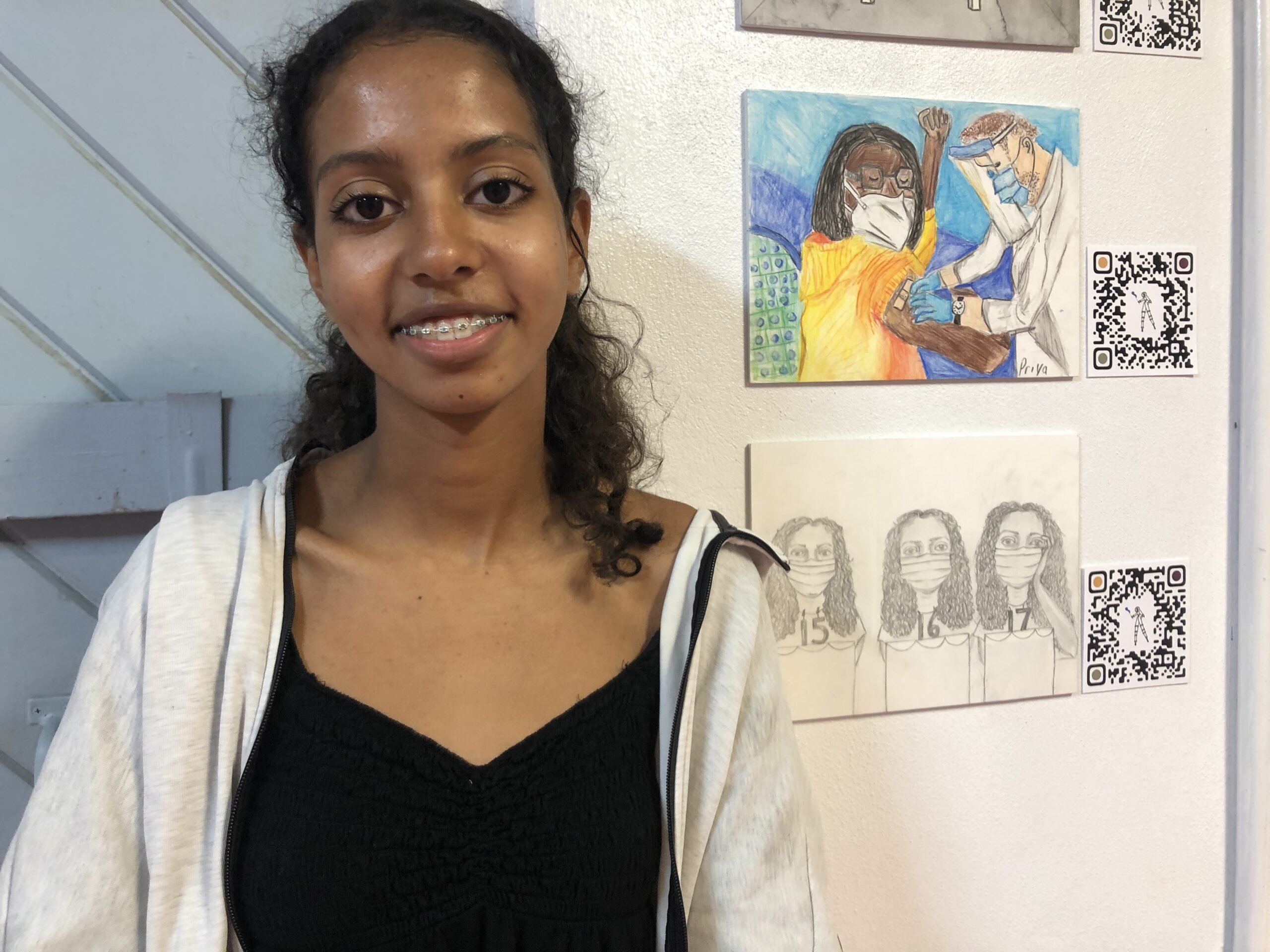 First-place winners received $500 gift cards. Second place winners received $300 gift cards, third place won $150 gift cards, and fourth place gift cards were worth $75.
The artwork can be viewed at comingthroughcovidusvi.art.
The project is being included at the University of Florida Center for Arts in Medicine repository, according to Mischer.
Similar appreciation events will be hosted on St. Thomas on March 25 at the V.I. Council on the Arts from 6 – 8:30 p.m. The St. John opening will be on March 19 at the Gift Hill School from 2 – 4 p.m. RSVP to sparkle.mischer@chikasaw.com.
Contest sponsors included the Centers for Disease Control and Prevention, the Chickasaw Nation Industries, the Dept. of Planning and Natural Resources, VICA, VI Tourism, and the V.I. Health Department.