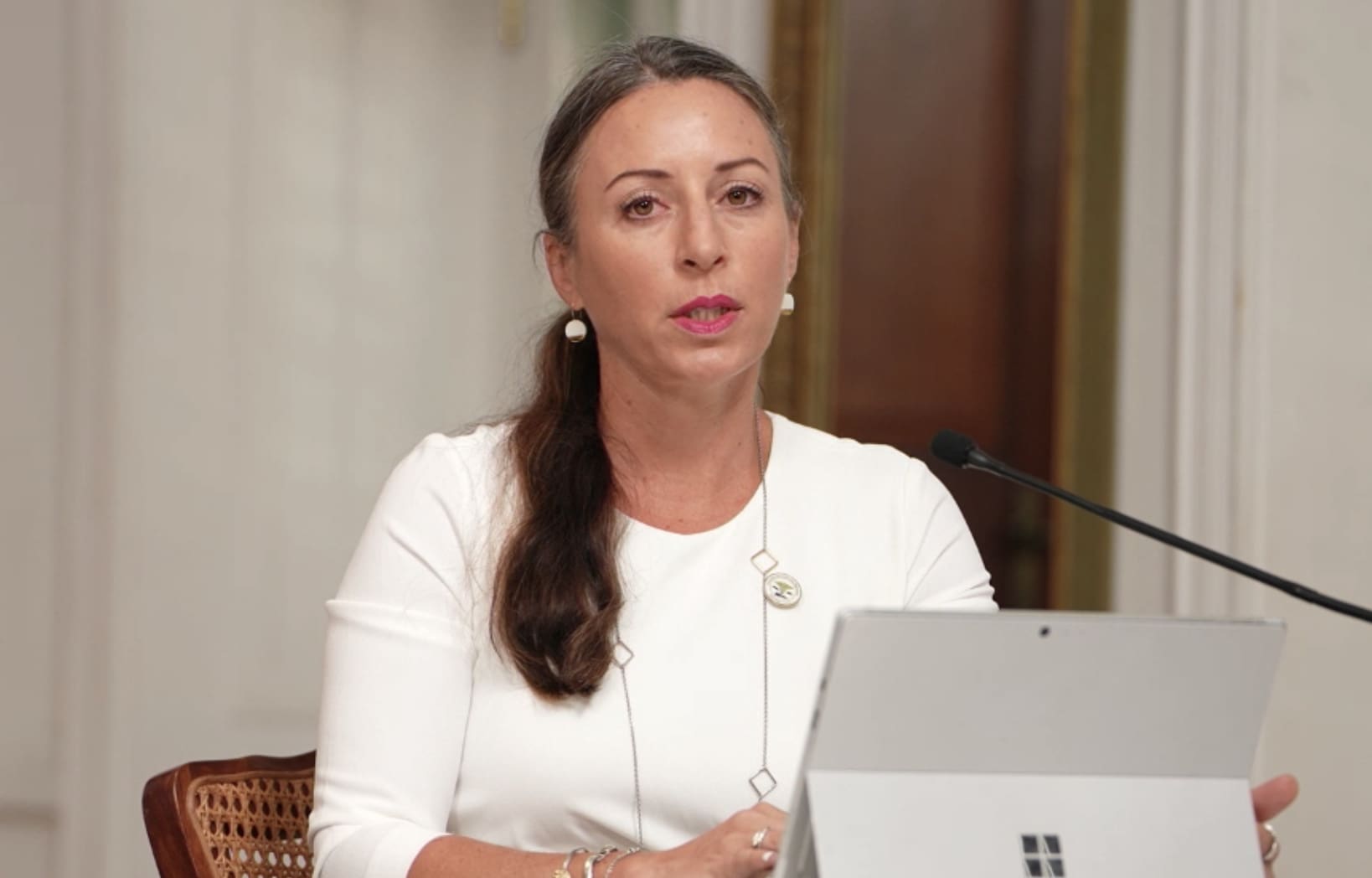 Three more Virgin Islanders died of COVID-19 in the last seven days, bringing the territory's loss to 94, government officials said Tuesday. The news comes as students and school employees prepare to return to in-person learning on Monday, Jan. 24.
Two St. Thomas men died of COVID. One was 89 and the other 80. On St. Croix, a 70-year-old man died of COVID, said Dr. Esther Ellis, territorial epidemiologist with the VI Department of Health.
With 1,422 active COVID cases in the territory, Ellis warned the U.S. Virgin Islands' COVID positivity rate is a dangerous 17.88 percent.
"This number is still very high, and the likelihood of you talking to someone or hugging someone who may be sick or positive for COVID-19 is high," she said.
There are currently 789 confirmed COVID cases on St. Croix, 568 St. Thomas and 65 on St. John. Territorial hospitals currently have 25 COVID inpatients, three of whom are on ventilators.
School employees have been or are being tested this week. Parents will need to download a testing consent form from the school district at www.vide.vi.
Ellis urged vaccinations, testing, and strict isolation for anyone who tests positive. "Isolation separates those who are positive with an infectious disease from those who are not," she said.
Those who test positive and are not fully vaccinated must isolate for 10 days, while fully vaccinated people must isolate for seven days after a positive test. Ellis reiterated that anyone awaiting test results should remain isolated, and anyone testing positive should not leave home until their isolation period is over. Those who have tested positive can take another test after their required isolation period, but should not return to a testing site during the isolation period.
Vaccinations and testing are free and widely available. In addition to the regular locations, popup vaccinations sites are open Tuesdays and Thursdays at the Charles Harwood Complex in St. Croix and Cost-U-Less parking lot in St. Thomas. In St. John, a popup vaccination site will be open Wednesdays from 1 p.m. to 4 p.m.
To date, 12,386 people confirmed to have had COVID-19 have recovered in the territory, she said.
Editor's Note: This story has been changed to correct an editing error that incorrectly stated that a retest is required following the isolation period for those who test positive for COVID-19.