Cruz Bay Family Practice will hold an open house from 2 p.m. to 6 p.m. Friday to introduce the community to its new office, located on the third level of the Marketplace in Cruz Bay.
"I want this to be informational, and not have people just see the new office and walk out," said Dr. Siri Akal, who owns Red Hook, Cruz Bay, and Yacht Haven Family Practices. "We want people to meet the doctors and the other practitioners. We want people to know that we do a broad spectrum of services, from pediatrics to senior care."
Medical staff members will offer free blood pressure checks and give out information on topics including cancer screening, women's health and dermatology. Light refreshments will be served.
The Red Hook and Yacht Haven offices will close early on Friday so that the entire team can be on hand. For many residents of St. John, the open house means meeting up with health care professionals whose faces are familiar.
Among them are Dr. Scott Hartshorn and Nurse Practitioner Judith Whitley of Health Care Connection; nurse-midwives Fran Jacobson and Veronica O'Brien-Powell, who specialized in women's health at the government's clinics on St. John; Dr. Robin Ellett, who has worked in the emergency room at Schneider Regional Medical Center; Winifred Powell, a firefighter who was recently certified as clinical medical assistant; and DeJenne Daniel, who became the receptionist when the Westin Fitness Center closed after Hurricane Irma.
Practice History
Cruz Bay Family Practice got its start in the late 1980's when Dr. James Clayton opened a one-room office in Boulon Center in Cruz Bay.

 

In the early 199O's, he took over for Dr. Joyce in Red Hook when he left the island, and set about recruiting the best trained medical professionals he could find to expand his business.

 

Over the years, many of them left to open their own practices.

"He had an amazing vision," said Dr. Siri Akal, who took over when Clayton died in 2014 following an eight-month battle with lung cancer.  "I wanted to carry that vision on.  He maintained a high level of care, requiring everyone to get re-certified.  He himself was board re-certified just before he died; he didn't need to do that."

Akal has kept up Clayton's tradition of doing annual free screenings for skin cancer. (Clayton proudly kept count of the number of melanoma cancers he had detected early.) She trained in Boston with staff from the University of Queensland, Australia, and became certified in using a dermatoscope.

Akal, who was born in Trinidad, received her medical training at Trinity College in Dublin, Ireland.  She's the niece of the Nobel-prize winning author V.S. Naipaul, who died two weeks ago in London  "He was a very bright, amazing man, but oh-my-God, so grumpy!" she said.

Her mother, Savi Naipaul Akal, recently published a memoir entitled "The Naipauls of Nepaul Street," which recounts the history of the family with insight, love and humor.

In the book, Droapatie, Savi's mother, tells Savi that she didn't believe that there could be a perfect child; however, her granddaughter has proved her wrong: Siri is "a perfect child."

Dr. Siri Akal now laughs about this description and says she's constantly teased by family members who now hail her with the greeting, "Here comes Perfection!"
Cruz Bay Family Practice officially merged with Health Care Connection in August 2017 in a transition Akal described as seamless.
"Judy [Whitley] was tired of running the business but didn't want to stop seeing patients. They didn't want to close their doors," said Akal. "I didn't know them well, but we just clicked. We're all pro-patient centered."
Many St. John residents became familiar with the newly-united Health Care Connection and Cruz Bay Family Practice when Hurricane Irma hit on Sept. 6. Practice Manager Maggie Day and CFO Lani Clark attended the daily emergency operations meetings and worked with Kenny Chesney's foundation to fly in tetanus shots, vaccines, and critical medical supplies.
They opened the doors of the offices in Cruz Bay and Red Hook within days of the hurricane and remained open seven days a week, inviting the staff of the badly damaged Myrah Keating Smith Community Health Clinic to use their facility until they could relocate.
Just before the storm hit, the office staff had taken steps to forward all calls to Buffalo, New York, where some staff members were located.
"They were able to field all our calls," said Akal.
While the phone system had completely broken down on St. John and in Red Hook, the staff in Buffalo answered phones and Facebook messages, and handled medication refills under the Good Samaritan Clause for people who couldn't get to their doctors or pharmacies.
Akal was in London at the time. She managed to fly back to Puerto Rico and hitch a ride to St. Thomas with Aero MD just before Hurricane Maria struck on Sept. 19. Once she was back in the islands, she said she saw an unusual number of patients seeking mental health services.
As part of the preparation for family practice medicine, doctors receive extensive training in psychiatry, and Akal was able to augment the work of the one psychiatrist on St. Thomas.
Prior to joining Red Hook Family Practice in July 2007, Akal spent seven years as a professor of medicine at the University of Miami, teaching clinical family medicine. Family practice encompasses the whole spectrum of patient care, Akal said.
"We're trained in taking histories, diagnostic skills, listening, utilizing community resources, and we help patients navigate the health care system."
Following the hurricane, some practitioners and staff members left the islands, including a nurse specializing in neonatal care, but Akal said, "My training includes brand new babies. We also do pediatrics, vaccines, and back-to-school checkups for kids at a reduced cost."
One new staff member who will see patients in Cruz Bay is Mary McVean, a nurse practitioner who interviewed for the job and was hired just before Irma hit.
"I was shocked when she called me right after the storm and said, 'I'm coming, come hell or high water!'" Akal said. "I said, 'Great, we have both!'"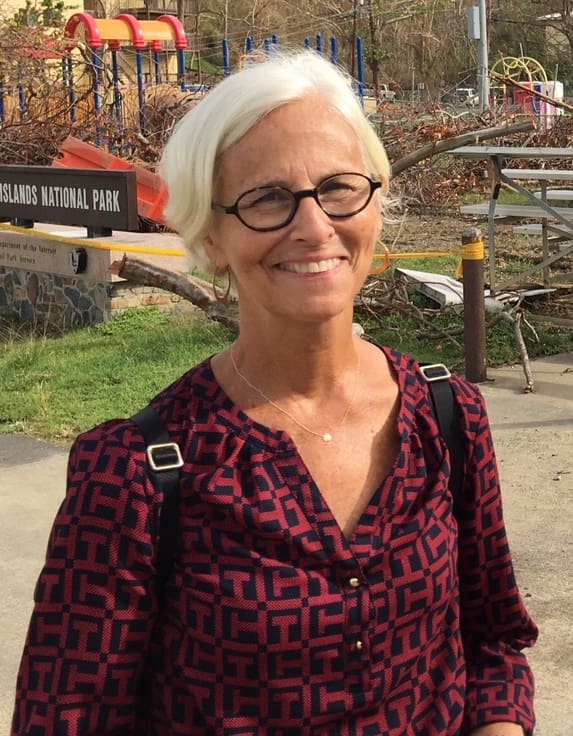 McVean arrived at the Red Hook office on one of the days when both WAPA and the generator had failed.
"She found us sitting outside on benches, doing what we could."
Practice manager Maggie Day said she was excited to see the new facility in the Marketplace, something "finished, clean, not broken. We want to thank Debbie Marsh and the Marketplace for their consideration, and the quality of the build out."
At Friday's event, Day said staff will encourage residents to be pro-active as the peak of hurricane season approaches. "We want to make sure they are up-to-date in terms of their medical care, that they have copies of their prescriptions, and not wait until after a storm to take care of routine matters."
Shared content for Virgin Islands Source and St. John Tradewinds.