Exciting news for both Cultured Naturals Body Care and Juju & Cece's Lemonades & Treats, who participated in a pop-up sale throughout the weekend in Atlanta, hosted by Market by Macy's.
The event featured small businesses that were hand-picked to showcase their brands. Owners Ramone Reid Ventura and her daughters behind the lemonade brand, Gracie, 4, and Juliett, almost 5, both featured their products at the event.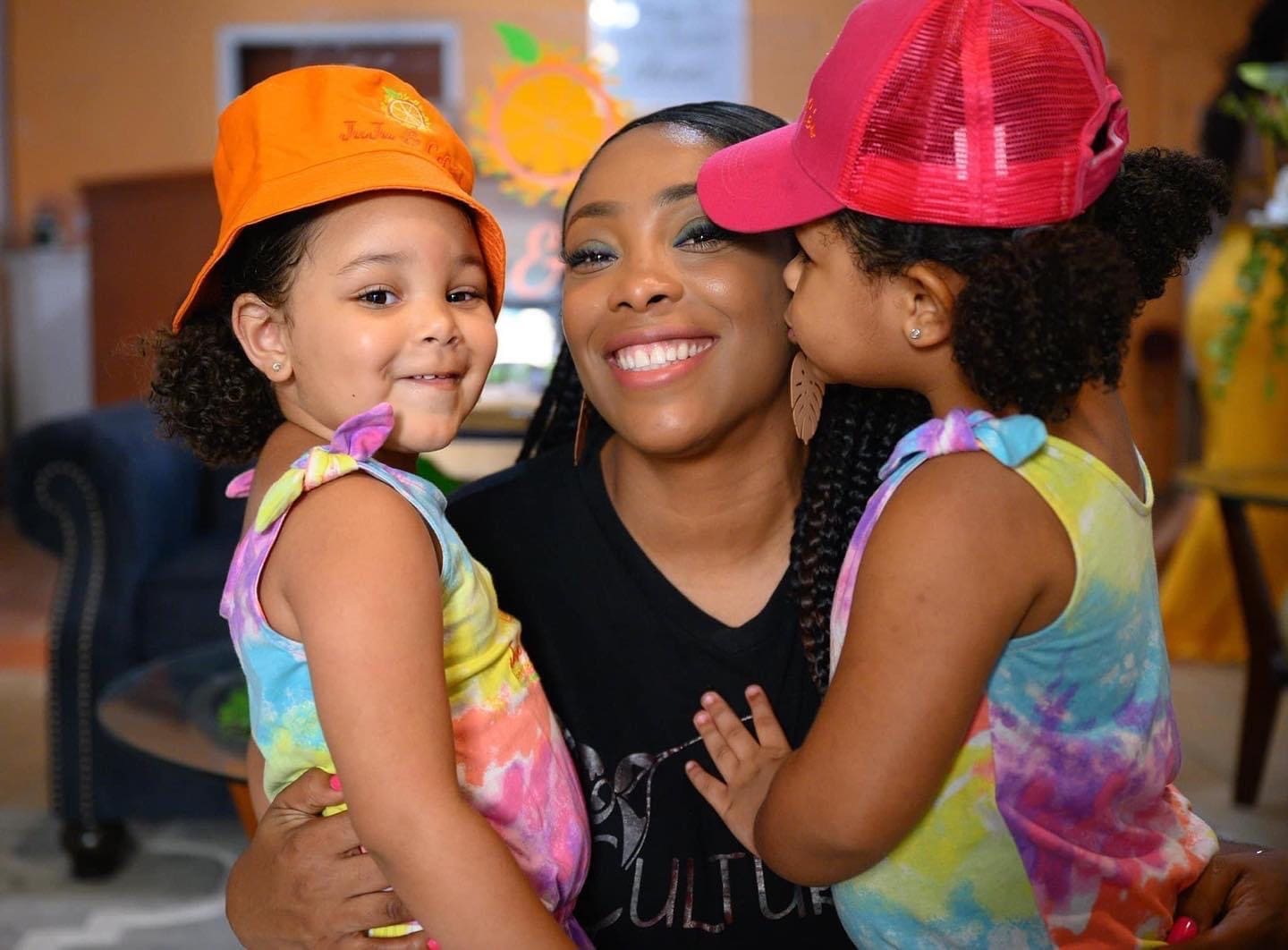 Juju & Cece's Lemonades & Treats offers healthy snacks and lemonades that celebrate seasonal fruits, are low in sugar, flavorful, and packed with vitamins and minerals. Cultured Naturals Body Care features natural beauty products and home scents made with no bases, fillers, or chemicals.
The invitation to the event began when Reid Ventura participated in one of the biggest two-day trade shows in the United States in April, the World Natural Hair Show in Atlanta. "The girls were handing out samples and doing their thing, and attendees thought the girls were phenomenal."
Soon after, Reid Ventura was contacted by a representative from Macy's to do a pop-up shop for Market by Macy's in May, where their representatives met with Gracie and Juliette and were instantly impressed with their brand.
This is the first time that JuJu & CeCe's Lemonades & Treats have showcased their brand outside of the Virgin Islands. "They are so excited, and I want them to feel that support," said Reid Ventura, who is dedicated to raising "good, well, rounded, humble young women." The girls had their own booth showcasing their delicious lemonades.
"Even if they don't stay in business, at least they have these experiences, and they can walk into any space and make their mark," said Reid Ventura.
"It's a good example for other little children looking at Juliette and Gracie and what they are doing."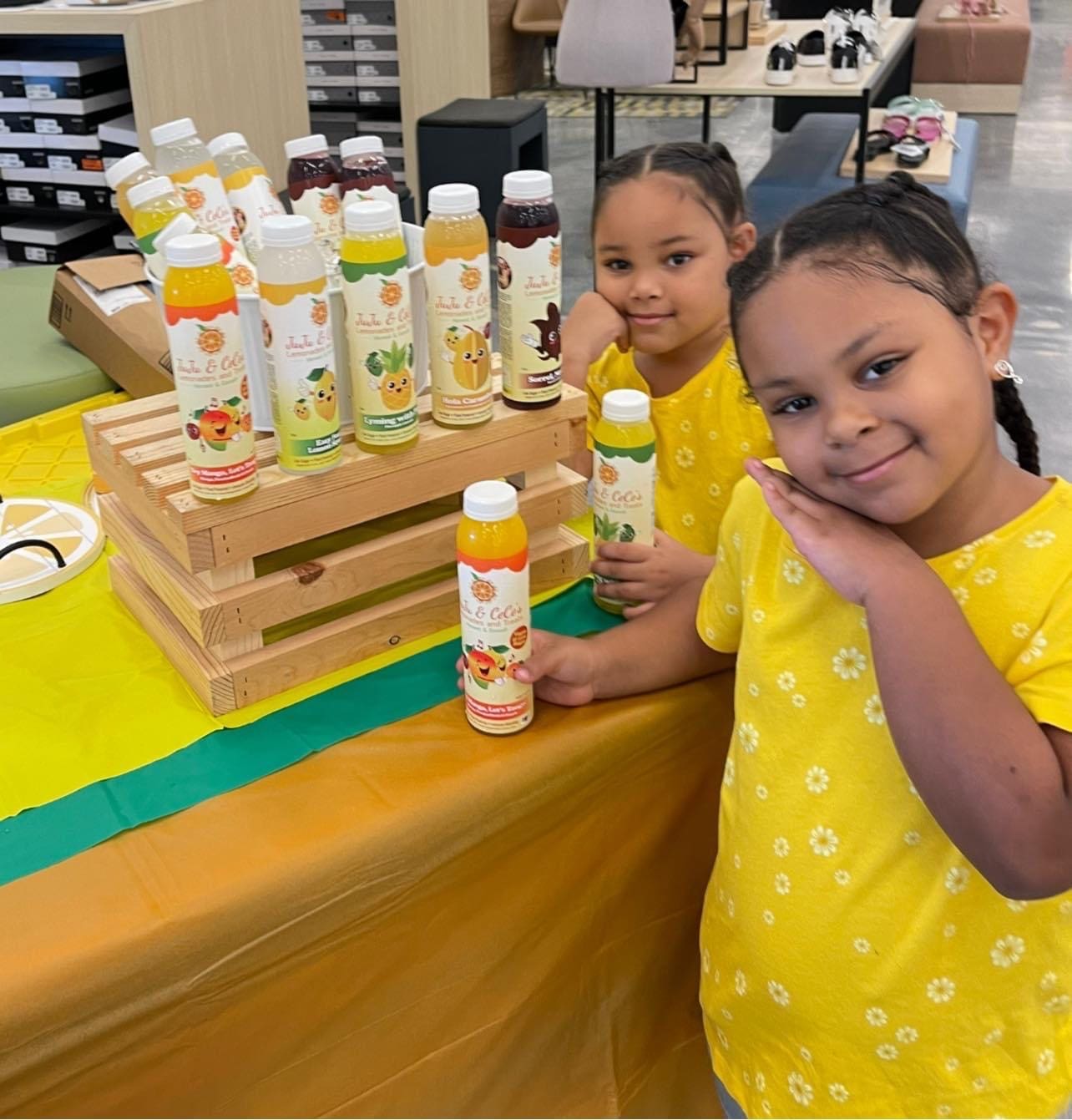 Reid Ventura said that there are plans to expand the young business owners brand in the form of STEM-focused videos and books.
Reid Ventura has been dedicated to safeguarding her children and having them enjoy the pureness of their childhood. "I want them to have that confidence and exposure and know that anything they put their mind to, whatever their resources are, they can amplify that and be the best at that."
Reid Ventura said that the young owners understand business, customer service, the value of money, and other elements of business, but most of all, her goal with her daughters is for them to have fun.
Gracie and Juliett have become little celebrities, grabbing the attention of employees at the airport who cheer them on as they travel to their trade show.
Also in their corner, behind the scenes taking care of anything necessary, is their dad Mikey Ventura who Reid Ventura gives lots of credit to for grabbing whatever the girls need and his support.
Visit Cultured Naturals Body Care at their store in Christiansted town, or shop online.
You can also follow Gracie and Juliett's adventures on their Facebook Page.
JuJu & Cece's Lemonade & Treats are available at grocery stores and gas stations throughout St. Croix.