In the shadows of more than 250 majestic waterfalls, 136 archers from Pan America competed in the Iguazú 2023 Pan American Field Championship in Argentina.
The six-day world ranking event included barebow, compound, longbow, recurve and traditional bow. The tournament took place in Puerto Iguazú, a city in northeast Argentina near Iguazú Falls and Iguazú National Park.
Last week, D'Amour was in first place in the first day of qualifications in men's recurve. On the second day, he slipped to second place, but it was good enough to give him a bye into the semi-finals.
Anne Abernathy, competing in women's recurve, managed to finish in fourth place in the qualifications..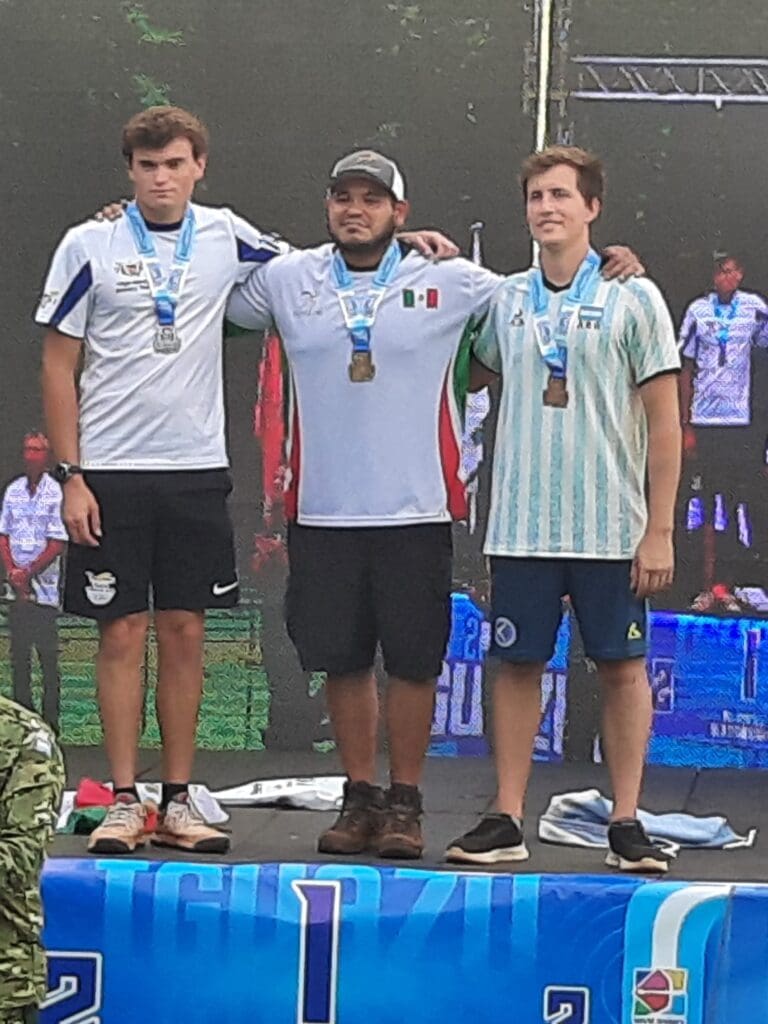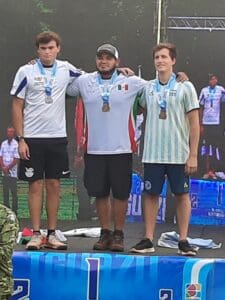 On the third day of competition, matched together,  D'Amour and Abernathy won the Gold Medal in the mixed team competition, beating the United States in the semifinals and Argentina in the finals.
The team competitions were followed by the individual championships. In the semi-final match, Nicholas beat Argentina's best archer, Tomas Tisocco, by a margin of 62 to 57. Facing Olympian Luis Alvarez from Mexico, D'Amour narrowly lost 55 to 54, winning a Silver Medal.
Abernathy lost to Melissa McAvoy of the United States in the Bronze Medal match and took fourth place overall. The Virgin Islands finished in 4th place overall in a field of 33 countries and clubs.