Pictured above: Historic drawing of the Danish West-Indies. Courtesy of Christian Stenz Kirkebaek, advisory to the archives project.
On March 31, the Virgin Islands will celebrate the 100th Anniversary of the Transfer of its ownership from Denmark to the United States.
Here in the Virgin Islands, the Centennial Commission has come under fire in recent months for failing to plan and publicize local events commemorating the Transfer.  But in Denmark, staff members of the Danish National Archives have spent more than two years preparing for this historic event.
A team from the Danish National Archives has been sorting through nearly five million historic documents and painstakingly scanning each one.  Their purpose is to permanently preserve these documents as digital records and make them available to everyone on a new, attractive website, https://www.virgin-islands-history.org/. (Click on the word "English" in the upper right corner of the homepage if the site comes up in Danish.)
[adrotate group="6"]
"The Danish National Archives serves as a common memory.  We therefore want to make this extraordinary material accessible to as many people as possible," said Niklas Thode Jensen, an archivist at the Danish National Archives.
The website is up and running now, but a more complete version will be available in March to mark Denmark's sale of the Virgin Islands to the United States.
Needless to say, this is an enormous task.  "We have almost a mile of shelving of these records for the Virgin Islands, and practically all of these records will be scanned," said Erik Gøebel, a senior researcher at the Danish National Archives.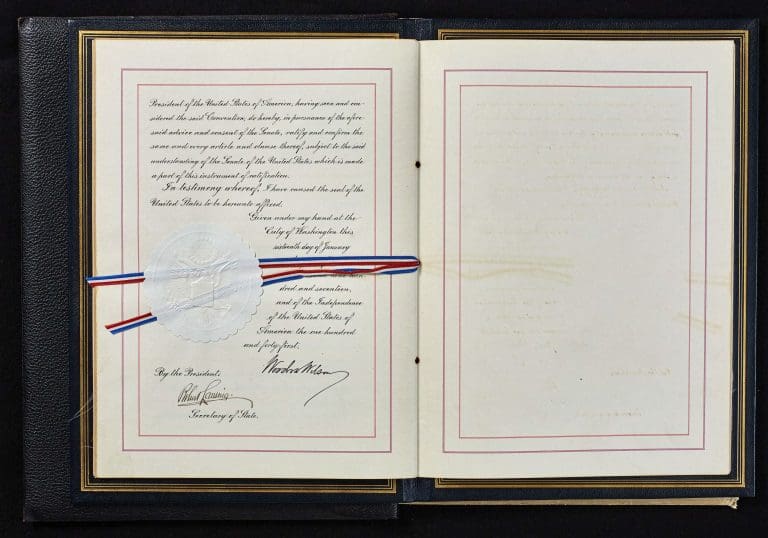 The documents include court records, census records, tax records, military records, and church records.  Many of them are written in Danish Gothic, an obsolete type of script, although many others are written in English and some in Creole.
Although the Virgin Islands was a Danish colony, English was used because Danes actually made up a very small percentage of the population, said Gøebel. Danes were few in number, but they held positions of power as planters, merchants, government officials and the military men.
Gøebel said the Danish National Archives contain factual records as well as compelling stories of people from all walks of life.  "For example, if a black laborer was accused of theft, he'd be called to the court and would need to report what happened.  All of these records were written very detailed and painstakingly.  Their voices can be heard when you delve into this sea of information," he said.
Processing this vast amount of information was clearly beyond the capability of the four members of the team from the National Archives, even with the addition of four others who signed on to assist, so researchers decided to turn to crowdsourcing.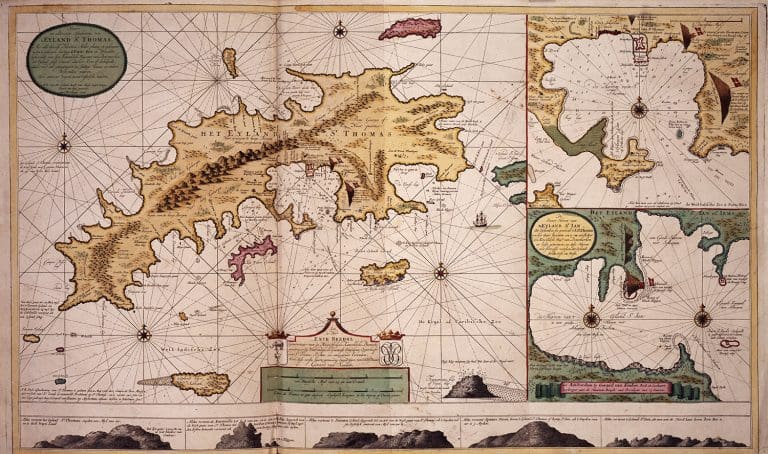 "Crowdsourcing" means inviting public participation, and now more than 120 volunteers have been recruited to assist with the project, including at least ten from the Virgin Islands.
The volunteers work online at their own pace from their own computers to translate the documents into Danish or English.  They also index the information and include tags–key words and names–that make it easier to locate a specific topic.

Beginning with a pilot project, the archivists "selected 200,000 of the five million images of documents for indexing and uploaded them to the crowdsourcing website for transcription by volunteers," said Christian Stenz Kirkebaek, an advisor to the project.
"More and more volunteers are joining, and we expect that we will get through 30,000-50,000 records before the project is over at the end of 2017," he said.  "Most of these records can be used for research in family history (genealogy), for example lists of slaves. But they also include court records, which are some of the documents where the voices of slaves can be heard."
Click here for more information on crowdsourcing: https://www.sa.dk/brug-arkivet/vaer-med. (Please note that using Google to access the page allows the reader the option of translating the page into English. Readers may also choose the English version by clicking on the word "English" on lower left side of the homepage.)
One St. Croix resident who has been participating in the crowdsourcing project is Dr. Elizabeth Rezende, an anthropologist by profession who taught courses in Virgin Islands and Caribbean History at the University of the Virgin Islands.
Rezende became involved after meeting an archivist with the Danish National Archives, Niklas Thoda Jensen, when he came to St. Croix over the course of several years to meet with the Society of Virgin Islands Historians.
Rezende was already familiar with the archives.  "I have spent 30 years going to Denmark and looking at records in the archives," she said. She used them, as well as other sources, to research her doctoral dissertation on the free-colored population in Christiansted.
Although she knows enough Danish to read a newspaper in the language, Rezende said she volunteered to work on something easy for the crowdsourcing project.  "I'm interested in gendarmes. I don't translate.  I just transpose lists of names and ranks."
Decoding more complex records written in Danish Gothic script is challenging, Gøebel said.  "There are very few who are capable of understanding Old Danish and transcribing it to modern Danish.  Many old words and phrases you just can't find in a dictionary."
One of Gøebel's colleagues from the Danish National Archives is traveling to the Virgin Islands to teach courses in translating which will be held at the Charles W. Turnbull Regional Library on St. Thomas this month and at the Florence Williams Library on St. Croix in February.  Twenty volunteers have already signed up for each session, he said.
The entire project, which is slated to cost about $2.2 million, receives two-thirds of its funding through the government of Denmark and a third of its funding through the AP Møller Foundation. That foundation was started by the Maersk Shipping Company and funds many worthy research projects, according to Gøebel.