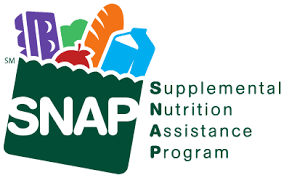 V.I. Department of Human Services Commissioner Kimberley Causey-Gomez has announced that the Division of Family Assistance Supplemental Nutrition Assistance Program (SNAP) recertification appointments are being scheduled for January 2022. SNAP advises households that if they have not yet received their recertification appointment for January 2022 in the mail, they should receive it shortly.
If they have received an appointment letter or are aware that their case is due for recertification, they are being asked to visit the office to pick up a recertification packet, now. Clients may also go to the Department of Human Services website at www.dhs.gov.vi, click on Family Assistance-Main Menu, then click on 'SNAP' and download an application packet.
Individuals must complete a packet in its entirety: write their case number on the application; make sure they sign and date the application; include copies of all requested documents with the packet; review the information sheet; include the appointment letter (if received); and submit it in the drop box before the date of the scheduled appointment.
Please put your case worker's name on the outside of the envelope containing the application that is being submitted.
Individuals may also email the entire application packet and supporting documents to the respective district office at: certoffice.stx@dhs.vi.gov (St. Croix District) or certoffice.stt@dhs.vi.gov  (St. Thomas/St. John District)
Please note that clients will not be coming into the office for an appointment to recertify. They will be contacted and interviewed by telephone. Therefore, it is extremely important that they provide Human Services with a working telephone number, a correct address and a current email address.
DHS offices will be closed on the following days: Friday, Dec. 31, 2021, and Thursday, Jan. 6, 2022, due to the administrative leave granted by the governor. In addition, due to a COVID exposure, the Mars Hills SNAP St. Croix office will also be closed on Monday, Jan. 3, 2022.
Please contact your worker or call the SNAP Certification Offices if you have any questions at:
St. Croix – 772-7100 ext. 7159 or 7192
St. Thomas — 774-0930 ext. 4303 or 774-2399
St. John – 774-0930 ext. 4303 or 774-2399 or 776-6334 or 776-6335
For general information, visit the Department of Human Services website: www.dhs.gov.vi or on Facebook (https://www.facebook.com/usvidhs) at U.S. Virgin Islands Department of Human Services.
For more information on COVID-19, visit the V.I. Department of Health's website: www.doh.vi.gov/coronavirus or text COVID19USVI to 888777. #COVID19USVI