As we began our pre-New Year's trek into the bush in search of Idle – the Source mascot who has been making his/her annual observations and wishes since 2003 – it was with a sense of quiet hope that our favorite reptile was still with us. After all, without human interference, Iguana's can live very happily for 20 years or more. It's been 17 since we first met him/her but never thought to ask his/her age in 2004. (Or gender)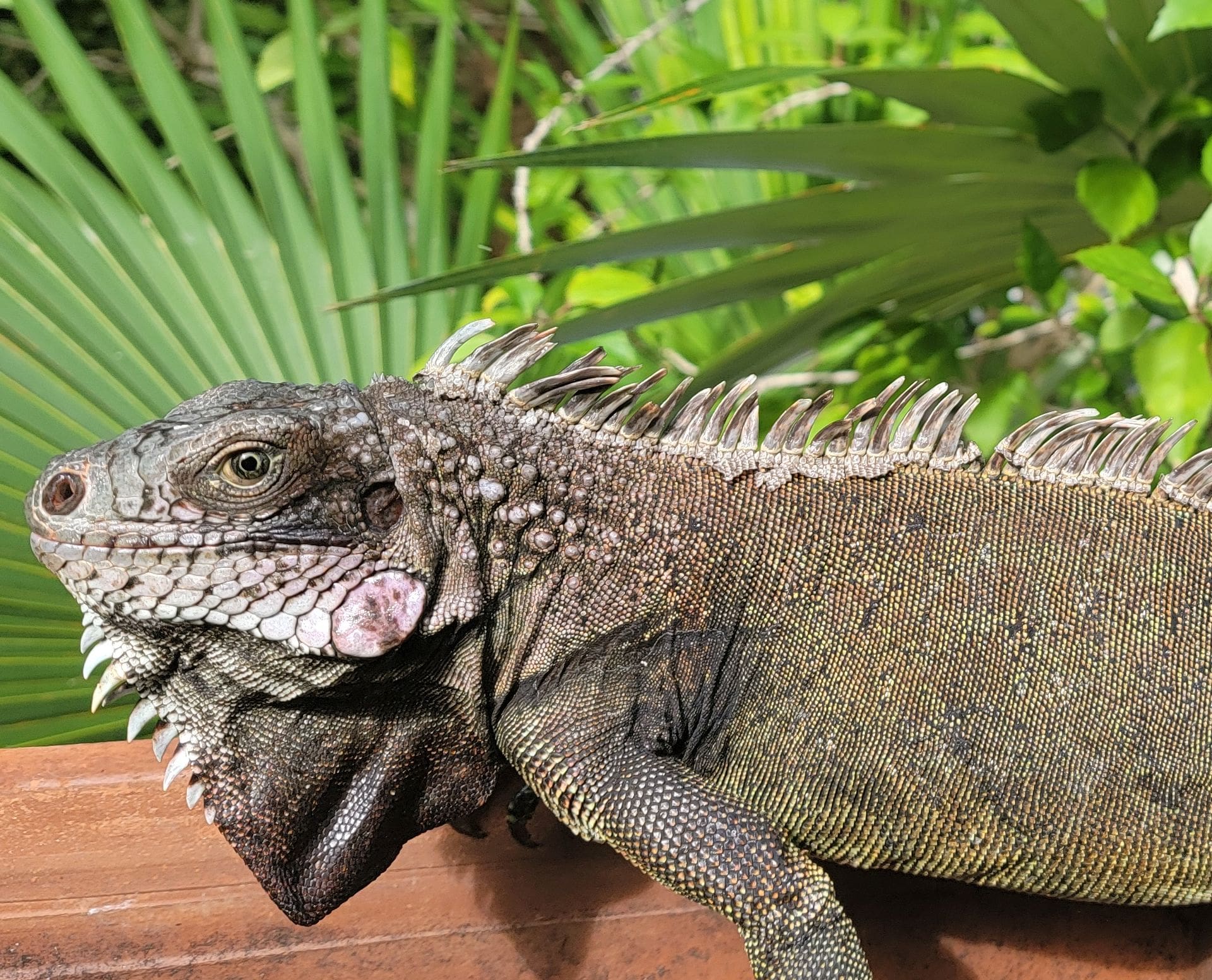 "Idle, Idle, are you here?" We call into the bush.
Eventually, we hear thrashing from above and then a faint muttering.
We see a sparkle of blue and then green reflecting in the sunlight through the tree. And then!
Our prognosticating reptile is before us, looking no worse for the wear of the last year but grumbling nevertheless.
"Just when I thought it couldn't get any worse…now the ice caps are melting faster than you people imagined. Oh, and have you heard Colorado is on fire? What more do you need to face in order to do something!?"
We are glad to see our friend appear, and glad tidings or not, we know he/she is right.
Attempting to move to another subject, we ask, "Other than that, how are you, Idle."
"Lotta losses in 2021."
Him/her too?
"Lost a lot of friends," he/she bemoans. "Lizards that were really on the right side of things. (Including the road, maybe)" he/she trails off lost in lizard brain thought with maybe a touch of grief.
So, how could 2022 be different, we ask.
"Just for starters, slow down!!! Eyes on the road, pleeezze."
For reptiles, there's nothing better than low-hanging fruit, Idle adds.
"With all these strangers that just seemed to show up from nowhere, maybe speed limit signs," Duh, again. "I saw some roadside crews putting up route signs, maybe their time could be better spent putting up speed limit signs." Though, he/she points out not everyone raging down the roads in a daze of stupidity are tourists. Like the ones on ear-splitting motorcycles and three-wheeled, unregistered ATVs.
But being a realistic reptile, especially where expeditious government action is involved, Idle asks that we at the Source at least put it out there.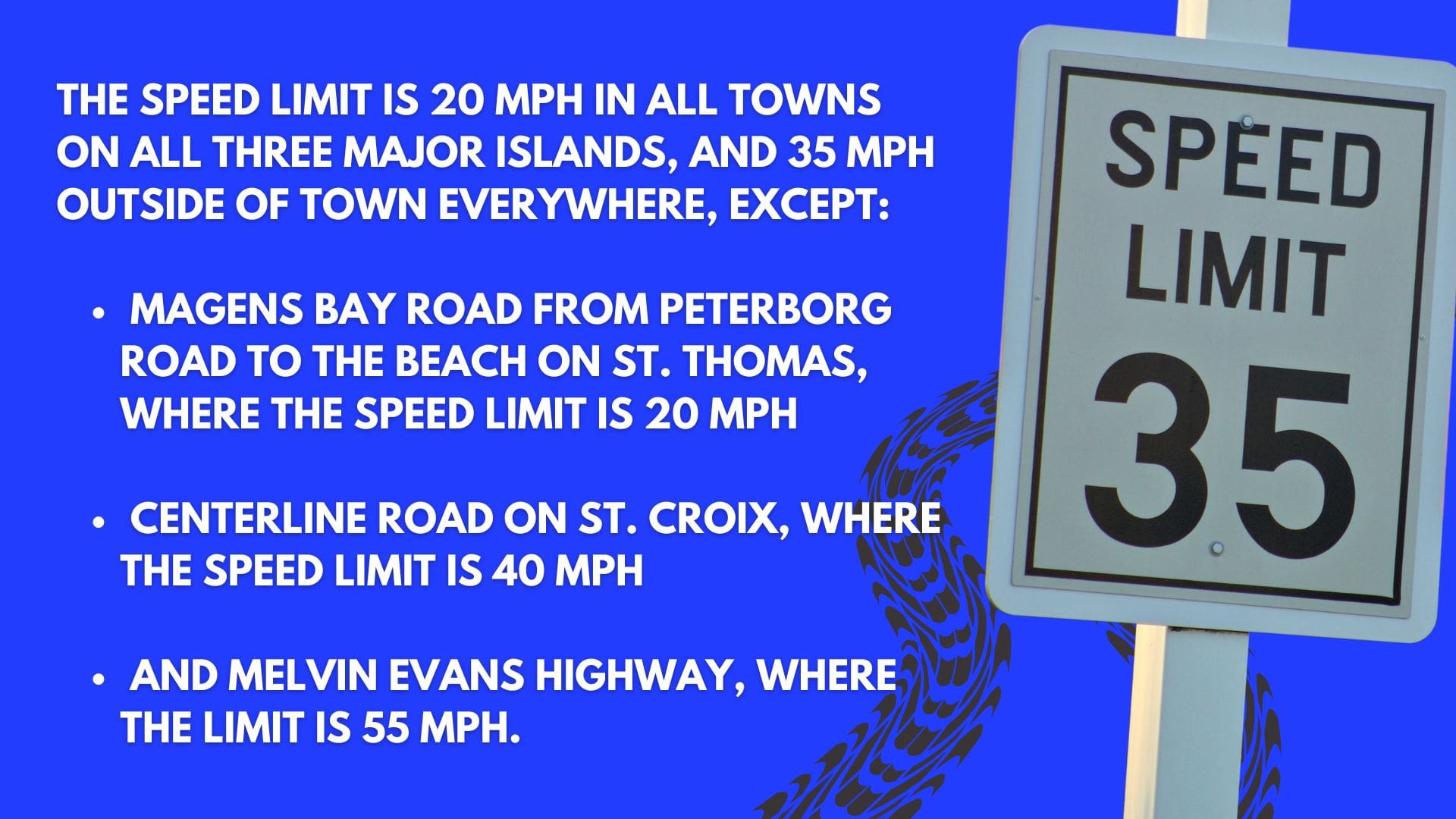 And speaking of speed limits and driving, the Melvin Evans Highway needs lights, Idle says. "That place is dangerous at night…trust me. I have friends that have been killed on that road."
Idle also wonders what people are looking down at instead of having their eyes on the road.
"Probably their cell phones," we tell him. But hard to say given the heavily tinted windows.
"I thought both those things were illegal." Seems he/she has always somehow had an inside track on the goings-on in the territory.
"How do you know these things," we ask.
"I have a treetop perspective."
Okay, given his lofty and somewhat psychic position, we wonder what he wants us to focus on at ground level for 2022.
He/she quickly points out how many people he/she can see who seem to have no safe places to live. "How do you let this go on," Idle looks into our eyes, "Can't you see them?" After all, he/she goes on, lizards can rest safely in the trees and don't feel the need to shower, but not so for people.
"And how come so many of your children think about committing suicide, or homicide for that matter?" She/he points to the statistics for evidence of the hopelessness expressed in a variety of ways by the youth in the territory.
"Your recent Kids Count report said a quarter of you middle schoolers consider suicide, and nearly a tenth actually attempt it!"
Idle looks us directly in the eye. "Get them some mental health support services, for God's sake."
That might lead to a big reduction over time in the homicides, he/she suggests.
Another thing that might make the kids and adults healthier, not just mentally, but physically as well, would be a better diet.
He/she says a very wise agriculturist that he/she had become acquainted with many years ago told him, St. Croix, despite the gross oil spewing events, still had some of the richest soil on the planet. "And you homo sapiens have growing food in your DNA." As evidence, he points out the growth of gardening since the pandemic started.
As a foraging, garden invading herbivore, we point out, this might have undertones of self-interest.
But she/he shoots back, "You two-legged omnivores can make up whatever you want, but you still know that processed crap isn't good for anyone. That's why you won't see us eating it." She/he, not noted for holding back, adds, "And you also know industrial farming and processed food are major contributors to climate change."
The bigger question, Idle says, is, "Does anybody care?" Sigh.
"I hate being so negative," Idle says as apologetically as a reptile can. "But pretending that everything is okay got you, people, where you are, and let's face it, it's not pretty. At least not from where I sit."
But, he/she pauses for longer than usual, closes her/his eyes, and is still.
"But," she/he says, eyes opening, "What you do have is an abundance of love. I saw it so clearly this year with all the losses and pain of your pandemic. I saw you supporting one another in your grief and confusion." The other thing she/he points out is, "You are also surrounded by unparalleled beauty."
Upon reflection, we know Idle is speaking truth.
"You always pull together when tragedy strikes. What if you were able to do that without the need for loss." And she/he adds, "Instead of looking at those distracting devices, take time to gaze at the sunrise, or sunset, or the light reflecting off the ocean. Feel the warmth around you and pass it on."
How do we do that?
"Be grateful for every small favor you are graced with and tend to your own garden. Be generous and considerate, read about and understand what you can do to slow down climate change and do it, and – to borrow a familiar saying — 'Love your Neighbor.' The rest might just take care of itself – with your help."