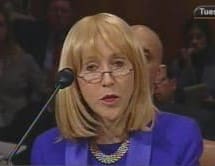 In observance of National Crime Victims' Rights Week, April 24-30, the United States Attorney's Office for the District of the U.S. Virgin Islands recognizes crime victims and those individuals, law enforcement agencies, community organizations and faith-based institutions that have dedicated themselves to serve and assist victims of crime.
Each year in April, they observe National Crime Victims' Rights Week by taking time to honor victims of crime and those who advocate on their behalf. In addition, the Justice Department organizes events to honor crime victims and advocates, and to bring awareness to services available to victims of crime. This year's theme: Rights, access, equity, for all victims. This theme underscores the importance of helping crime survivors find justice by enforcing victims' rights, expanding access to services, and ensuring equity and inclusion for all.
"Recognizing the rights of victims and providing services to victims of crime is an integral part of the work of the U.S. Attorney's Office," U.S. Attorney Gretchen Shappert said. "We work with our law enforcement and community partners to seek justice, obtain restitution and identify additional resources necessary to compensate those who suffer the consequences of crime."
President Ronald Reagan proclaimed the first National Crime Victims' Rights Week in 1981 to bring greater sensitivity to the needs and rights of victims of crime.
The District of the U.S. Virgin Islands has a dedicated victim witness coordinator who supports federal crime victims across the district. The U.S. Attorney's Office staff notifies victims of significant case events through the DOJ Victim Notification System (VNS). Through VNS, victims learn of upcoming court proceedings and the outcome of these proceedings. VNS enables victims to participate in court proceedings and make their voices heard.
In calendar year 2021, the Virgin Islands U.S. Attorney's Office staff provided more than 1,000 notices to crime victims. In addition to notification, the District of the U.S. Virgin Islands victim witness coordinator provides essential services to victims, such as making referrals for counseling, securing temporary housing, assisting with access to victim compensation funds, and accompanying victims to court to provide support and guidance during the proceedings. These services provide tools for victims to reshape their futures.
The DOJ programs provide innovative leadership to federal, state, local and tribal justice systems by disseminating state-of-the art knowledge and practices across America and providing grants for the implementation of these crime-fighting strategies. Because most of the responsibility for crime control and prevention falls to law
enforcement officers in states, cities and neighborhoods, the federal government can be effective in these areas only to the extent that it can enter partnerships with these officers. More information about the Office of Justice Programs and its components can be found at www.ojp.gov.
More information about National Crime Victims' Rights Week can be found at https://ovc.ncjrs.gov/ncvrw/ People can also contact the U.S. Attorney's Office Victim Witness Program at usama.victimservices@usdoj.gov.