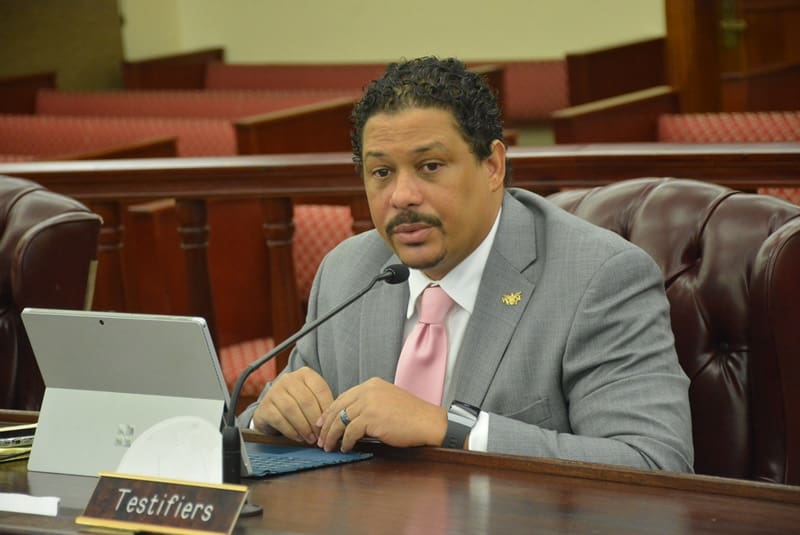 Nearly three years after the 2017 hurricanes, the Department of Planning and Natural Resources' Division of Fish and Wildlife has launched a highly anticipated disaster relief program that offers financial assistance to fishers who suffered losses due to the hurricanes.
During Thursday's Finance Committee hearing, DPNR Commissioner Jean-Pierre Oriol said more than $9.4 million is to be provided directly to fishers and fishing-related businesses, and 106 applications have already been payment approved since the program launched on June 1.
Oriol said there are tiers of awards to the program. Every fisher who applies and was registered as a fisher in 2017 will receive a base payment of $5,000. But fishermen can apply to receive as much as $75,000.
While no financial documentation is required to receive the base payment, Oriol said, "If you now are asking for more than the $5,000 base payment, like damage to your equipment or damage to your vessel, that requires documentation. Like receipts for materials used to build back your traps or how many traps … You must also meet the potential audit requirements."
In 2017 there were 201 registered commercial fishermen in the territory, but Oriol said as many as 35 percent of them do not fish and are considered inactive. "We anticipate about 135 commercial fishermen are eligible, as well as up to 70 helpers are eligible for the program."
If applicants were not active fishers in 2017, they are not eligible for the program.
There is one person in each district who is designated by the department to assist fishers with the process, as well as a team of administrators processing the applications.
Oriol said that, of the applications processed so far, the majority, "are submitted for the base payments, which don't need to have a whole lot of receipts and such. Those that are going to be receiving the additional amounts, those extra details are being shared because if you are going to claim loss of revenue, you are going to need to share previous tax year documents. If you are going to use damage to your equipment, you will need receipts for what it cost to replace that equipment. All of that documentation needs to be included for us to justify anything higher than the base payment," Oriol said.
All eligible fishers are encouraged to apply for the program. For application forms and more information, fishers can visit the department's website.
Separately, Oriol provided budget testimony and said the department has a recommended FY 2021 budget of nearly $64.5 million. About $7.3 million, or 11 percent of that budget, would come from the General Fund, five percent of funds would come from Non-Appropriated Local Funds in the amount of nearly $3 million, and 84 percent – $54 million – would come from federal assistance and grantor agencies.
Committee members Sens. Janelle Sarauw, Kurt Vialet, Marvin Blyden, Oakland Benta, Allison DeGazon, Donna Frett-Gregory and Dwayne DeGraff were present for the Finance hearing.